Storage and Material Handling Solutions for Records Storage Companies
From patient or customer information to financial data, the important records that you retain from year to year require organization and safe-keeping to ensure that they're readily accessible to your team when you need them.
That's why we've put together this page that contains all resources relevant to you, a records storage company. Consider this your one-stop for answers to all your material handling and storage questions.
If you don't find the exact answer you're looking for, or have questions regarding specific content you read, fill out the contact form or give us a call at 800-252-5955. One of our material handling specialists will be happy to help you.
More About REB's Solutions for Records Storage Companies
REB Storage Systems is considered in the material handling industry as an integrator, meaning we manage your project from conception to completion. First, we present you with various storage solutions to advance the efficiency of your warehouse. Once this is finalized, we make it all come together by arranging all deliveries, providing a professional installation, and conducting a final walk through with your team and, if required, the Village Inspector.
REB furnishes, delivers, and installs material handling and storage systems nationwide. We focus on meeting our customer's satisfaction. Whether it involves submitting permits to the village, presenting structural analysis to secure a certificate of occupancy, or working with the Village/Fire Department, REB has the capabilities and experience.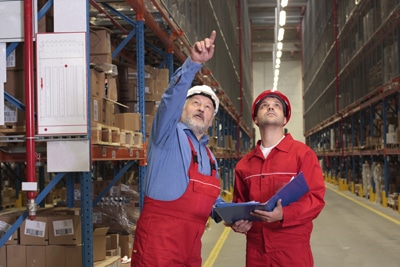 Keeping your warehouse operating safely and at peak efficiency begins with routine inspection and maintenance. International Building codes (IBC) and occupancy permits increasingly include ANSI/RMI (American National Standards Institute / Rack Manufacturers Institute) standards. Ask yourself, what standards are in place after a warehouse is put in operation or what about retrofitted warehouses? Rack uprights are bumped and pushed by material handling equipment, beam elevations or pallet loads are readjusted to fit loaded pallets, and components are modified or aisles narrowed to accommodate inventory. All of that happens as a matter of running a warehouse, but what doesn't always happen is regularly inspecting pallet rack systems.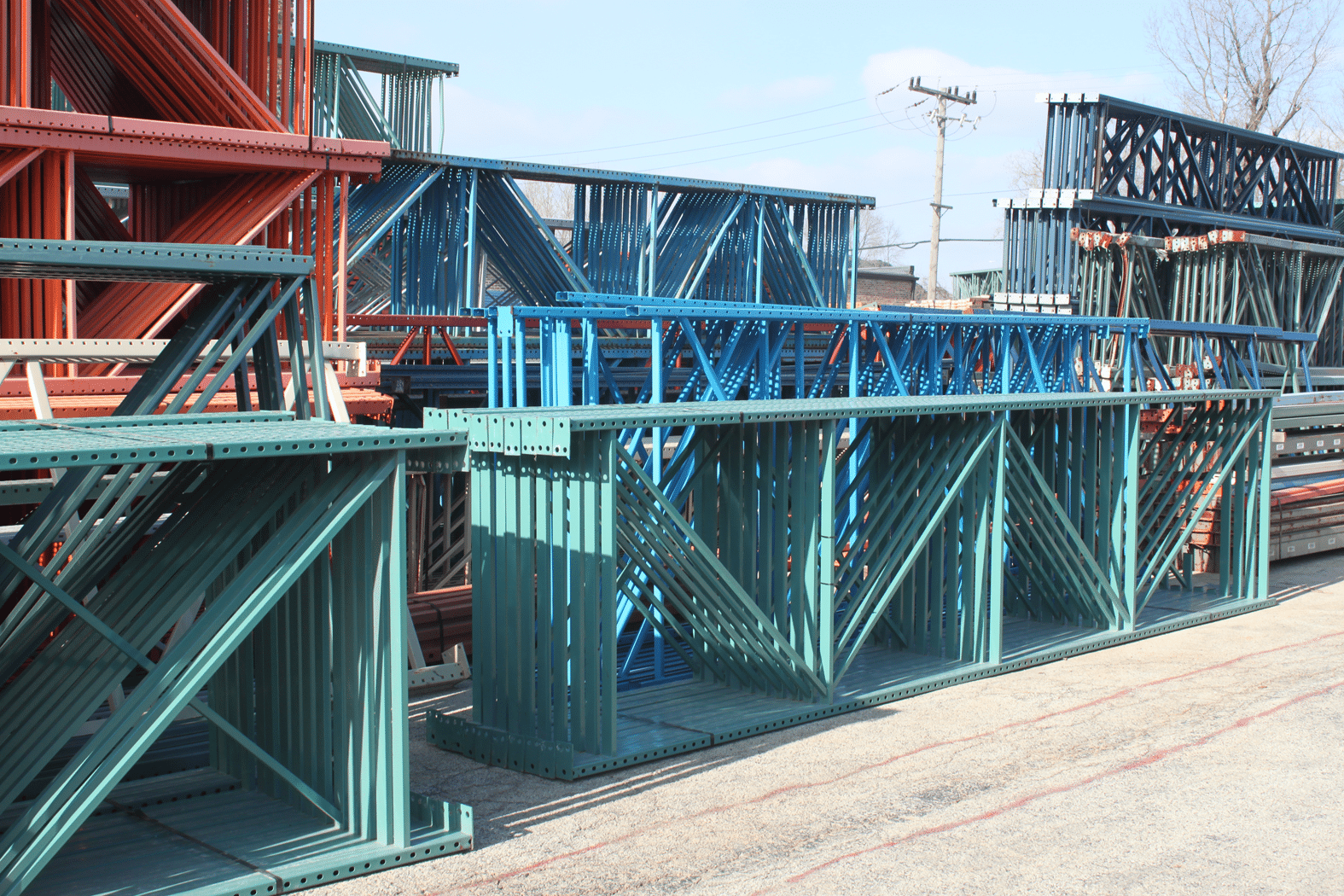 Supplementing your racking system is one of the most significant expenses you're likely to incur for your business. Fortunately, the option of buying used equipment can help you reduce your costs. However, used equipment can create a multitude of problems that may end up costing you more. As a result, it's necessary to consider two important factors that will ultimately enable you to get the best value for your money -- size and compatibility.