Whether it's a hospital storage area, an off-site storage facility for an entire health care network, or the distribution center of a pharmaceutical company, healthcare settings present unique challenges for storage and materials handling. Not only must storage systems in healthcare settings be safe and durable, they often must be properly secured to limit access to pharmaceuticals and medical equipment. In addition, maintaining the proper environmental conditions is crucial in such spaces to keep medical records, x-ray films, medications and devices protected from damage.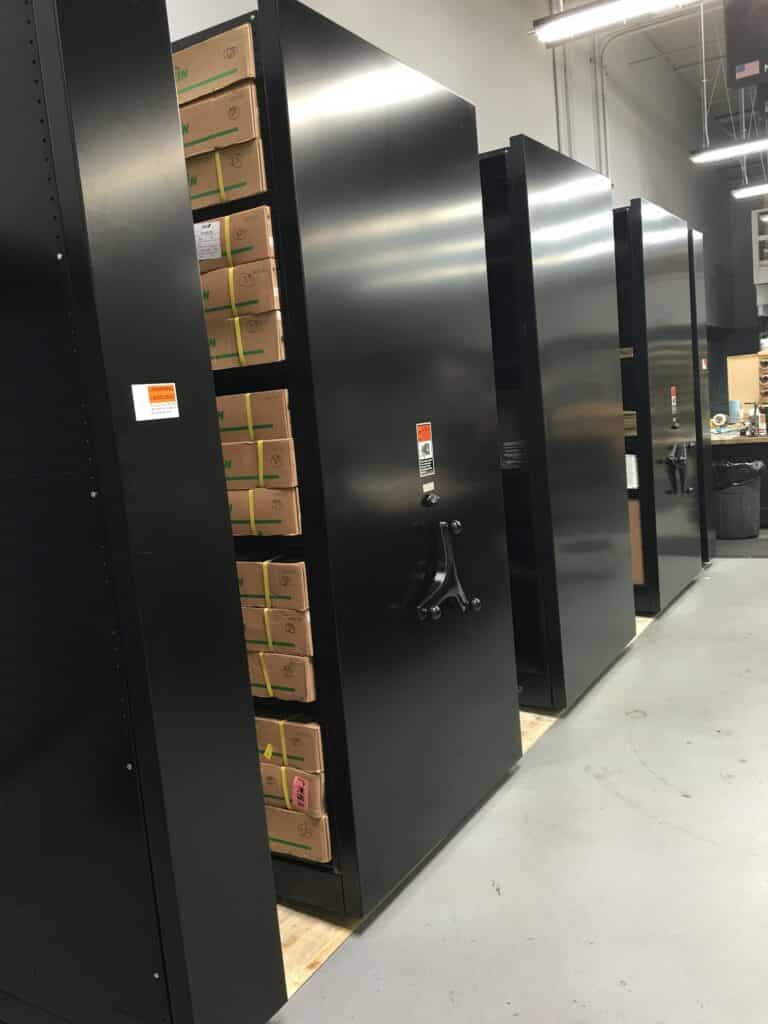 Over the last 50 years, REB Storage Systems International has successfully created storage systems for the healthcare industry that overcome these and other challenges, and we are ready to help create the best solutions for your institution or company.
Customized Solutions for Healthcare Settings
REB Storage Systems International designs one-of-a-kind storage systems tailored specifically to your operations. Our storage solutions include:
High-density mobile shelving
Free-standing shelving
Large-scale records storage systems
File storage cases
Prescription storage cases
Fire-rated vaults and storage rooms
Linen storage
We also carry a full line of Material Handling Products to help your operation run more efficiently, including:
Carts
Bins and trays
Hamper trucks
Containers
HIPAA security pouches
Complete Services for Your Projects
Our team at REB Storage Systems International is fully committed to helping you complete your healthcare storage project. We are more than just a design firm; we are a full-service material handling services company that can assist with every aspect of the job. From helping you secure the necessary building permits, to constructing the racks and shelves, to coordinating the efforts of sub-contractors, we are available to help with every phase of your project and have the necessary skills and experience to get the job done.