Conveyor System Integration & Design
Conveyor System Integration
REB specializes in the design and implementation of conveyor systems for a variety of industries. We will work closely with your team to develop innovate solutions to your unique needs. Our engineers will provide system layouts along with controls documentation so that you can be assured the system will achieve the desired outcome.
Below is an overview of each of the conveyor systems that REB offers. For further details on each conveyor system type, view our accumulation, transportation and sortation conveyor product pages.
Transportation Conveyors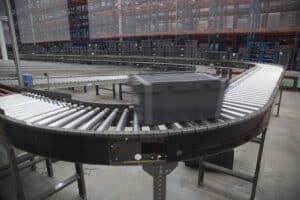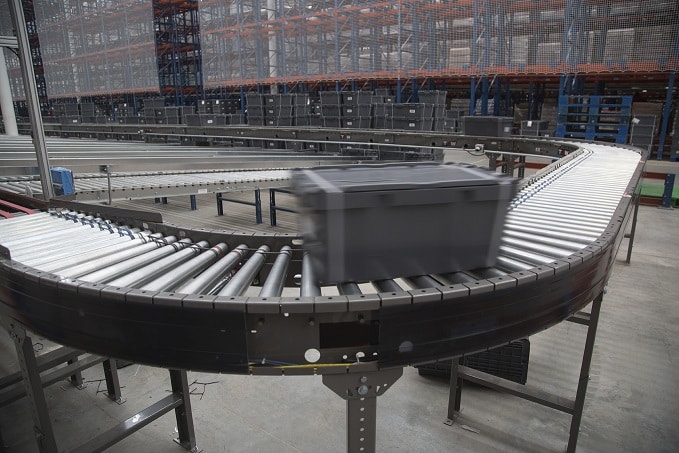 Pitched so that gravity is able to move product from one point to the next or allow product to be moved manually down the line. 
Uses pulleys supported by rollers to move materials at a set speed on an incline or decline.
Applies power to either some or all of the rollers to move products from one point to the next. 
Accumulation Conveyors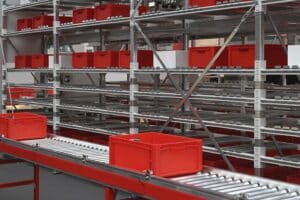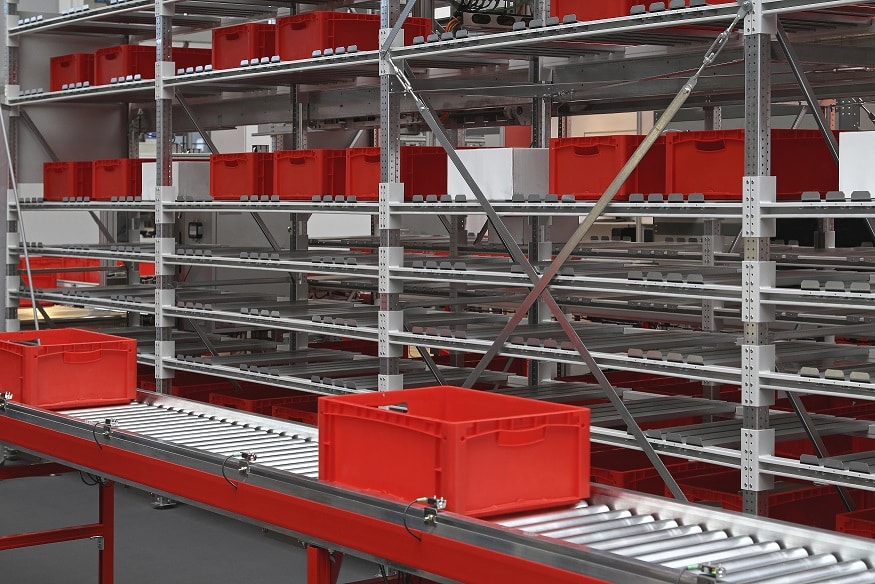 Allow for light contact between products when the system signals that queue to accumulate.
Leaves space between products when the system signals a queue to accumulate by dividing the conveyor into zones.
Maintains a light but constant drive force on products waiting in accumulation.
Sortation Conveyors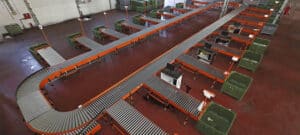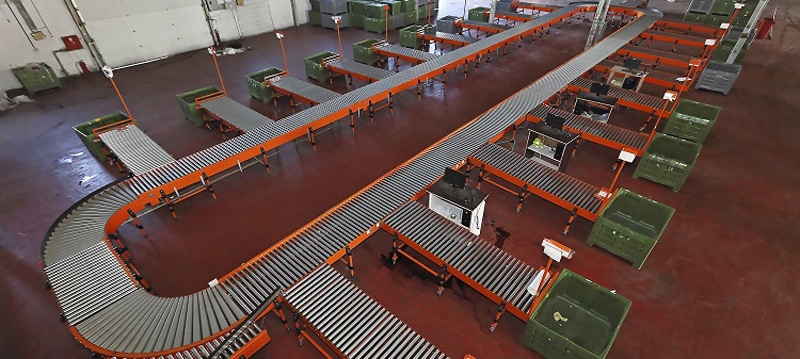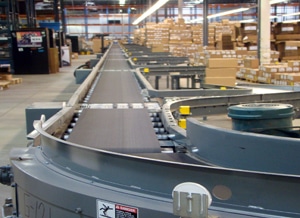 Supports product on tubes and a "shoe" positively diverts product to either side of the sorter by sliding across the tubes. 
A belt conveyor with added rows of angles wheels which pop-up to direct each load to its required route.
A transfer head pushes the product off a conveyor onto a perpendicular or parallel conveyor. 
As product moves in front of the divert lane, the pusher extends to quickly send the product down the desired divert lane.
Wheels ride up between the belts at the divert areas to move product at a 30 to 90-degree angle down the divert lane.
Utilizes a tilting tray at divert points to slider each item onto an appropriate chute.
Activates a series of individual belted trays when an item needs to divert off of one conveyor to another.
Whether you are in need of a robust high-speed sortation system, or a simple gravity line, REB has the experience to assist you.  As a distributor of several conveyor manufacturers we can supply the most efficient and cost-effective solution to meet your material handling needs. 
To learn more about which of the above conveyor systems can benefit your operation, view REB's Storage Systems conveyor product pages.