60 Years of Industry Leading Service
REB Storage Systems International was incorporated in 1962. Since then, the REB team has been 100% focused on customer satisfaction; we emphasize the ongoing relationship, not the immediate sale. Our industry leading service has allowed us to fulfill countless customer requests and gain the trust of thousands of customers worldwide.
Qualified to Provide Your Material Handling System
REB can service a project no matter how big or small. Our wide array of product and service offerings make it so we are the only integrator you will ever need. Between our product and service offerings, skilled staff, and our industry connections we are more than qualified to assist with any inquiry.
Systems Integration
As a systems integrator, REB has an expansive network of manufacturers and installation subcontractors. This allows REB the flexibility to choose products based on the requirements of each rack system including pricing and lead time.
Your design can incorporate any number of products, including:
Comprehensive Services
For 60 years, REB Storage Systems International has handled every aspect of the racking, shelving and material handling needs of some of the world's biggest and most successful companies. 
We pride ourselves on being a full-service solutions provider, meaning that we can handle every aspect of your racking and shelving project. Our services include:
Custom Solutions
At REB Storage Systems International, we look at each project as unique. While many have similarities for which we are able to leverage our experience and knowledge, each client has unique needs that must be met.
Skilled Staff
REB maintains an extensive engineering and project management department across the US. This department delivers over 500 years of combined experience in the material handling industry to every project.
Our Reach
REB is capable of servicing companies on a local, national, and international scale. No matter where your operations are located, we can complete your project thanks to our international presence in the material handling industry. Our 100,000 square foot warehouse and distribution center in Chicago allows us to personally handle orders and get them to where they need to be with little hassle.
REB's capability of leveraging our expansive network of vendors and manufacturers can significantly reduce your company's costs for any project.
REB's Track Record and Reputation
Since 1962 we have completed more than 100,000 projects in 15 countries (including all 50 states) for more than 20,000 customers across 50 industries, with 70% of customers as repeat buyers.
This is made possible by our team that has over 300 years worth of industry experience.
 The REB Family
From the very beginning, REB was ran on the belief that a coercive team would help make anything possible.
60 years later, this still rings true as our diverse team continues to expand and evolve. Thanks to the strong bond that exists, there is no project too big for us to take on.
Award Winning Service
REB is an industry leading systems integrator. We stay active in our industry to make sure we stay up-to-date with industry best practices. We also enjoy giving back to the industry through our knowledge of material handling solutions.
MHEDA MVP Award
REB has been awarded MVP status by the Material Handling Equipment Distributors Association.
MVP is a designation given by MHEDA to distributor members who have achieved performance excellence in customer service, supplier relationships, employee training and community involvement. It essentially recognizes those distributor companies who have helped 'raise the bar' in the material handling industry.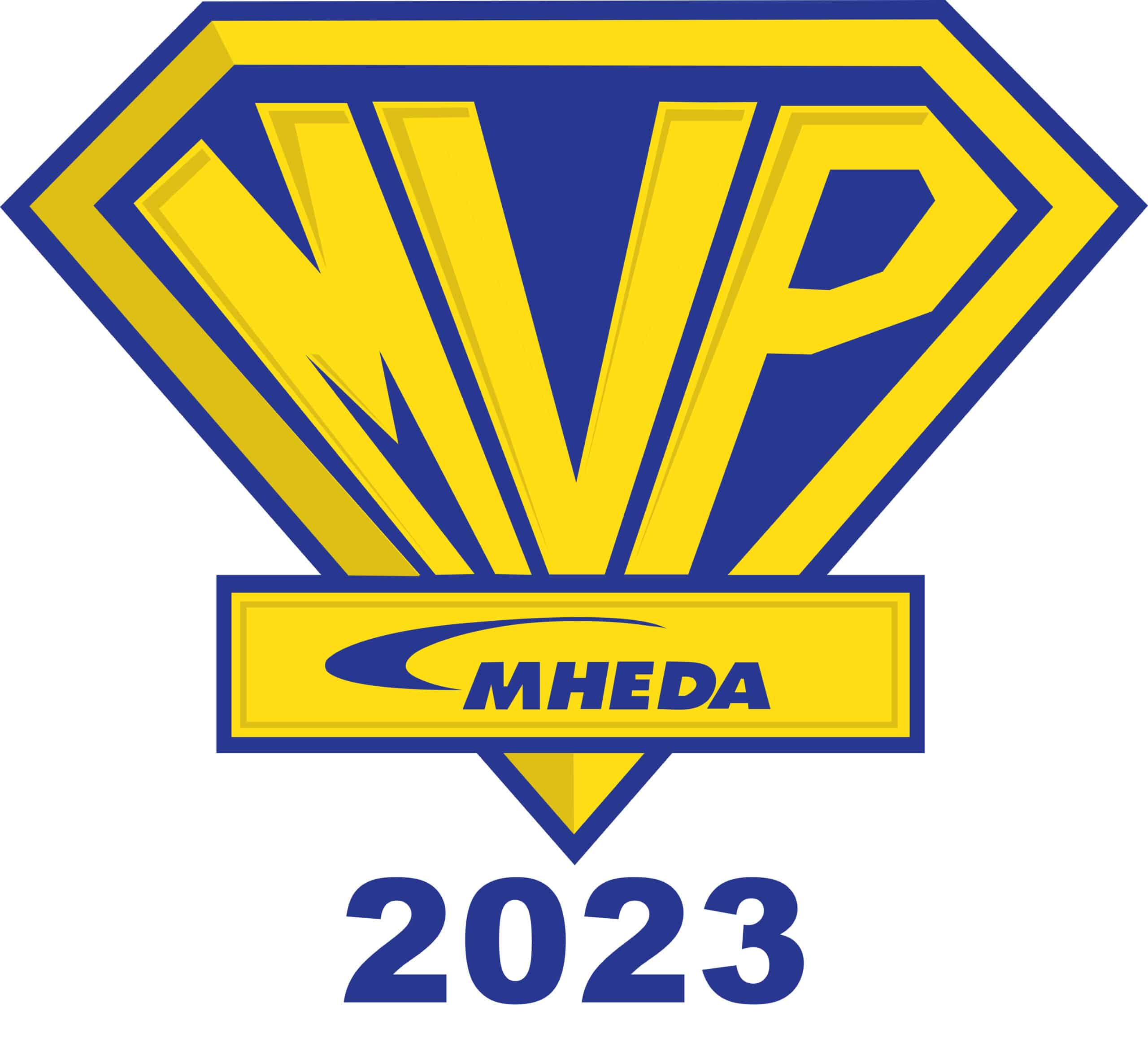 Thought Leadership
Presented at the Warehousing Education and Research Council (WERC) Conference
Presented at the i-SIGMA Conference
Presented at the International Warehouse Logistics Association (IWLA) Conference
Article contributor in Modern Material Handling Magazine
Featured in DC Velocity Magazine
Webinar presenter for MMH Magazine
Webinar presenter for WERC Conference
Presented at the National Moving and Storage Association (NMSA) Conference
Presented at the American Moving and Storage Association (AMSA) Conference
Presented at the Atlas Movers Association Conference
Presented at the North American Movers Association Conference
Presented at the Allied Movers Association Conference
Association Involvement
MHI
MHEDA
WERC
IWLA
i-SIGMA
Take your First Step to Streamlining Your System Integration
REB is highly knowledgeable and experienced in designing, engineering, and installing warehouse material handling solutions. As a systems integrator, we'll work with you to provide a turnkey system. From engineering, design, products procurement, subcontractor management, install, and permitting support, REB handles it all for you.
REB has a talented team of in-house project managers and engineers, all highly experienced in the material handling industry. We'll work with you to make sure that your material handling solution is the best fit for your operation, installed and completed on-time and within budget.
We'd appreciate the opportunity to help you further, whether that be more information or a quote. Fill in the contact form on this page or call us at (800) 252-5955 to get in touch with a REB representative.