Media Storage
Full Collection of Media Storage Systems

Complete Storage Solution For Your Media
No matter your media storage needs, REB Storage Systems International has a solution for you. With a wide range of storage products, we have a customizable, durable solution to maximize your space and efficiency. 
See below to learn more!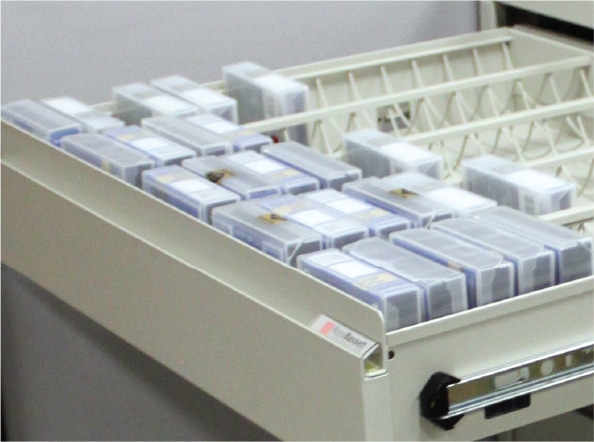 Support for Your Entire System
At REB Storage Systems International, we combine our extensive selection of storage products with professional, first-rate service. Our media storage experts will work with you every step of the way; from designing the optimal storage solution for your needs to managing subcontractors, shipping co-ordination, installation and final permitting. We are here to advise and assist you with questions you may have with regard to what storage solutions would make your work day easier, and with the assistance of our experienced sales team, we are ready to provide you with friendly, personalized assistance. With more than 50 years of experience in storage design and installation, we have the expertise necessary to provide advice, create customized designs and implement our design solutions. At REB Storage Systems International, we pride ourselves on matching the right product to the customer's needs.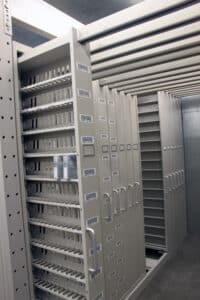 REBtrac
REBtrac is a high-density modular racking system that can be installed in multiple levels. With REBtrac, you'll have the ability to install drawers for any size data media or wire racks for any size media container. The REBtrac system is easily expandable for varying inventory and can be converted from drawer storage to container storage at any time.
REBtrac offers a variety of features that are customizable to your specific media storage needs.
High-Density Pull-Out Drawers
For open slot media storage
Pilaster Storage
This storage design allows for tub or case storage, and can be adjusted to fit a combination of media storage.
Catwalks
Allow easy access to all levels of the system with main and service aisle catwalks that are seamlessly integrated into the racking.
Safety Railing
All main and service aisle end rows will be safely enclosed with provided safety railing.
Staircases & Material Lifts
Stairs can be incorporated to provide user access to upper levels. Optional material lifts can also be included with multi-level REBtrac systems to provide safe and effortless cart access to upper levels.
Pilaster Storage Design
The vertical metal pilaster frame is designed to easily accept wire supports and can adjust infinitely side to side, making them able to accommodate nearly any size media container.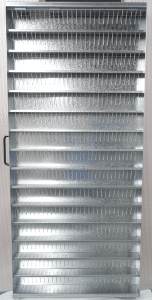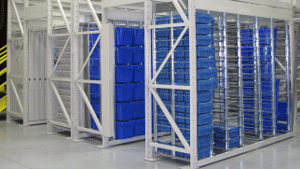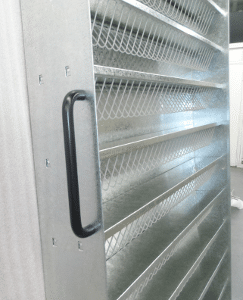 Media Cabinets
Media cabinets are designed to easily house large active and archival professional media collections, including audio/video bulk filing and discrete slots for data media.
You may specify pre-configured cabinets for single media collections or build-your-own cabinets from three different height options for mixed format collections. The build-your-own cabinet allows drawers to be easily reconfigured as your collection changes. Cabinets can be specified with different height drawers for maximum customization. Media Cabinets offer unique vertical drawers above standard horizontal drawers, which adds up to 40% more filing capacity in the same footprint.
Media Cabinets offer drawer interlocks, which prevent more than one drawer from opening at a time for safety. Optional turn-key locks provide security and access control.
With an all-welded construction, a heavy gauge steel design, and a powder coat finish, REB's Media Cabinets are built to last.