Lockers
A Full Range Of Locker Designs For Every Environment 
When you choose REB Storage Systems International to supply your lockers, you'll get the benefit of our team of experts who are here to assist you as you shop. We can assist you with designing the optimal layout for your lockers as well as provide installation services.
Whether they serve your customers, your employees or your students, the lockers you provide play an important role in your facility. That is why REB Storage Systems International carries a full range of locker designs for every environment, including offices, schools, hospitals, warehouses, retail stores, police/fire stations, etc. Our diverse selection of lockers contains something for every space with an array of price points to fit every budget, with styles that include metal, wood, stainless steel, plastic, phenolic and wire mesh.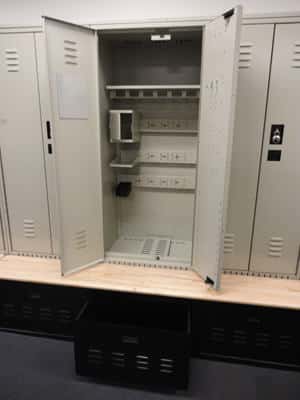 To learn more or get help with a project, fill in the contact form or call (800) 252-5955
Whether your project is large or small, we have the expertise to ensure your next project is a success.