Shelving Products
Shelving Systems That Last!
Shelving is an economical option for industrial storage applications and can be utilized in a variety of environments including warehouses, offices, and retail stores. REB Storage Systems International offers industrial shelving solutions for light, medium, and heavy duty applications that are available in several sizes, shelf adjustments, and decking options. Many options can be designed as a multi-level system.
The Best Industrial Shelving Options for Every Business
REB Storage Systems International carries all types of dependable industrial shelving in a variety of sizes, including: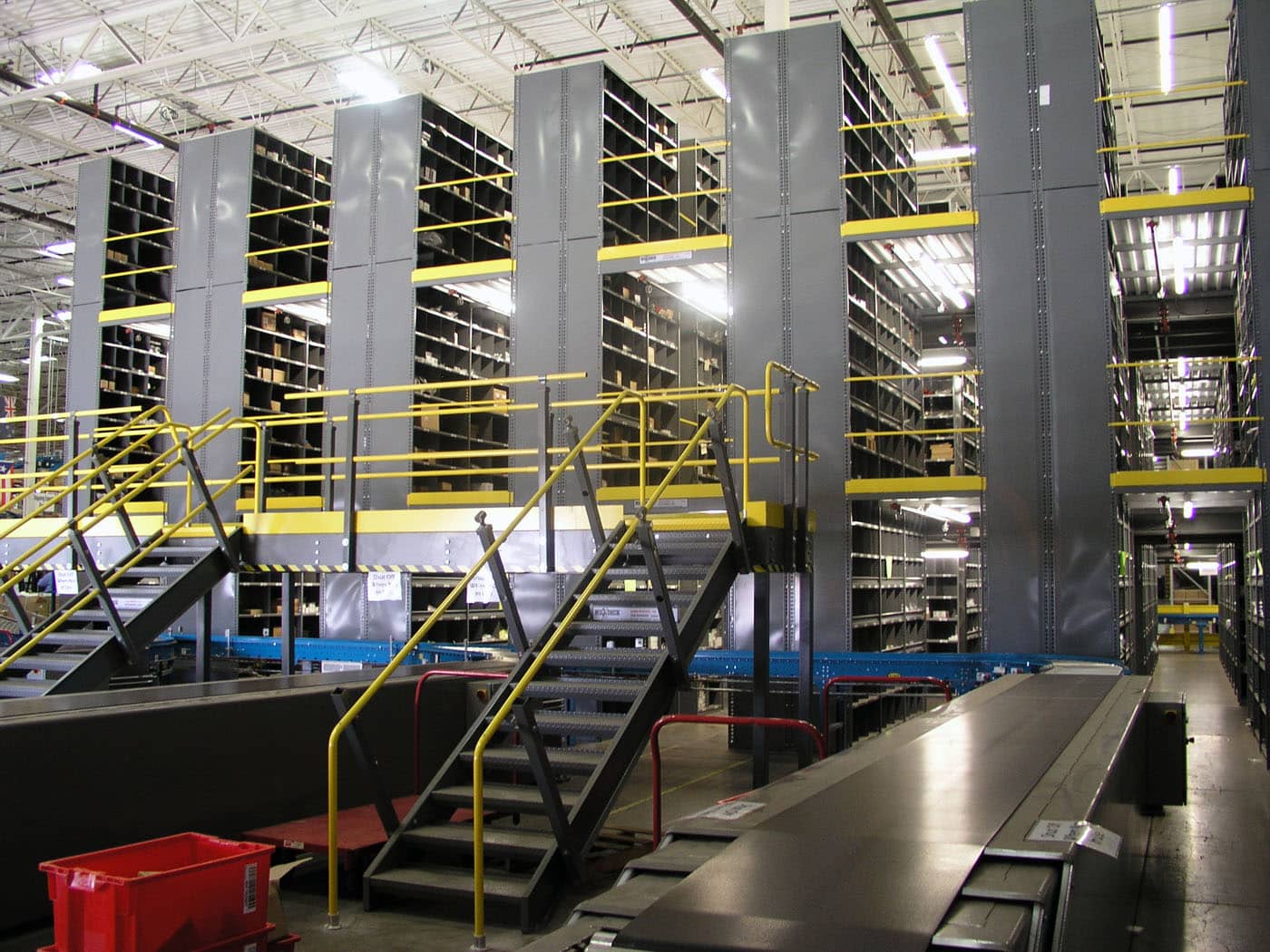 Rather than dealing with one manufacturer exclusively, we work with many of the most reputable manufacturers in the industry. This allows us to offer the absolute finest shelving for the needs of each customer.
Support for Your Entire Project
At REB Storage Systems International, we combine our superior selection of fine quality shelving products with professional, first-rate service. Our Project Management and Engineering Team works with you every step of the way; from designing the optimal storage solution for your needs, managing subcontractors, shipping co-ordination, installation and final permitting. After your system is complete, we can recommend ideal Material Handling Products that will help your operation run more efficiently. With more than 50 years of experience in storage design and installation, we have the expertise necessary to provide advice, create customized designs and implement our design solutions.

For more information or to request a quote, fill in the contact form or call (800) 252-5955
REB is capable of servicing companies on a local, national, and international scale. The Chicago corporate headquarters includes a 100,000 sq. ft. warehouse and distribution center. Additional locations in CA, MA, MI, NY, PA, TX, VA, and Dublin, Ireland.