Your material handling needs are unique.
Make sure your storage system is designed to meet all of them
Why take the risk when you can get free engineering from us?

At REB Storage Systems International, we look at each project as unique. While many have similarities for which we are able to leverage our experience and knowledge, each client has unique needs that must be met. No matter what the needs of your space, we can create the professionally engineered solution that will help you manage your inventory.
Skilled Staff
REB maintains an extensive engineering department across the US. This department delivers over 500 years of combined experience in the material handling industry to every project. REB is capable of servicing companies on a local, national, and international scale.
The Right Design and Layout
REB engineers take into account the layout of your space, the characteristics of your inventory, and the material handling equipment that your team uses. Clearly defining the design requirements allows REB to develop the ideal solution as well as provide alternative solutions based on your budget and time frame. Each design meets both local and federal building codes.
System Integration
As a systems integrator, REB has an expansive network of manufacturers and installation subcontractors. This allows REB the flexibility to choose products based on the requirements of each rack system including pricing and lead time.
Your design can incorporate any number of products, including:
Selective rack
Drive-in/drive-through rack
Flow rack
Cantilever rack
Push back rack
Mezzanines
Shelving
Conveyors
To receive a storage solution that optimizes your unique requirements, fill in the contact form or call 773-382-0093.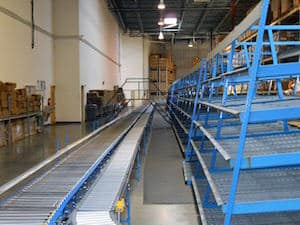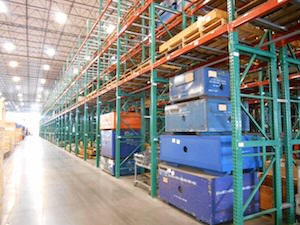 Brian Dubin
All Products Automotive, Inc.
"We have been a customer for over 15 years. REB offers a good selection of products at great prices. They are an excellent source of materials along with suggestions and information on a variety of storage issues."
Bruce Moulton
Harrington Industrial Plastics
"REB is by far my favorite vendor, the customer service and dedication to making sure every order is complete and on time. Fantastic communication, and an absolute pleasure to work with."
Gary Rothschild
Epko Industries
"First time customer and REB provided excellent service and competitive pricing. Would use them again."
Elliot Sneen
Cabernet Corporation
"Great customer service with an accurate storage system!"
Richard Steed
Pacific Records Company
"We have used REB Storage Systems for a number of years and will continue to do so in the years to come. Their entire staff are wonderful to work with and provide a seamless installation from beginning to end. Their focus to detail and quality installation has been a valuable resource to our company."
Tom Beckermann
Felling Trailers Inc.
"REB Storage Systems provides a high quality product with the best customer service in the industry, no matter the volume of products we buy."
Contact Us!
Fill in the form or call us today at 1-800-252-5955!
Click To Call!
REB Storage Systems International
Average rating:
0 reviews