Carton Flow Rack
Gradual Inclined Racking For Ease Of Use & Efficiency

Carton flow rack is designed for first-in, first-out (FIFO) inventory management. Rack supports inclined rollers or wheels that allow cartons to glide from the back (loading) aisle to the front (picking) aisle. Brakes can be included for speed control. These gravity systems provide excellent volume utilization. Carton flow can be configured in many different ways, such as a stand-alone system, integrated with various pallet rack types, or within a multi-level pick module.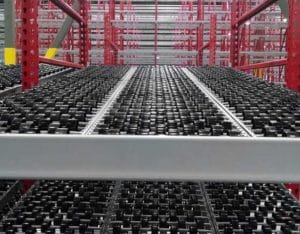 Carton flow rack is ideal for storing materials with expiration dates such as food and beverage, materials that vary in size as well as freezer or cold storage applications. Because products are continuously available to the pickers, carton flow rack is also ideal for high volume case-pick and piece-pick applications.
Carton Flow Rack Product Flow
Cartons are loaded from the back of the system and glide to the front for picking. When the front carton is unloaded, the next automatically glides into picking position.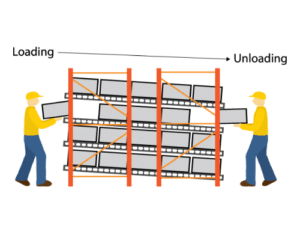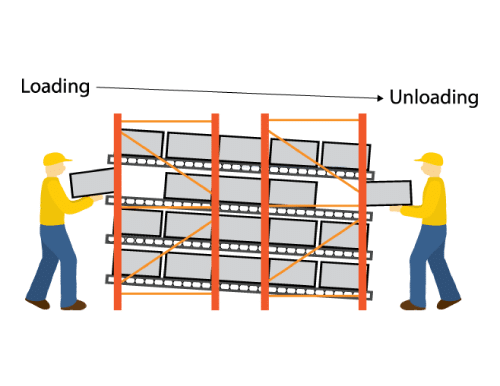 Carton Flow Rack Specifications and Options
Frame Types:
Accessories:
Lane guides
Tilt trays: located at the discharge end of the system to all for easy access into the top of a case or tote for piece-picking.
Options:
Full bed polycarbonate wheels for varying carton widths
Full width steel rollers and polycarbonate wheels for consistent carton widths
Complete Rack System Products and Services
REB Storage Systems International can provide you with products to complete your material handling system, including decking, shelving, and mezzanines.
At REB Storage Systems International, we combine our superior selection of quality products with professional, first-rate service. We will gladly assist you with selecting the right options for your particular needs and can provide additional support to help you complete your project. From rack system engineering to rack installation, we can help with all of the needs of your material handling operations.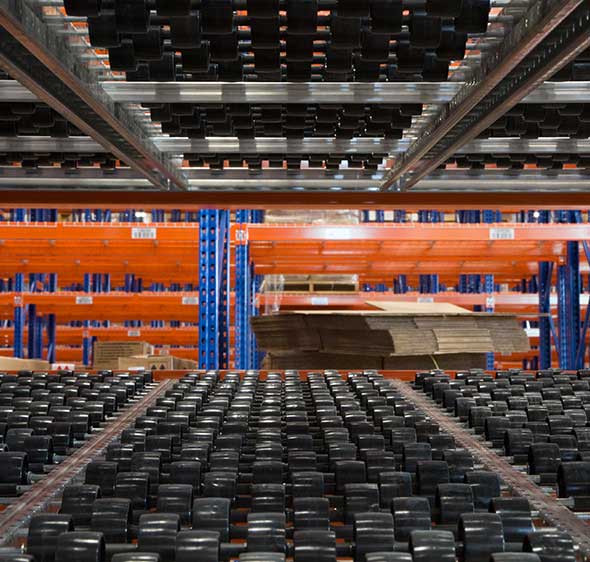 More Racking Product Options: