Used Pallet Rack & Relative Products
REB Storage Systems International is pleased to offer a wide selection of used pallet rack including used beams, used uprights, and other pallet rack accessories. In addition, we offer used shelving, used decking, and other used industrial equipment for warehouses, distribution centers, records centers, and many others.
Below is list of used pallet rack and other items currently in stock in our Chicago warehouse.
To purchase used pallet rack or other used equipment, fill in the contact form on this page or call 800-252-5955 to speak with a REB representative. We are consistently updating our stock; if you don't see the item you're looking for, give us a call.
ADDITIONAL RESOURCES: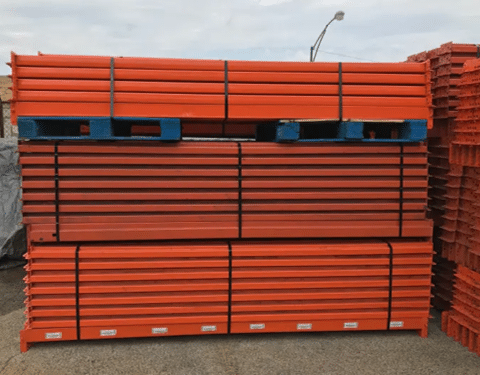 Used Teardrop Beams
Size: 3" x 92"
Color: Orange
FOB: Chicago
Used Teardrop Beams
Size: 4" x 96"
Color: Orange 
FOB: Chicago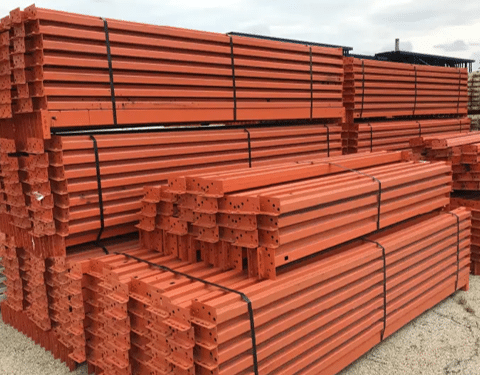 Used Teardrop Beams
Size: 3.25" x 108"
Color: Orange
FOB: Chicago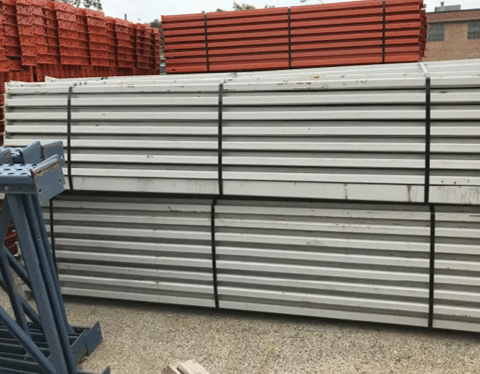 Used Teardrop Beams
Size: 3.25" x 108"
Color: Gray
FOB: Chicago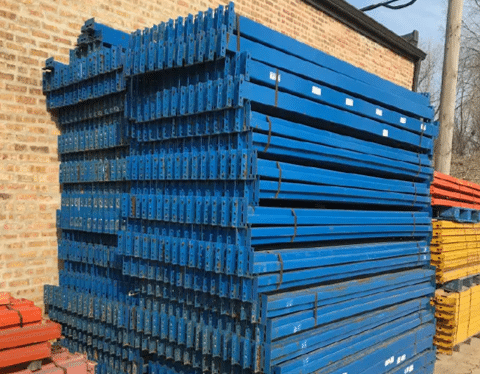 Used Teardrop Beams
Size: 3.5" x 42"
Color: Blue
FOB: Chicago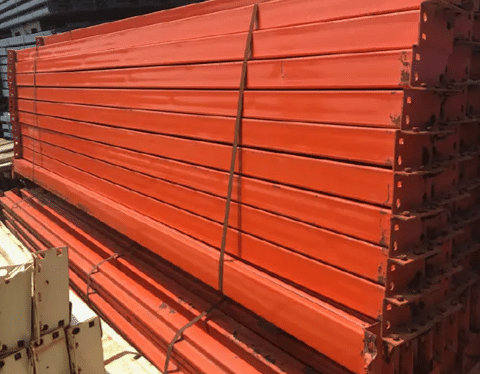 Used Teardrop Beams
Size: 3.25" x 96"
Color: Orange
FOB: Chicago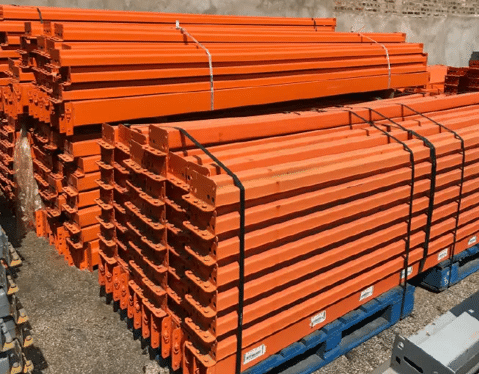 Used Teardrop Beams
Size: 4" x 114"
Color: Orange
FOB: Chicago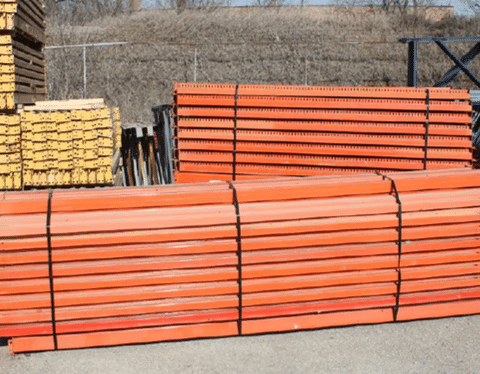 Used Teardrop Beams
Size: 4.5" x 144"
Color: Orange
FOB: Chicago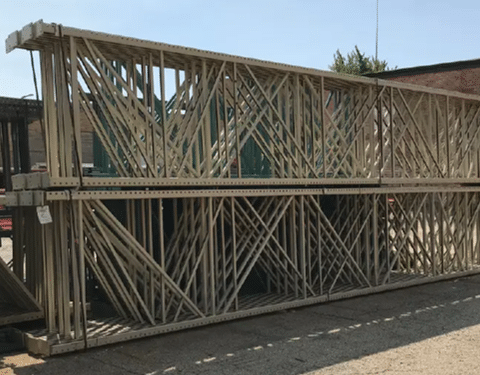 Used Teardrop Uprights
Size: 54" x 315"
Color: Cream
FOB: Chicago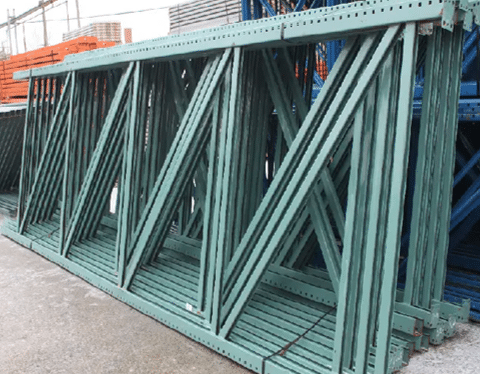 Used Teardrop Uprights
Size: 60" x 240"
Color: Green
FOB: Chicago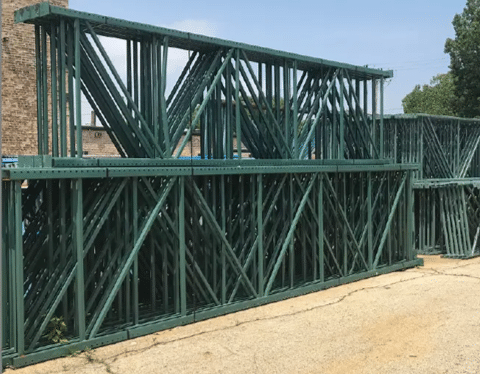 Used Teardrop Uprights
Size: 50" x 276"
Color: Green
FOB: Chicago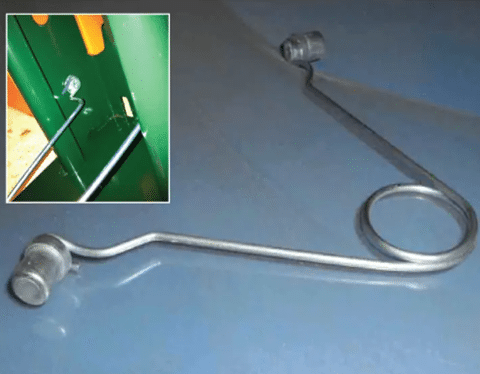 Used Ridg-U-Rak Safety Clips
Size: 5" long
Color: Gray
FOB: Chicago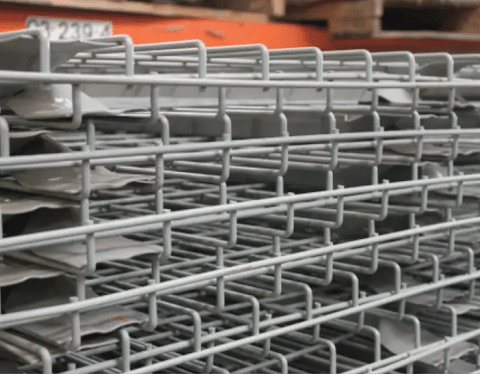 Used Wire Deck
Size: 48" D X 46" W
Color: Gray
FOB: Chicago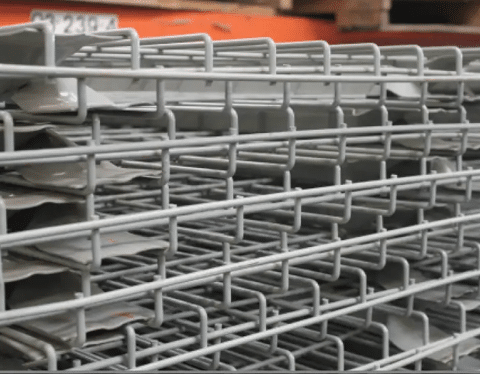 Used Wire Deck
Size: 48" D X 52" W
Color: Gray
FOB: Chicago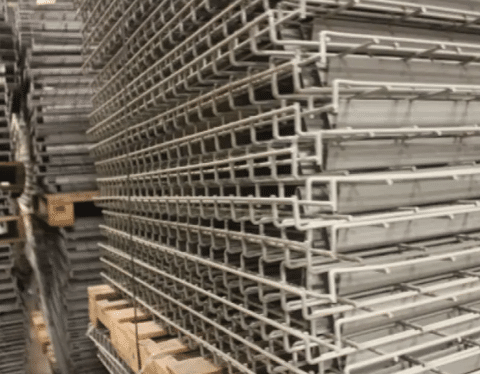 Used Wire Deck
Size: 36" D x 52" W
Color: Gray
FOB: Chicago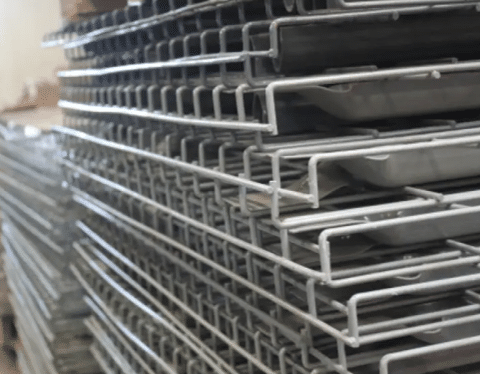 Used Wire Deck
Size: 60" D X 56" W
Color: Gray
FOB: Chicago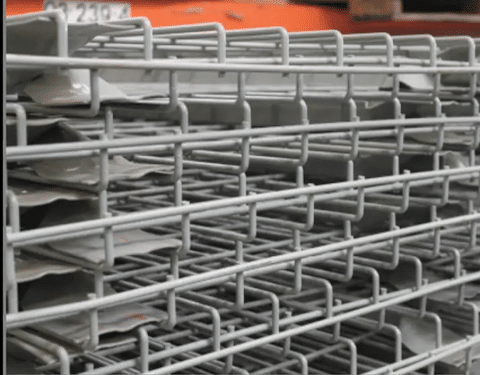 Used Wire Deck
Size: 72" D X 52" W
Color: Gray
FOB: Chicago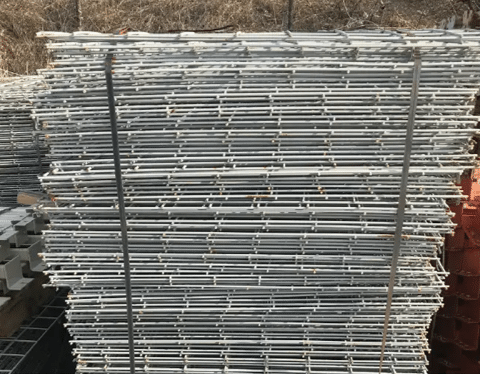 Used Wire Deck
Size: 48" D X 58" W
Color: Gray
FOB: Chicago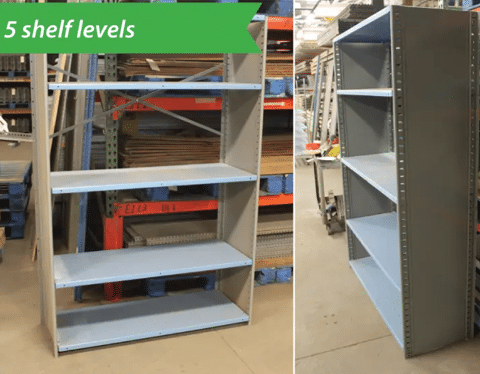 Used Steel Shelving
Size: 48" W x 18" D X 72" H
Color: Gray & Blue
FOB: Chicago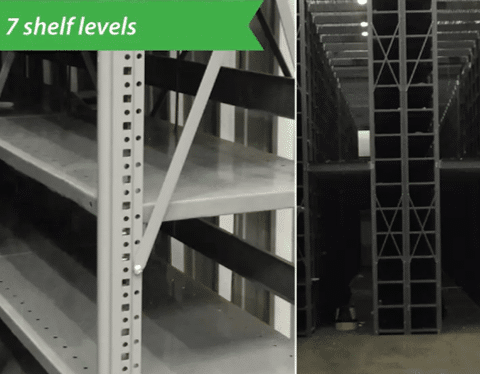 Used Republic Steel Shelving
Size: 36" W X 18" D X 7' H
Color: Gray
FOB: Chicago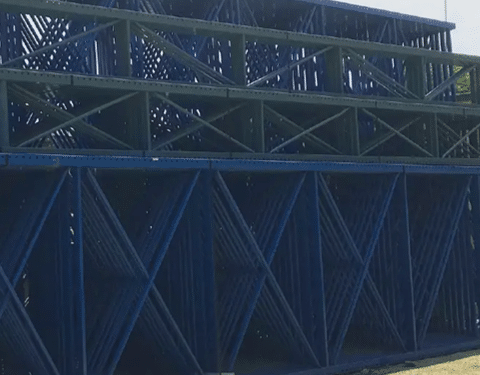 Used Teardrop Uprights
Size: 72" X 288"
Color: Blue
FOB: Chicago
Used Lyon T-Post
Size: 96" Model #85551
Color: Blue
FOB: Chicago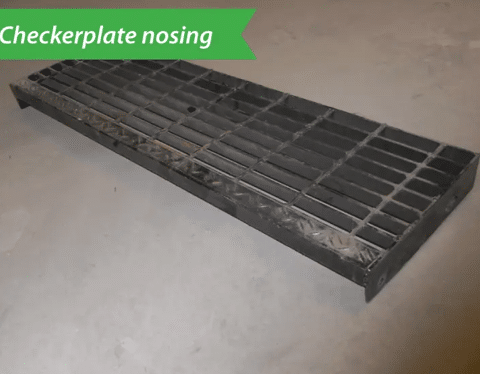 Used Bar Grating Stair Threads
Size: 11" X 36.1" X 3/16" bars
Color: Black
FOB: Chicago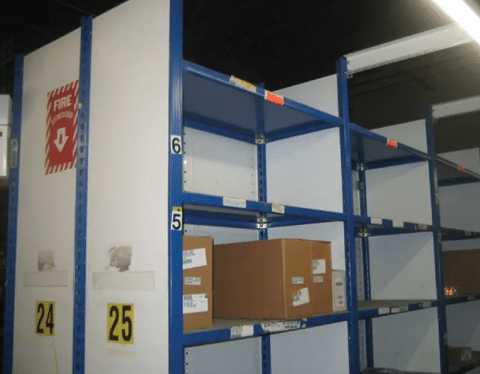 Used Equipto Shelving
Size: 36" W X 24" D X 9' H
Color: Blue & White
FOB: Chicago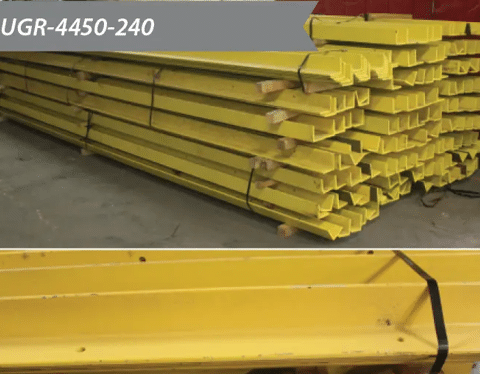 Used Guide Rail
Size: 4" X 4" X 1/2" X 240"
Color: Yellow
FOB: Chicago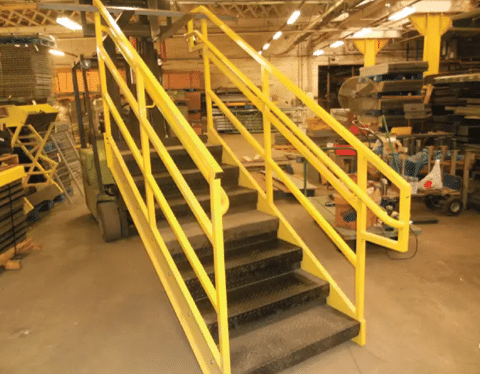 Used Stairways
Size: 36" W X 7 steps, 8 risers
Color: Yellow
FOB: Chicago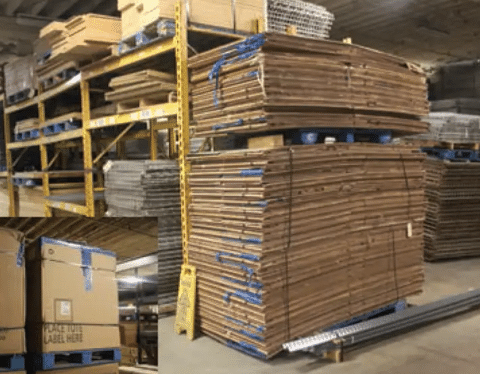 Used Gondola Boxes
Size: 40" X 48" X 40"  H
Color: Heavy Duty Cardboard
FOB: Chicago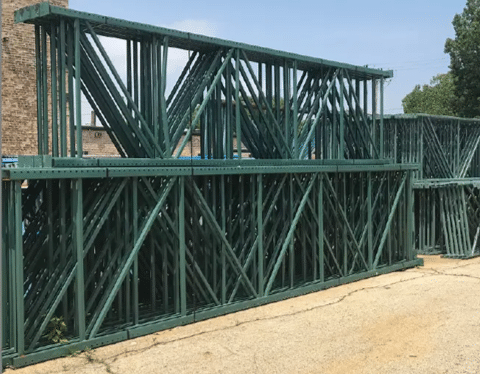 Used Teardrop Uprights
Size: 50" X 276"
Color: Green
FOB: Chicago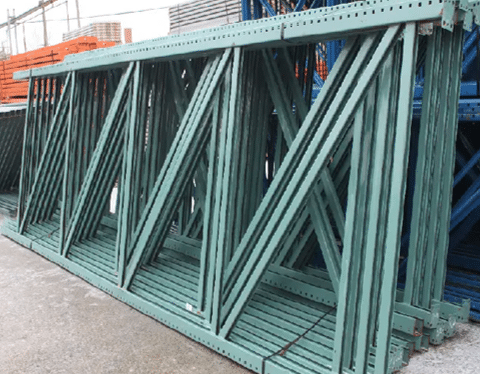 Used Teardrop Uprights
Size: 60" X277"
Color: Green
FOB: Chicago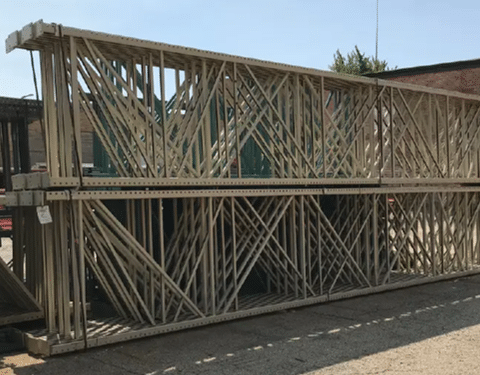 Used Teardrop Uprights
Size: 54" X 315"
Color: Cream
FOB: Chicago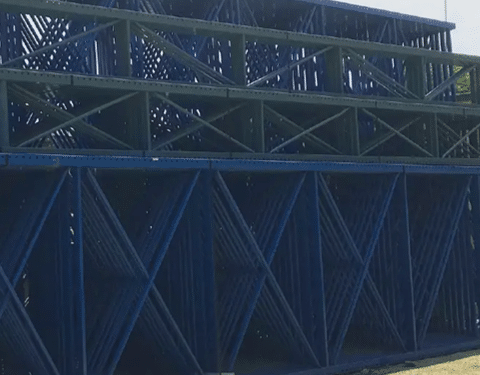 Used Teardrop Uprights
Size: 72" X 288"
Color: Blue
FOB: Chicago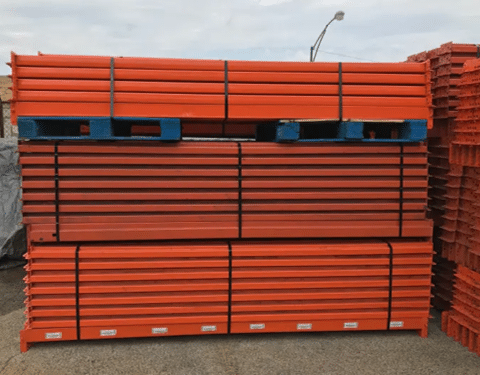 Used Teardrop Beams
Size: 3" x 92"
Color: Orange
FOB: Chicago
Used Teardrop Beams
Size: 4" X 96"
Color: Orange
FOB: Chicago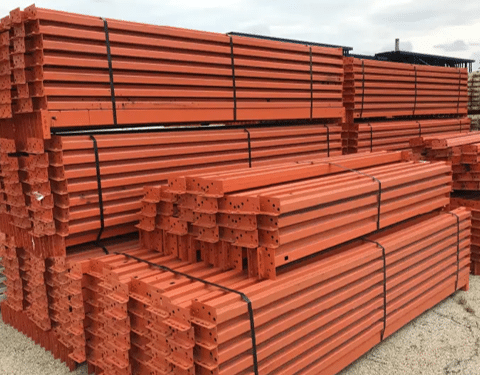 Used Teardrop Beams
Size: 3.25" x 108"
Color: Orange
FOB: Chicago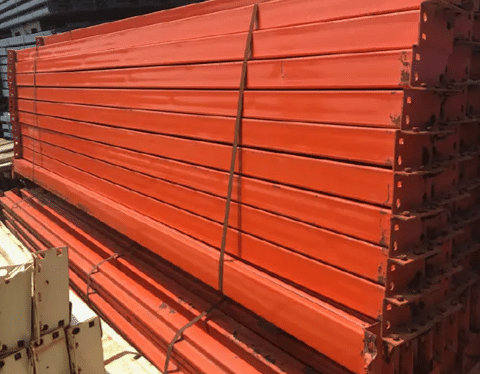 Used Teardrop Beams
Size: 3.25" X 96"
Color:  Multiple
FOB: Chicago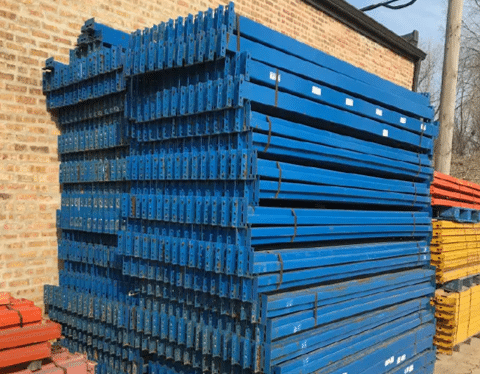 Used Teardrop Beams
Size: 3"X108"
Color:  Blue
FOB: Chicago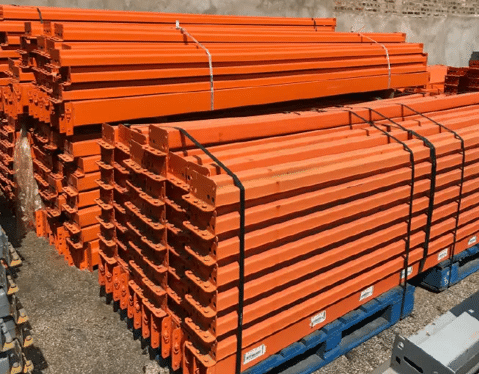 Used Teardrop Beams
Size: 4" x 114"
Color: Orange
FOB: Chicago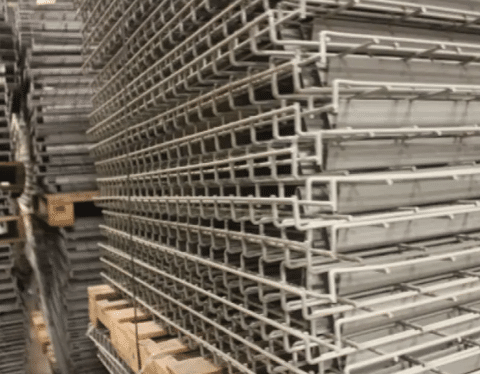 Used Wire Deck
Size: 36" D x 52" W
Color: Gray
FOB: Chicago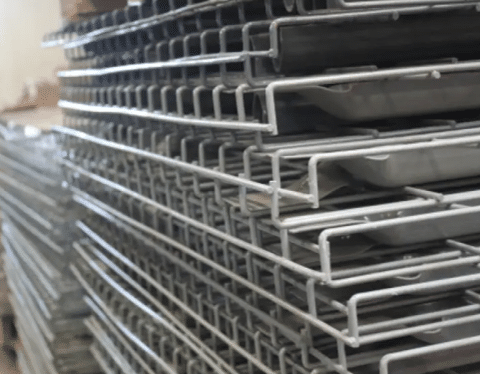 Used Wire Deck
Size: 48" D x 52" W
Color: Gray
FOB: Chicago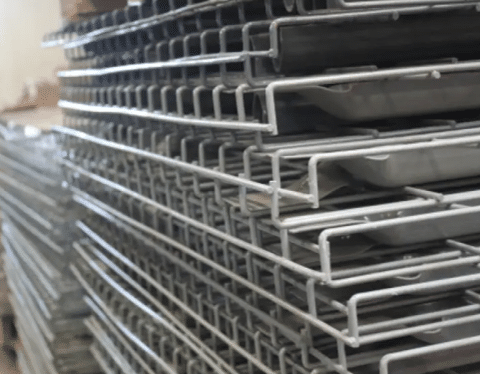 Used Wire Deck
Size: 60" D x 56" W
Color: Gray
FOB: Chicago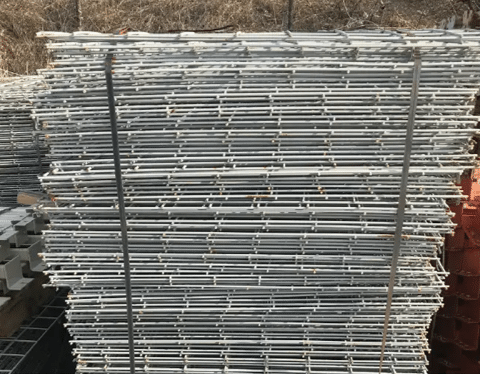 Used Wire Deck
Size: 48" D x 58" W
Color: Gray
FOB: Chicago
Material Handling Products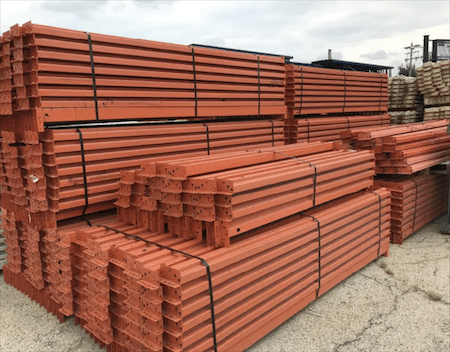 Used Teardrop Beams
Size: 3" x 92"
Color: Orange
Price: $16 ea. + tax
FOB: Chicago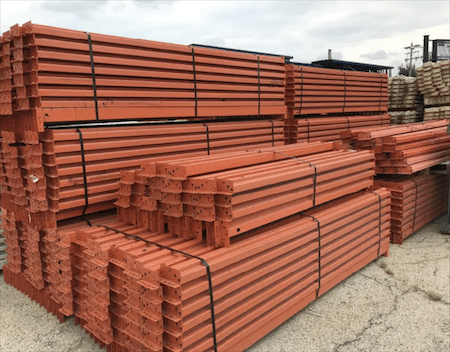 Used Teardrop Beams
Size: 3.25" x 48"
Color: Orange/Red
Price: $13 ea. + tax
FOB: Chicago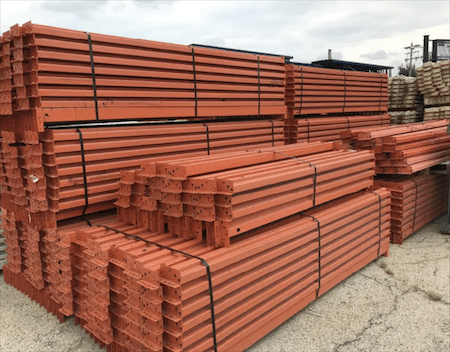 Used Teardrop Beams
Size: 3.25" x 108"
Color: Orange
Price: $19 ea. + tax
FOB: Chicago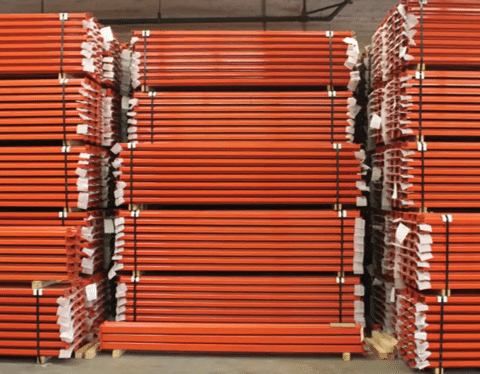 NEW Teardrop Step Beams
Size: 4" x 96"
Color: Orange
FOB: Chicago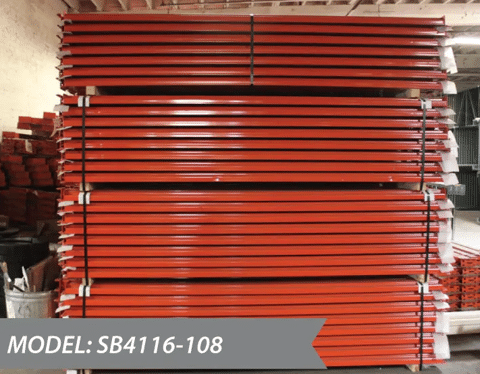 NEW Teardrop Beams
Size: 4" x 108"
Color: Orange
FOB: Chicago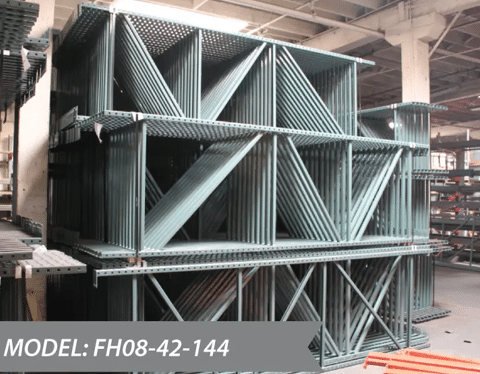 NEW Teardrop Uprights
Size: 42" x 144"
Color: Green
FOB: Chicago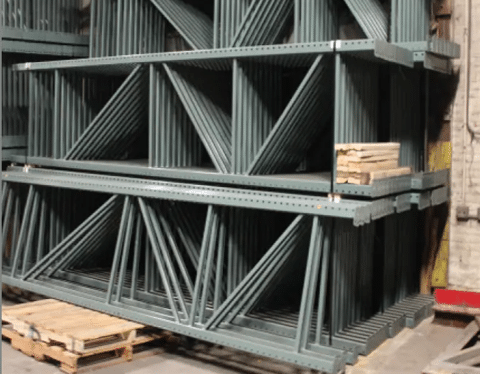 NEW Teardrop Uprights
Size: 42" x 240"
Color: Green
FOB: Chicago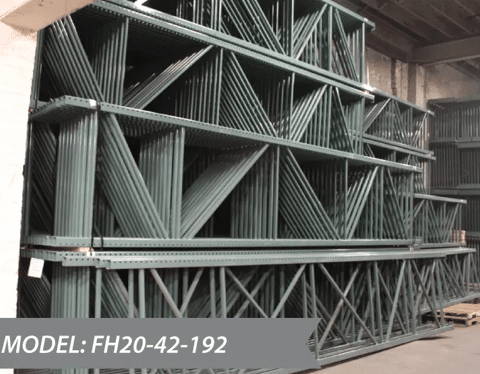 NEW Teardrop Uprights
Size: 42" x 192"
Color: Green
FOB: Chicago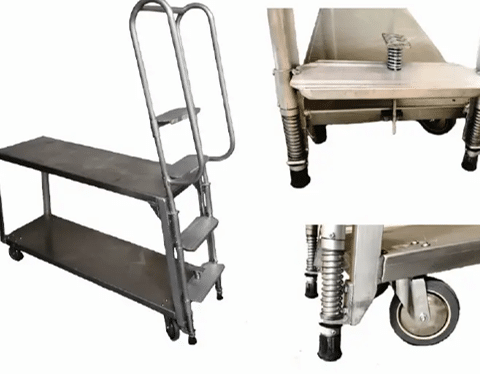 NEW Rol-Away 4-Step Ladder Cart
Size: 250 LB Per Shelf
Color: Gray
FOB: Chicago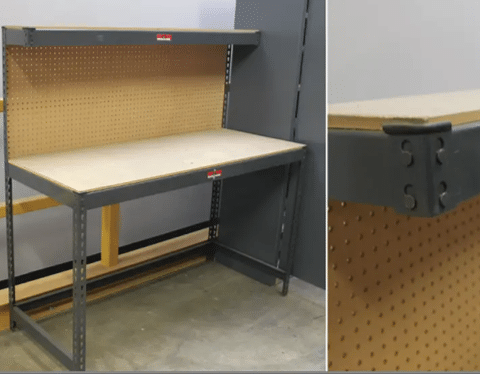 NEW Gorilla Workbench
Size: 60" x 124"
Color: Gray
FOB: Chicago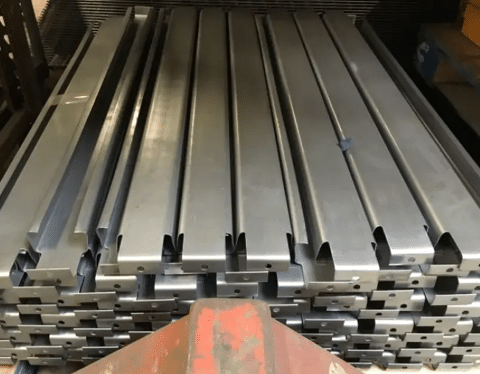 NEW Flanged Crossbars
Size: 42" L
Color: Silver
FOB: Chicago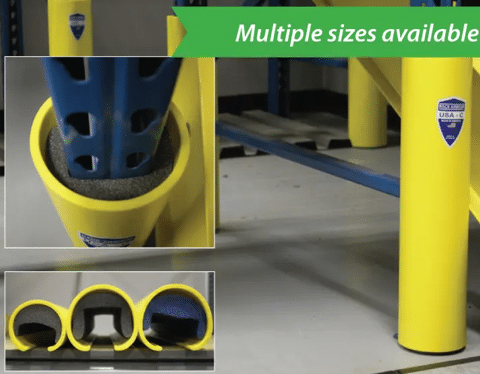 NEW Post Protectors
Size: 24" H
Color: Yellow
FOB: Chicago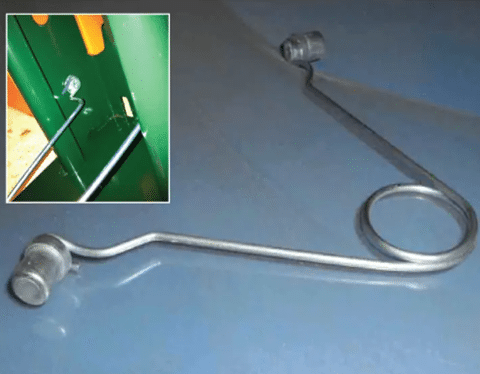 Used Ridge-U-Rak Safety Clips
Size: 5" Long
Color: Gray
FOB: Chicago
Used Lyon T-Post
Size: 96" Model #85551
Color: Blue
FOB: Chicago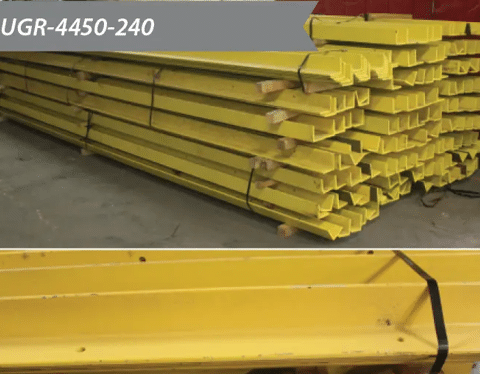 Used Guide Rail
Size: 4" X 4 X 1/2" X 240"
Color: Yellow
FOB: Chicago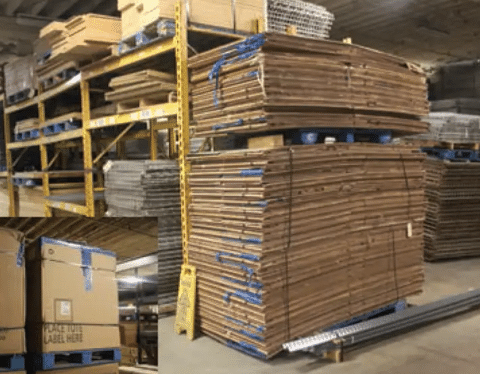 Used Gondola Boxes
Size: 40" X 48" X 40" H
Color: Heavy Duty Cardboard
FOB: Chicago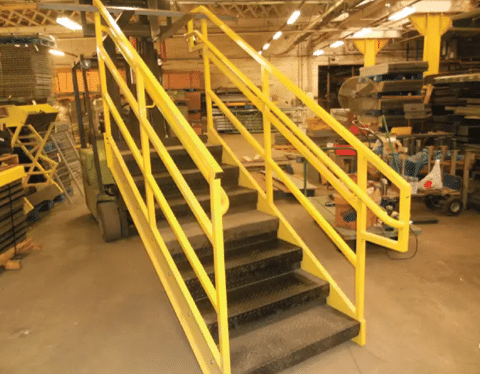 Used Stairways
Size: 36" W X 7 steps, 8 risers
Color: Black and Yellow
FOB: Chicago