How To Get Your Awesomely Efficient Material Handling System
Thanks for clicking on our ad! Your material handling system is at the core of your facility's performance. It directly affects everything in your operation from product throughput, employees required, and ultimately ROI. So good job taking this seriously.
We want to make sure you have a good understanding of what options are out there, so we put this PDF guide together for you to start sorting through your options.
It contains features, benefits, and 'how it works' for rack and automation options. It WILL help you in your quest for your ideal material handling system.
Click to download this helpful guide: Material Handling Systems Explained
In this guide you'll learn:
Features, benefits, and 'how it works' for warehouse rack systems selective, pallet flow, carton flow, push back, and drive-in/drive-through.
Features, benefits, and 'how it works' for warehouse automation solutions pallet runners, pick-to-light and put-to-light, voice picking, and conveyor systems.
Benefits of an Optimized Material Handling System and How to Achieve These Benefits in Your Distribution Center
The right material handling system is very beneficial to a distribution center's operation. It will increase efficiency, density, selectivity, and ultimately profits.
In order to achieve these outcomes, the right layout and integration of material handling solutions must be put together. This is why it's so important to use an experienced material handling integrator to help design your system.
There are a number of steps an integrator will work through with you in order to achieve your optimal pick module solution:
 Gain a thorough understanding of your operation, including number and types of SKUs, available space, throughput requirements, and current material handling methods used.

Educate you

on material handling system options that make sense for your operation. For example, pallet flow vs. pallet runner, static racking vs. dynamic racking, going with an automation option vs. not.
Based on your feedback, develop a layout that optimizes your space and SKUs.
One the layout is approved, the integrator will then

project manage

the entire material handling system through completion.
Your Next Step for an Efficient Material Handling System
There are a number of material handling system providers out there. Whether your next step is to gather more information or request a quote, consider REB Storage Systems.
REB is a highly experienced systems integrator, in business since 1962. REB Storage Systems International knows your options and will make sure your system is the best fit for your SKU profiles, space, and growth projections.
REB has 17 in-house project managers and engineers, all highly experienced in the material handling industry. These people know this industry inside and out. We work with you to provide a turnkey system. From engineering, design, products procurement, subcontractor management, install, and permitting support, REB handles it all for you.
We'd appreciate the opportunity to help you further, whether that be more information or a quote. Fill in the contact form or call 773-232-2845 to get in touch with a REB representative.
Check Out Some of Our Projects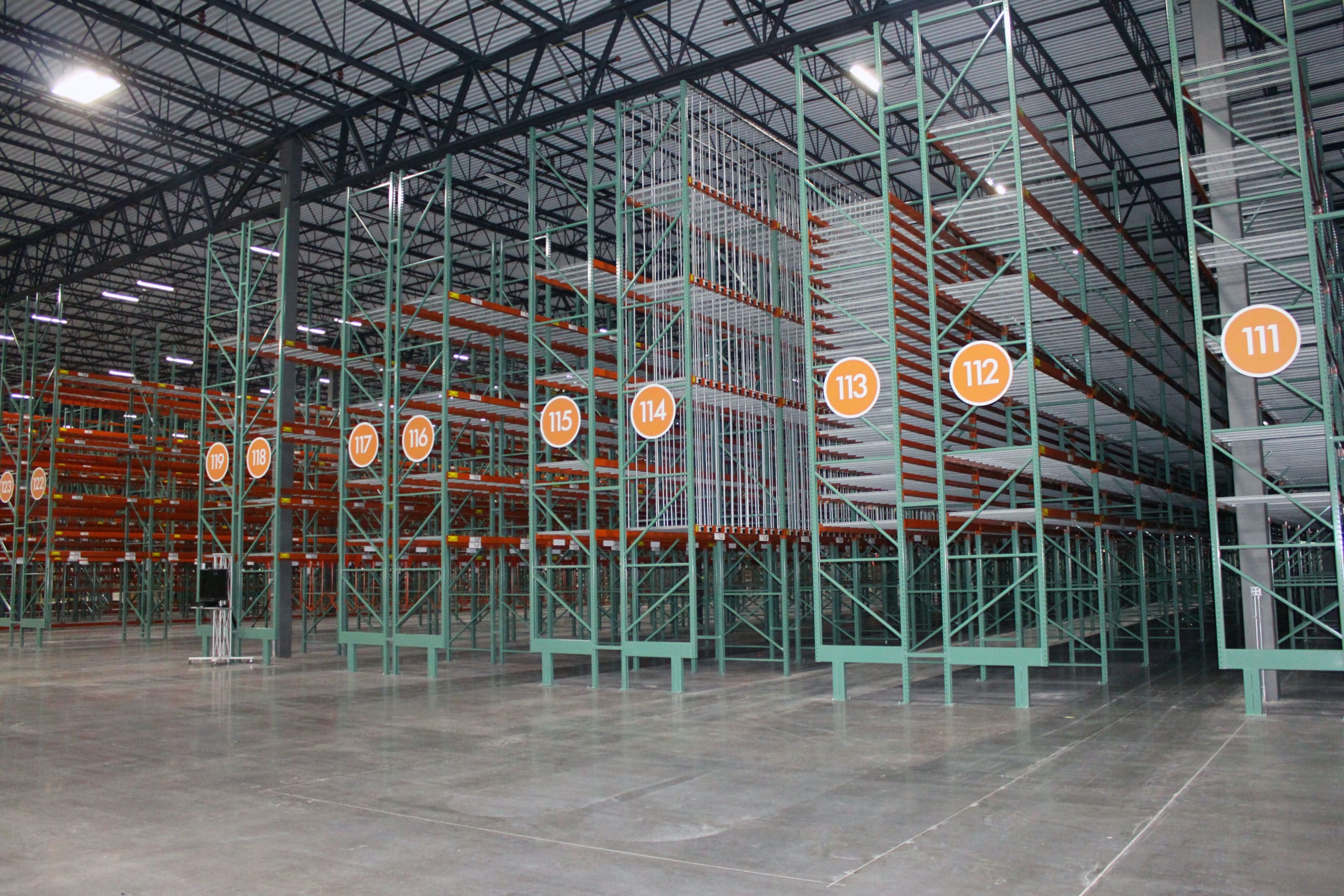 Hardware Supplier DC
Design, engineering and installation of two distribution centers for storage of over 13,000 SKUs in various shapes and sizes.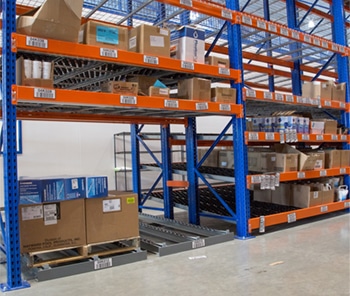 Pool Supplies DC
Design, engineering and install of carton flow, pallet flow and selective rack pick module in a 190,000 sq. ft. facility.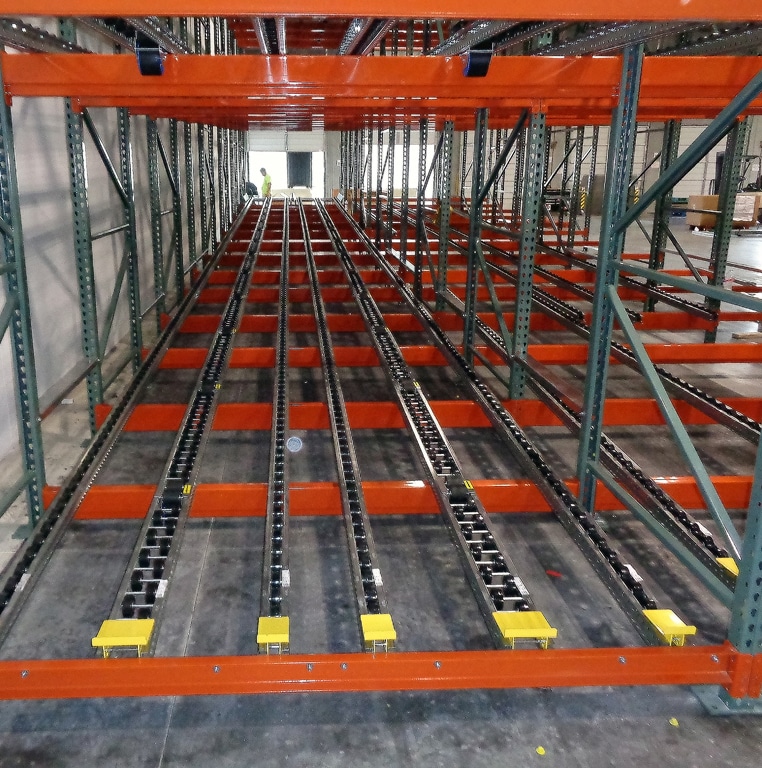 Food & Beverage DC
Design, engineering and install of a selective and pallet flow rack system in a 30,000 sq. ft. building.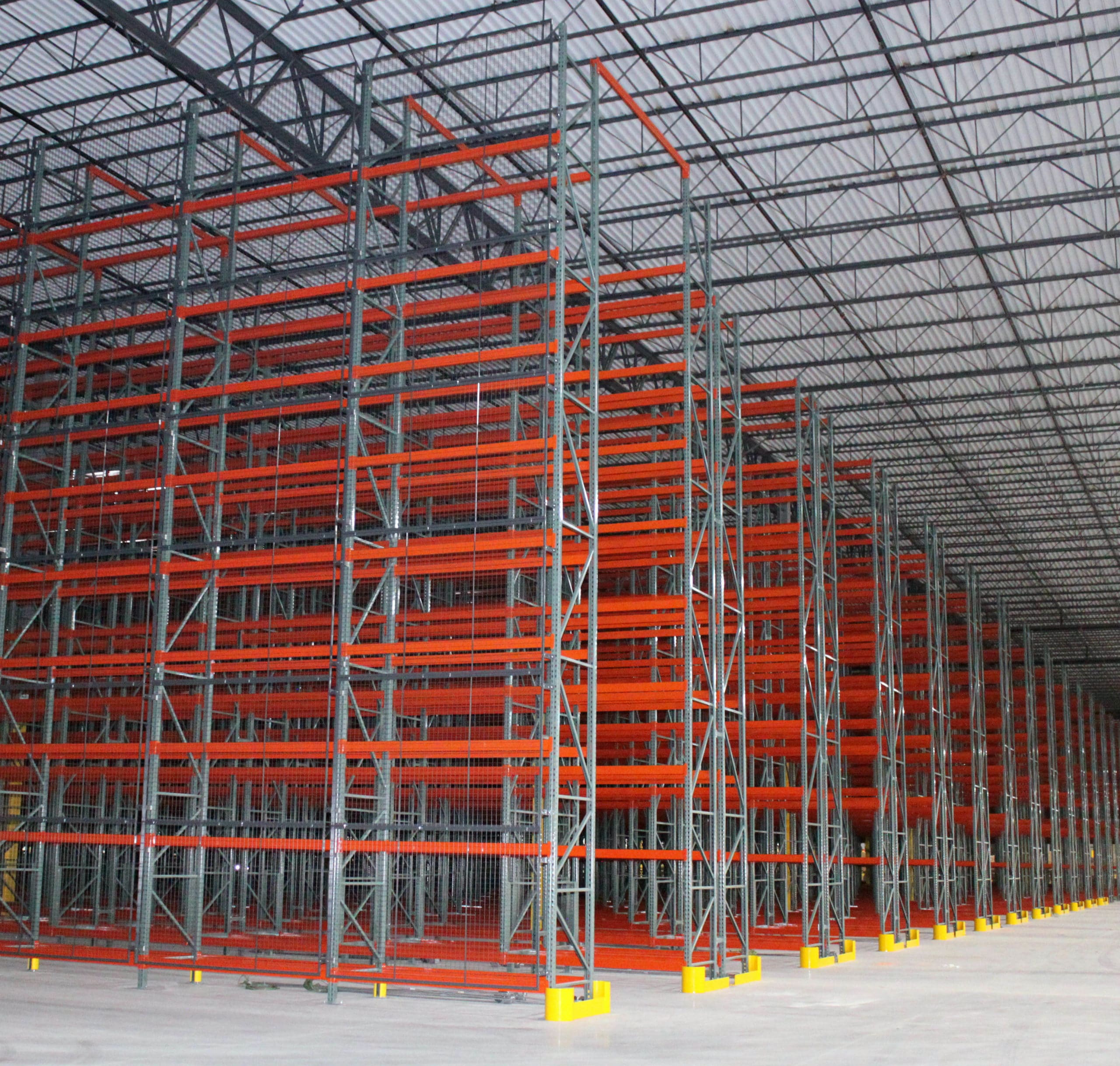 Retail DC
Design, engineering and install of cantilevered selective rack in a 1.2 million sq. ft. distribution center.
Contact Us!
Fill in the form or call us today at 1-800-252-5955!