Solution at a Glance
Services Provided: Design, Engineering, Installation

 

Products Provided: Selective Rack, Carton Flow Rack, Pallet Flow Rack, Pick Module

 

Location: Pleasant Prairie, WI

 
---
Concern: Inefficient Material Handling System to Support High Volumes of Products  
A pool supplies distributor was relocating its distribution center to accommodate growth. The new 190,000 sq. ft. facility required a material handling system to support the high volume of products stored and distributed.
The company's layout in their original distribution center was inefficient. Products were not being replenished fast enough for pickers. This created a bottleneck in their distribution operation. Subsequently, the company had to implement a pick module system that expedites their order fulfillment.  
Solution: Assessment and Design Services
The company hired REB Storage Systems to provide them with a pick module system. As an experienced systems integrator, REB offers comprehensive services, including design, subcontractor and product procurement, project management, permitting support, and installation. This allowed the company to have one point of contact throughout the process of building the complex pick module system. 
REB reviewed a list of the company's SKU characteristics, turnover rates, picking methods, and growth projections. Each of these items was evaluated to develop a solution that optimizes the flow of orders.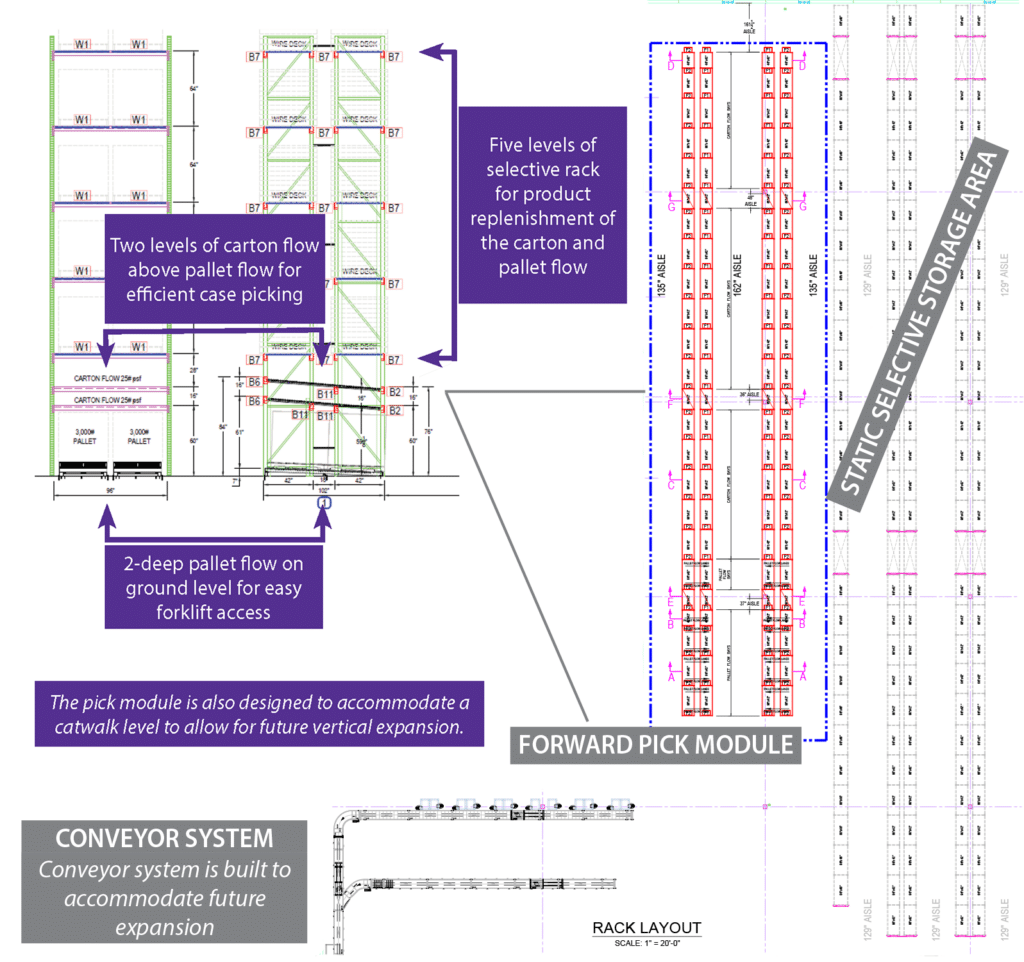 The company uses forklifts to transport pallets. Employees then pick individual cases of products for order fulfillment. Because of rapid product turnover, excess pallets of products need to be stored in the facility to replenish the cases for picking. 
The company predicted substantial growth over the next five years. However, their budget only allowed them to address their immediate needs.  
Based on this assessment, REB engineers developed a layout that integrates multiple rack system types. The layout is divided into two sections: a forward pick area and a reserve storage area.
Solution: Forward Pick Area
REB engineers designed a material handling system for their forward pick area that accommodates the high volume of products that the company distributes daily. A forward pick area is the high throughput area of a distribution center. This is the area from which pickers pick products for distribution. It is crucial that the layout and location of the forward pick area is optimized to achieve high distribution rates in a fast-paced environment.  
The company's forward pick area as designed by REB spans 5,700 sq. ft. of the new distribution center. For this area, REB implemented a pick module design that integrates multiple rack system types to reduce overall pick time: 
Two-deep pallet flow on the ground level for easy forklift access. 

 

Two levels of carton flow above the pallet flow for efficient case picking.

 

Five levels of selective rack for immediate product replenishment of the carton flow and pallet flow.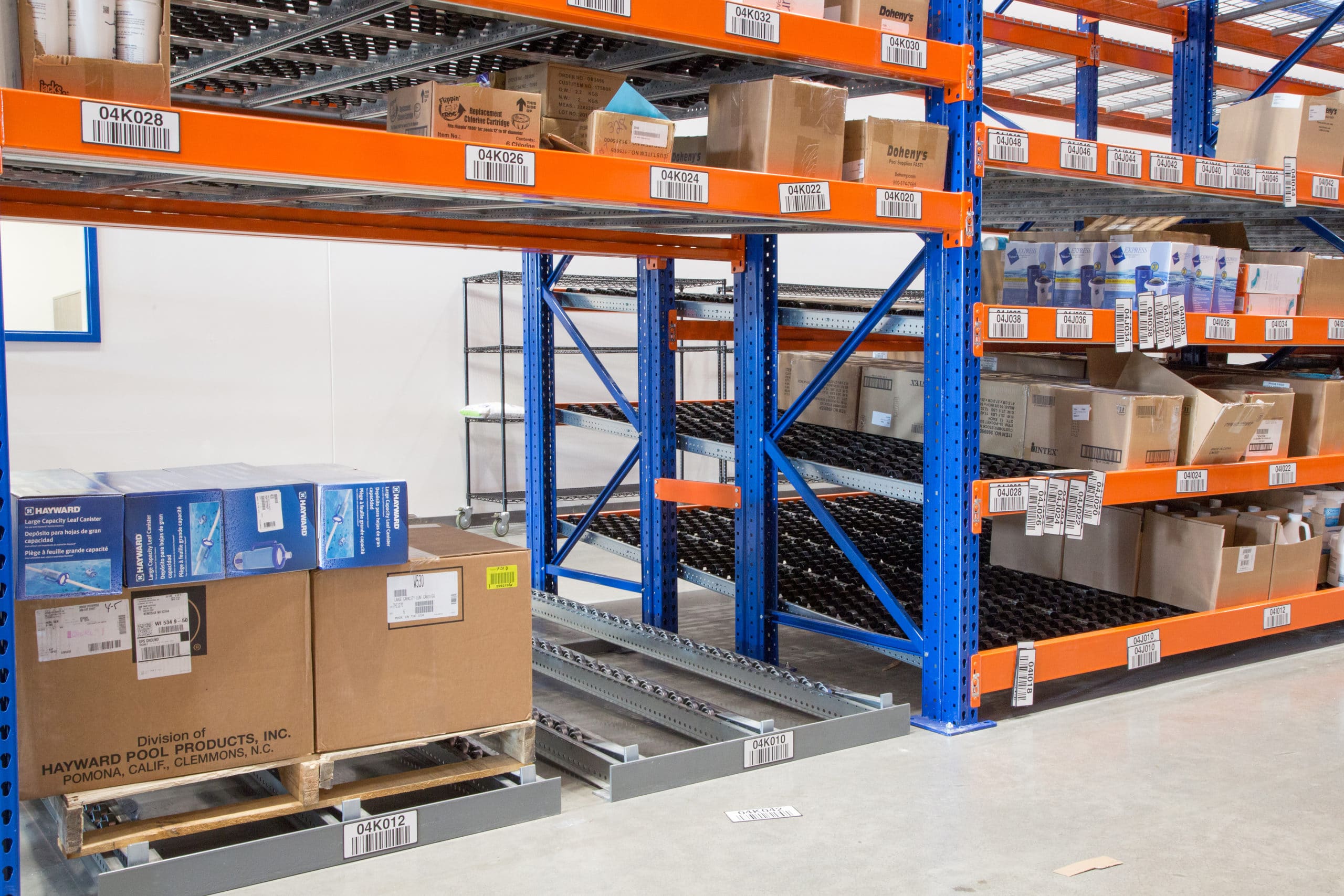 Because the company predicted growth, REB designed the pick module to allow for a catwalk level to be added. This gives the company room to grow with their existing material handling system while also staying within their budget. 
Solution: Reserve Storage Area
The racking in the reserve storage areas is used to store the overflow of items that are to be used for replenishment in the forward pick area. The company's reserve racking as designed by REB spans 83,800 sq. ft. of the distribution center and consists of 5 levels of selective pallet rack.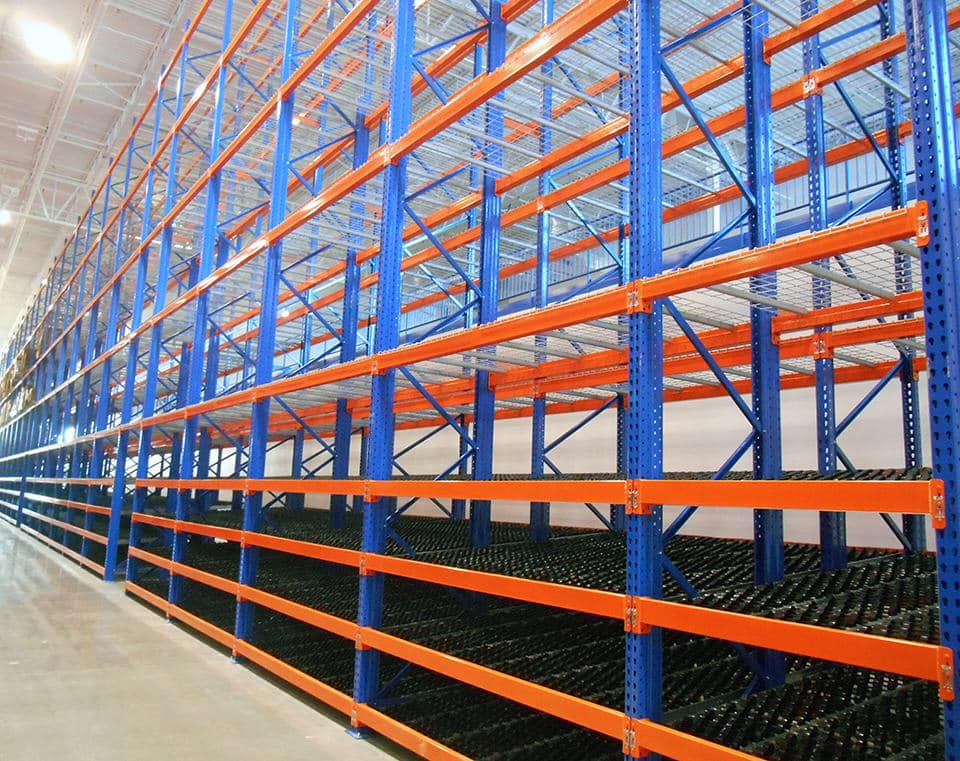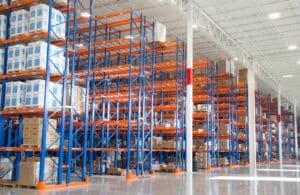 Outcome: Optimized Storage Facility
The company now has designated areas for active picking and static storage. Because the pick module was designed around the company's unique operation, the flow of orders is optimized. The vertical expansion capability of the pick module will allow the new building to accommodate future growth without expanding its footprint. 
---
How You Can Improve Productivity in Your Facility
If you need a pick module to increase your throughput, contact REB today.  
Our dedicated team of material handling experts will work with you to provide a solution that will optimize your picking operations. We are highly experienced in identifying inefficiencies and implementing improved systems. 
We'd appreciate the opportunity to help you further, whether that be more information or a quote. Fill in the contact form on this page or call us at (800) 252-5955 to get in touch with a REB representative.