Is a Pick Module System Right for Your Distribution Center?
A pick module system is an engineered rack system that utilizes rack components integrated with a variety of storage solutions to move product efficiently through a distribution center to expedite the order fulfillment process. The module is designed to optimize the efficient flow of multiple orders.
Pick module systems can be designed for simple single floor manual pick applications or multilevel automated pick applications. These integrated systems consolidate space and create an efficient warehouse, reducing or eliminating walking time, saving labor costs.
Typical pick module system components include: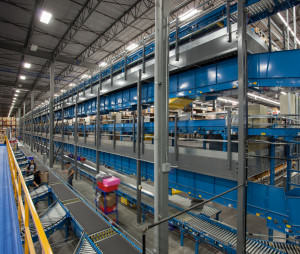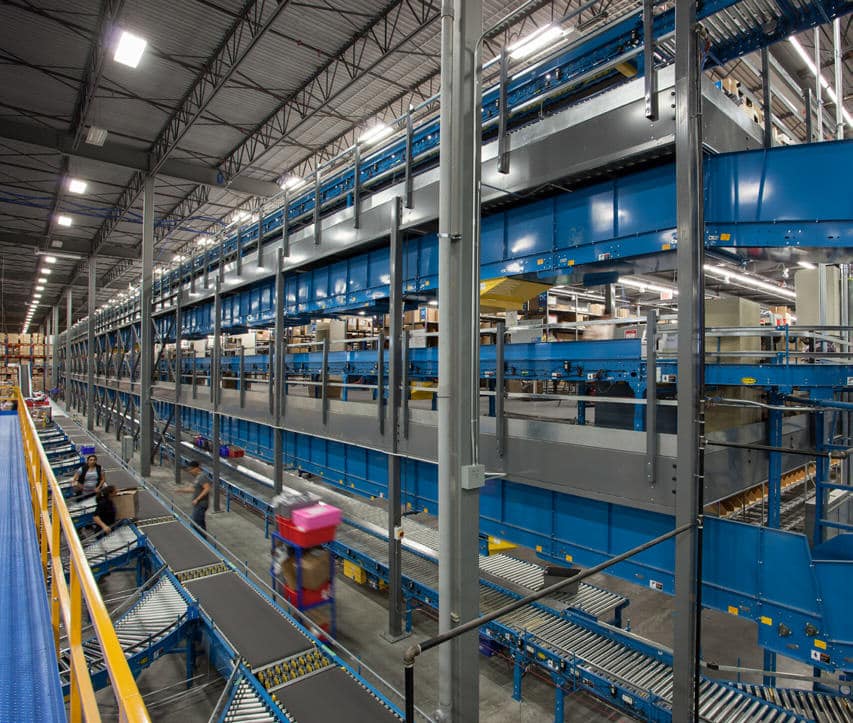 Racking: several types of rack can be strategically placed throughout a pick module to help the smooth flow of products. Push back, gravity flow, and selective pallet rack are all common within a pick module.
Conveyors: Conveyors are used to carry product from one section of the pick module to another, expediting the pick and ship process. Motorized conveyors, chain-driven conveyors, and gravity conveyors are common in a pick module. Spiral conveyors can also be used where product needs to travel from one level of racking to another.
Mezzanines or Catwalks: Mezzanines or catwalks are often incorporated in a pick module in order to utilize vertical space in a distribution center.
REB pick module systems engineered designs include push back rack, gravity flow rack, selective rack, mezzanines, conveyors, integrated handrails, and other material handling products. REB partners with several large established conveyor manufacturers to provide custom designed material handling systems.