What is a rack supported structure?
A rack supported structure is comprised of storage systems that act as the structural support for the walls and ceiling of the facility while still providing storage. These can be installed inside, or in addition to, an existing warehouse or designed and built as an exterior structure.
What are the benefits?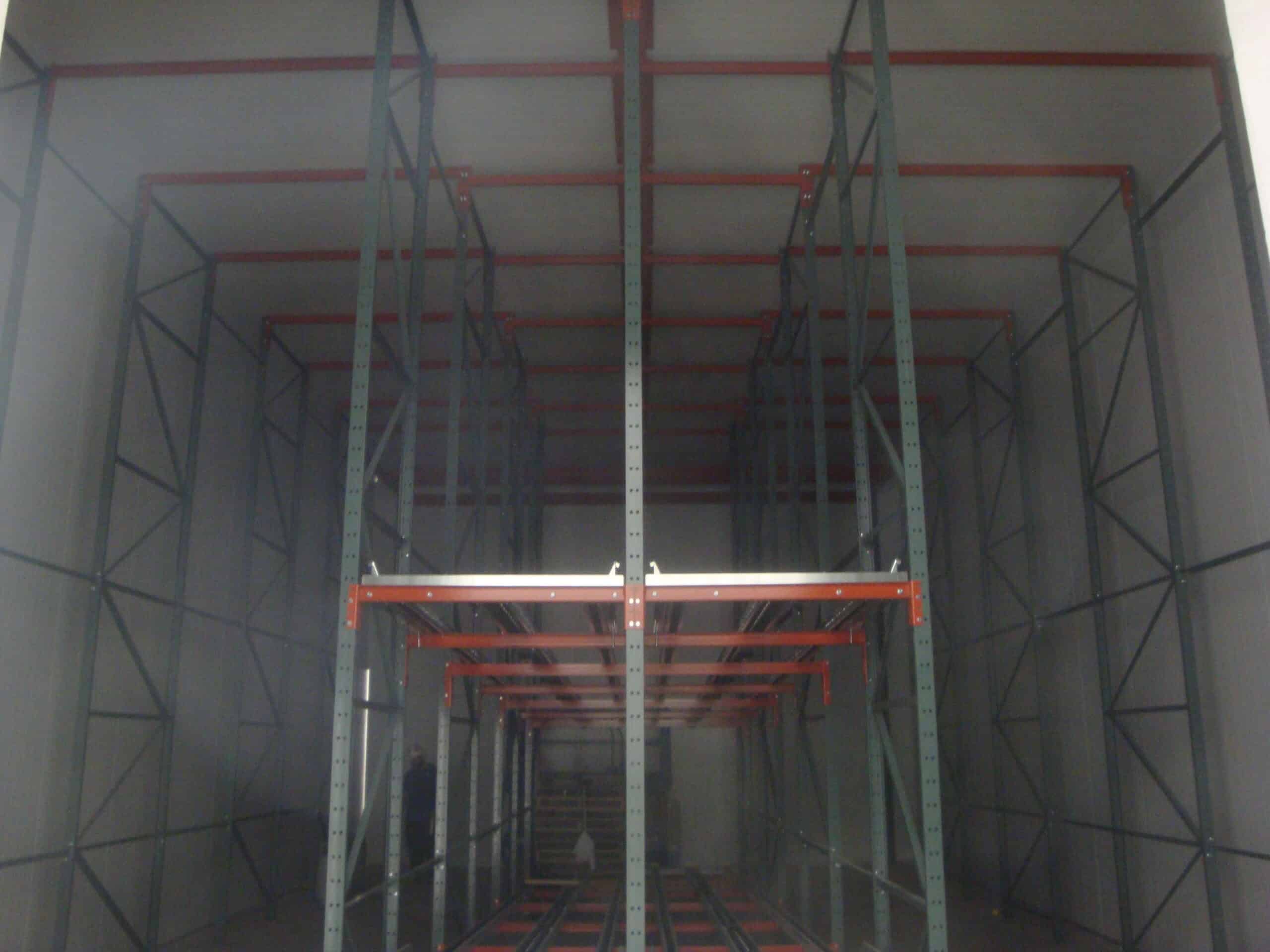 When compared to structural steel frame warehouses, the design of the rack supported warehouse offers a higher storage density. Because the system serves as the structural base, it eliminates columns or any other structural obstructions that are often found in ordinary warehouses which optimizes space utilization and increase storage density. In addition to higher density, combining the storage system and framework reduces costs and building time. The installation of the system can be done in a fraction of the time of standard construction. Rack supported structures can be worked into an existing warehouse design without building modifications. Along with reduced costs, rack supported structures result in footprint savings of up to 15 percent. Since the roof is the last element added to the building, these structures allow for vertical expansion if necessary. Rack supported structures are ideal when land is premium since they can be built up instead of out.
Ideal applications
Rack supported warehouses can be implemented with drive-in rack, push back rack, selective rack or cantilever rack storage systems. Rack supported structures are ideal for climate-controlled warehouses, lumber and building materials storage and cooler or freezer applications. A drive-in cooler or freezer can be supported by extending the uprights to the ceiling. Roof support beams can be specifically made for refrigeration panels. As a full-service provider of storage solutions, REB Storage Systems International can provide you with a rack supported structure for your facility. Through our project management services, we'll manage your project from conception to completion, including designing the structure, sourcing materials, installation, and permitting support. If you'd like to find out if a rack supported structure is ideal for your facility, fill in the contact form or call (800) 252-5955.