Solution at a Glance
Services Provided: Design, Engineering, Installation

 

Products Provided: Bar Grating, Selective Rack

 

Location: Rockford, IL

 
---
Concern: Lack of Density and Selectivity Due to Ground Storage
A manufacturer of screws was storing their products in metal bins, stacking them 3-high on the ground. This was creating unused vertical storage space. Additionally, it increased the time required to access the lower bins.  
The company uses metal bins to house their inventory, each bin weighing up to 4,000 lbs. Each metal bin has four legs, which creates a 4-point load, each point weighing up to 1,000 lbs. These bins are important to the company's operation. First, the bins can be stacked and fit snuggly in their trucks for fast and compact transport to their other locations. Secondly, the specifications of the bins were specific to their manufacturing machines.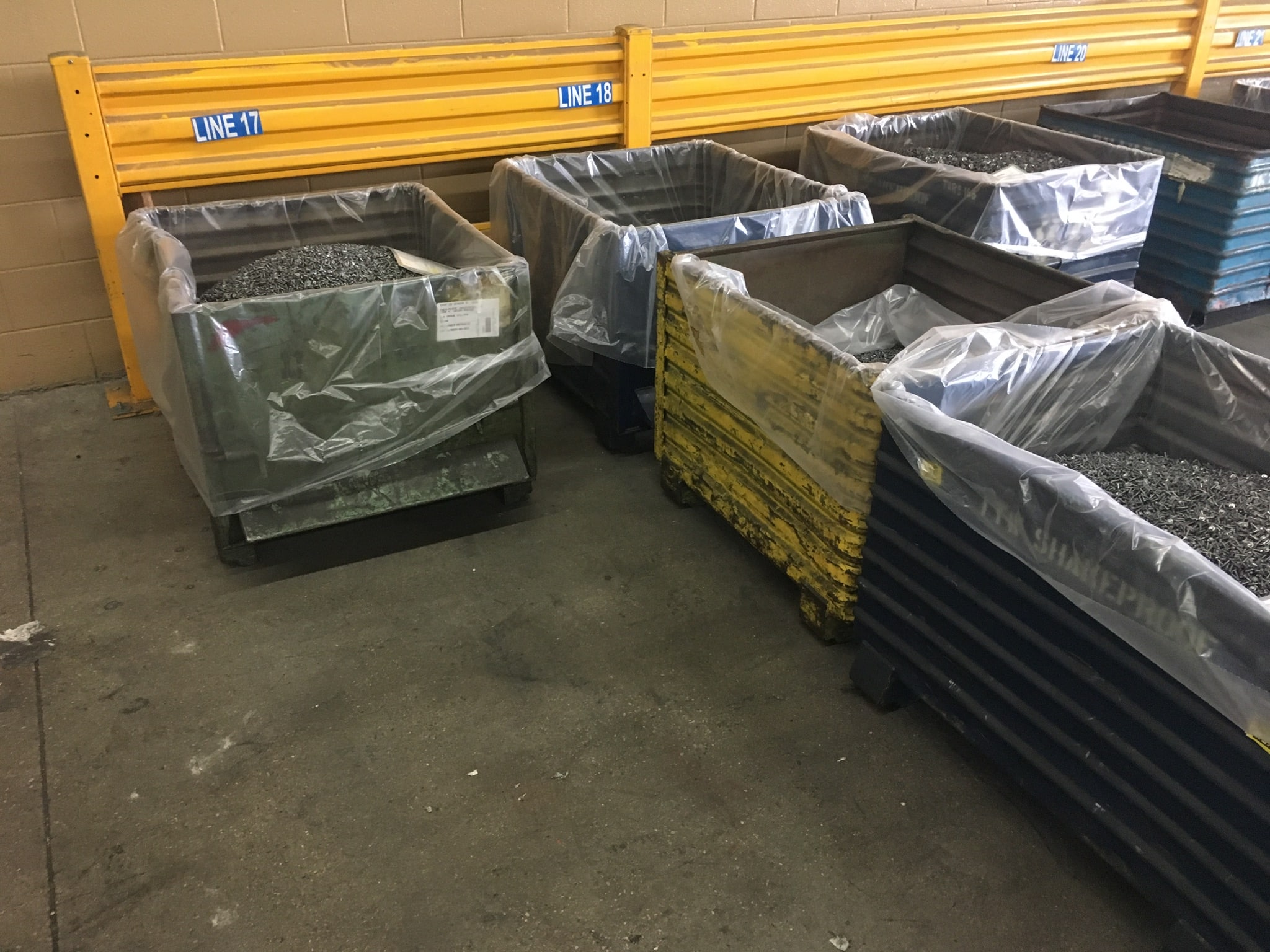 The company wanted to store their bins on selective pallet rack to optimize their vertical space and increase selectivity. However, the point-loads of their bins did not allow them to store on wire decking, which is typically used to store pallets and bins on selective rack. This is because wire decking does not rate for point loads.  
Solution: Selective Rack with Bar Grating as Decking
Because the company required using their existing metal bins, REB developed a solution that utilizes bar grating as the decking in the selective rack system. 
The bins called for a unique solution to accommodate the untraditional weight distribution. Typically, selective rack is paired with wire deck so that flat pallets can rest on both front and back beams, which provides load support for a uniformly distributed load (typically 2,500 lbs. max). 
Due to the weight and bin design, which only allows for four-point loads, the bins are unable to rest on the beams safely. This requires that the support come from the decking and not the beams.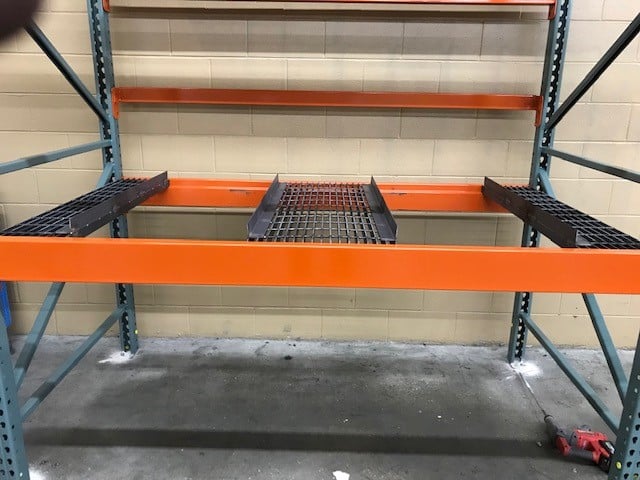 REB designed a 48" deep selective rack system that can accommodate up to 242 bin locations. To ensure the bins can be supported securely, bar grating was utilized as decking to support these heavy, point load weights. 
The bar grating is included in three sections in each bay that are in line with the legs of each bin. The bard grating includes an angle to guide forklifts. The company saved money by only placing bar grating in the required locations in each bay. 
Outcome: Increased Selectivity While Cutting Costs
REB's unique solution allows the company to store their inventory vertically on selective pallet rack. This provides optimal space utilization and selectivity. The bar grating design provides a heavy-duty solution to enable the product to be stored in the existing industrial bins and be easily accessed by forklifts.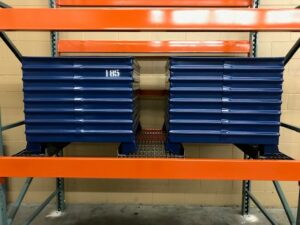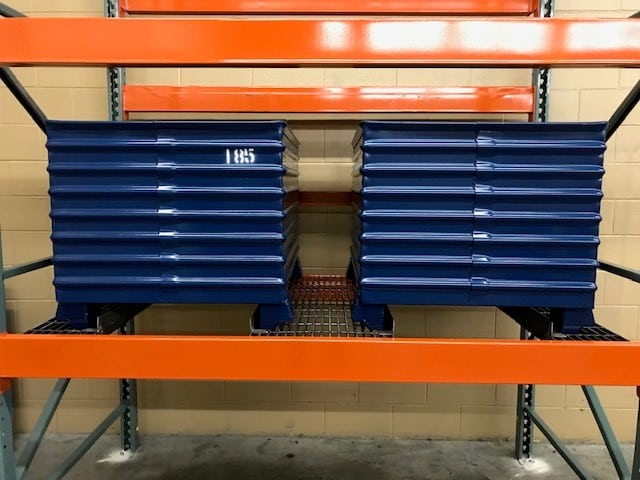 ---
How You Can Improve Productivity in Your Facility
If you need a unique material handling solution, contact REB today.  
Our dedicated team of material handling experts will work with you to provide a solution that will optimize your picking operations. We are highly experienced in identifying inefficiencies and implementing improved systems. 
We'd appreciate the opportunity to help you further, whether that be more information or a quote. Fill in the contact form on this page or call us at (800) 252-5955 to get in touch with a REB representative.