LOCATION: Rockford, IL
INDUSTRY: Manufacturing
PRODUCTS: Bar Grating, Selective Rack
SERVICES: Design, Engineering and Installation
---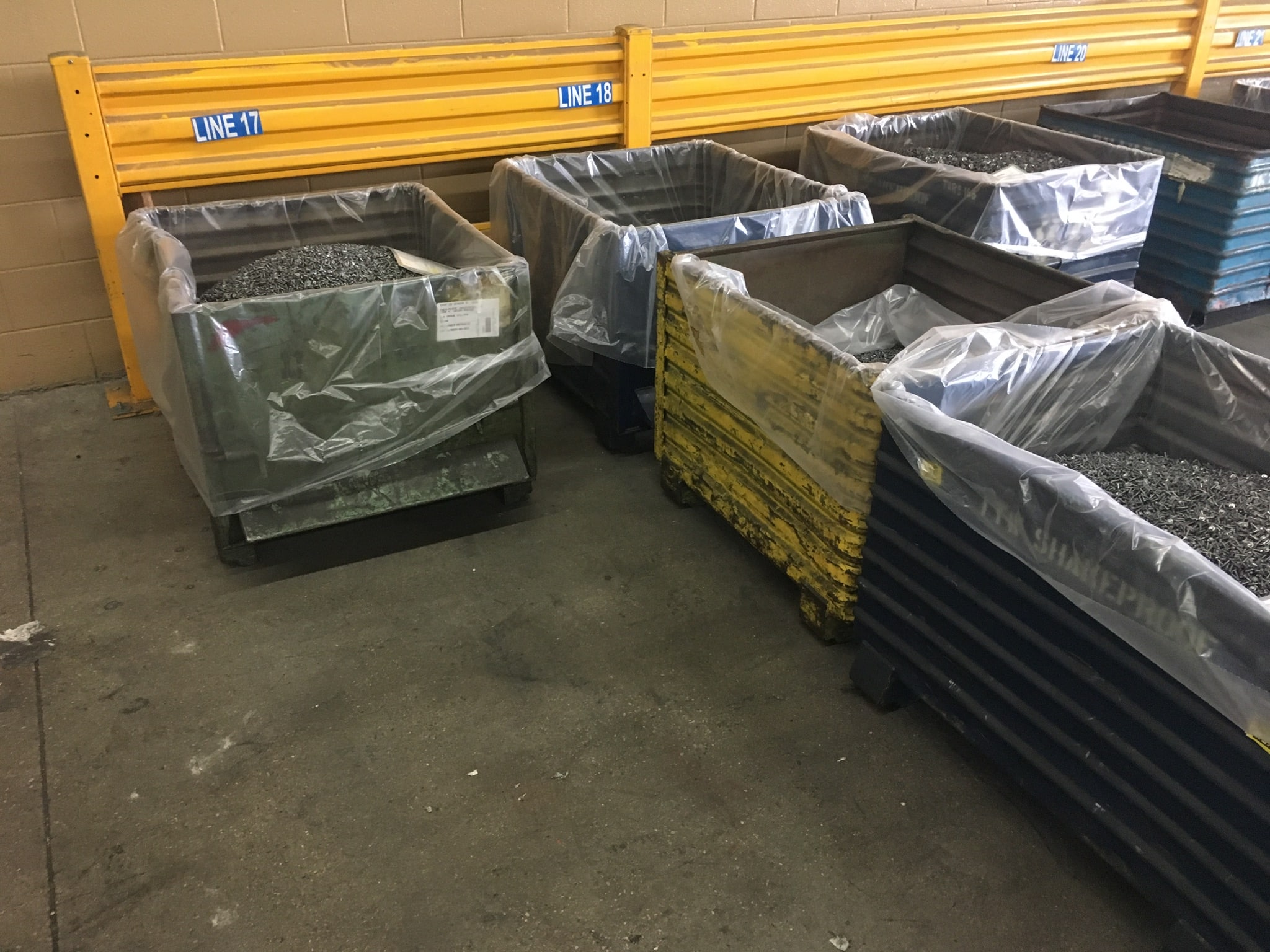 SCOPE
A manufacturer of screws was looking for a way to store their products vertically instead of on the ground while maintaining full selectivity of their inventory.
The company uses stackable metal bins to house their inventory. These were being stored on the ground. Each bin weighed up to 4,000 lbs. each, creating a unique set of difficulties in designing a store system. The system would need to accommodate this, among other, unique characteristics of the bins.
---
SOLUTION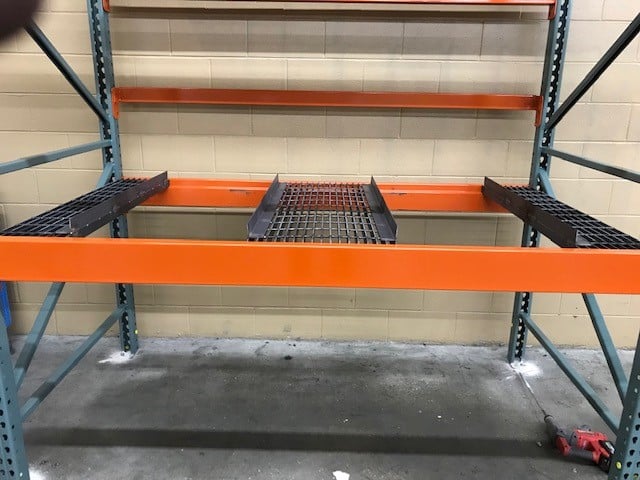 The industrial bins have 4 legs and weigh up to 4,000 lbs. each. The four legs allow the empty bins to be stacked and create a 4-point load distribution of 1,000 lbs. rather than a flat, uniform distributed load like a pallet. Traditionally, selective rack is paired with wire deck so that flat pallets can rest on both front and back beams which provide load support for a uniformly distributed load (UDL – typically 2,500lbs max).
Due to the weight and the bin design, which only allows for four points loads, the bins are unable to rest on the beams safely, meaning the support must come from the decking and not the beams.
REB provided a 48" deep selective rack design to allow for 242 bin locations. To ensure the bins can be supported securely, bar grating is utilized as decking to support these heavy, point load weights.
The bar grating is incorporated in three sections that are in line with the legs of each bin and allow for forklift accessibility.
---
OUTCOME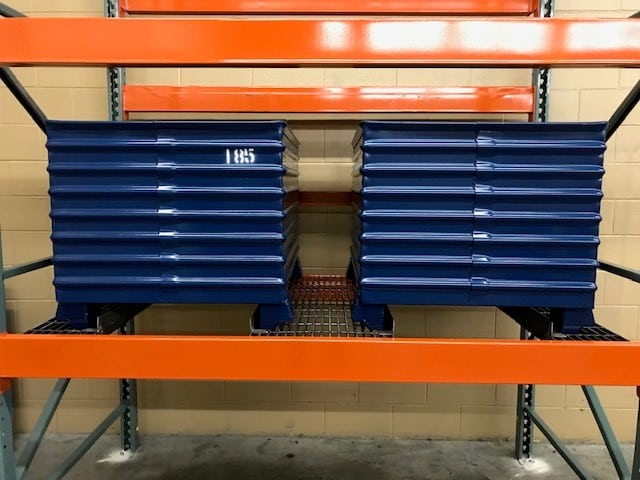 Selective rack was implemented to maintain full selectivity and access to all bins. This allows the company to now store their inventory vertically to provide optimal space utilization.
The bar grating design provides a heavy-duty solution to enable the product to be stored in the existing industrial bins. This eliminated the need for the company source new industrial bins to fit the traditional flat load application.
Additionally, the unique three-section design of the bar grating reduced bar grating costs between the bin legs where decking is not required.
Connect with Us!
Do you think your operation could benefit from a design that goes beyond the traditional selective pallet rack configuration? Fill out the 'Submit Your Inquiry' Form to get in touch with our industry experts, who can help answer any questions you may have regarding storage systems and how to implement them to best fit your operational requirements.