SERVICES: Engineering, Design, Rack Installation
PRODUCTS: Order Picker System
LOCATION: Augusta, GA
---

An independent records storage facility needed to expand their storage capacity with a unique solution to help keep costs to a minimum and be in accordance with the National Archives and Records Administration (NARA) specifications.
---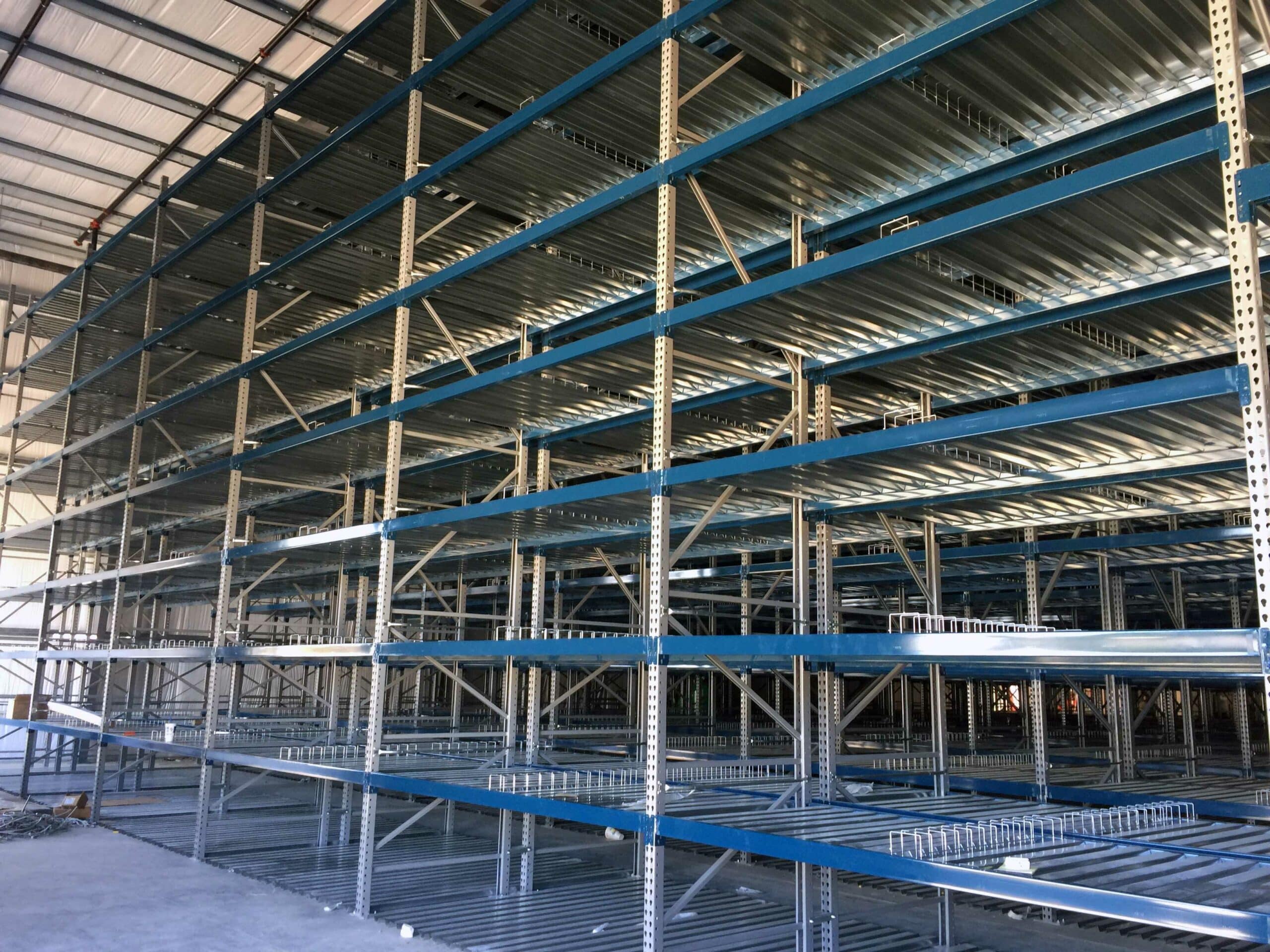 To ensure REB engineered a system that could accommodate the 147,816 box locations necessary, REB designed an order picker system that worked with the warehouse's existing Early Suppression Fast Response (ESFR) sprinklers.
The design included one Fluekeeper® installed per beam level consistently in every row. In addition, REB installed a mid-span carton stop every 5 ft. to adhere to National Fire Protection (NFPA) fire codes.
These unique design elements allowed the system to include solid decking as opposed to the typical, more-costly, 50% open decking. It also eliminated the need for in-rack sprinklers. This provided the company optimal box storage without comprising adherence to NFPA fire codes.
---

This innovative design remained compliant with NARA and NFPA specifications while providing dramatic cost savings of over $300K.  Integrating solid decking provided an additional 20% on shelf material cost savings.
Let's Connect!
REB has been providing material handling systems to the records storage industry since 1962. Our team of experienced engineers specializes in designing systems to not only maximize your facility's storage but also to make the system safe and efficient for records retrieval.
Fill out the 'Submit Your Inquiry' form to get in touch with one of our industry experts who can answer any questions you may have or help you assess your current or future operation requirements.