A manufacturer of helicopter parts needed to consolidate storage. This required them to relocate racking from one warehouse to another 407,000 sq. ft. warehouse.
Scope
REB engineers assessed the company's available storage space, the characteristics of the inventory, and the material handling operations used.
REB was provided with a list of all items stored in the old building that needed to be relocated to the new building, totaling 8,992 line items. The objective was to evaluate each of these items and recommend ideal storage methods.
Pertinent Information
– Available free and clear storage space included two sections of the warehouse totaling of 97,700 sq. ft.
– Products included long, bulky items such as rotor blades; large machine pieces such as – engines; and small parts such as nuts and bolts.
– Forklifts were used to transport products.
– The company predicted 20% growth over the next few years.
Based on this information, REB engineers produced a storage and material handling solution most efficient to the company's operation.
Solution
Selective pallet rack would be installed in 56,700 sq. ft. of the warehouse to store palletized and containerized items. REB would utilize existing selective pallet rack owned by the company located in the old building. This would be integrated with new selective rack where necessary.
Five bay sizes were included within in the selective rack area to accommodate the variety of palletized and containerized item sizes.
Another 22,300 sq. ft. of the warehouse would include new cantilever rack to store long, bulky items not well suited for selective rack.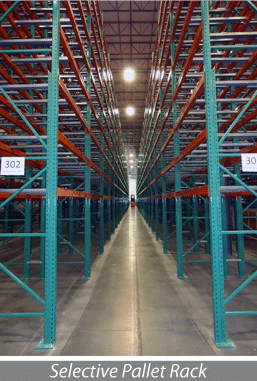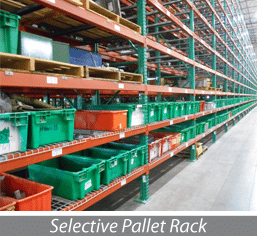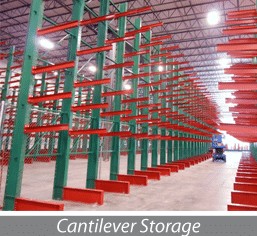 An additional section of the warehouse required a structural mezzanine to store larger items such as engines. A MDR 24V belted zoned accumulation conveyor was integrated to assist in transporting items to and from the mezzanine level.
Once the company approved this storage solution, REB project managers provided turn-key services to complete the project.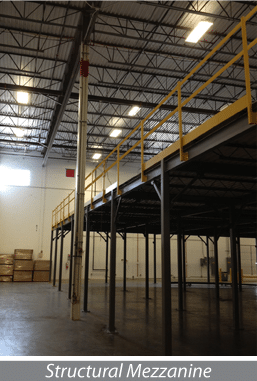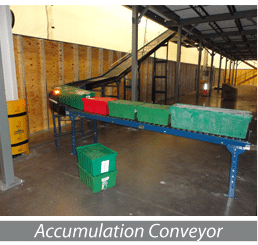 Project Management Completed Tasks
– Obtained commitments on lead times and set a firm project schedule including completion date.
– Ordered and transported all materials from multiple manufacturers.
– Dismantled & transported all used rack from the old building to the new building.
– Attained necessary building permits for the construction.
– Managed all subcontractors and monitored installation.
Outcome
The company's storage is increased due to the customized configuration designed for each set of products. Material handling procedures are now expedited due to this configuration and the consolidation of all items into one facility. The company also has available storage for future growth.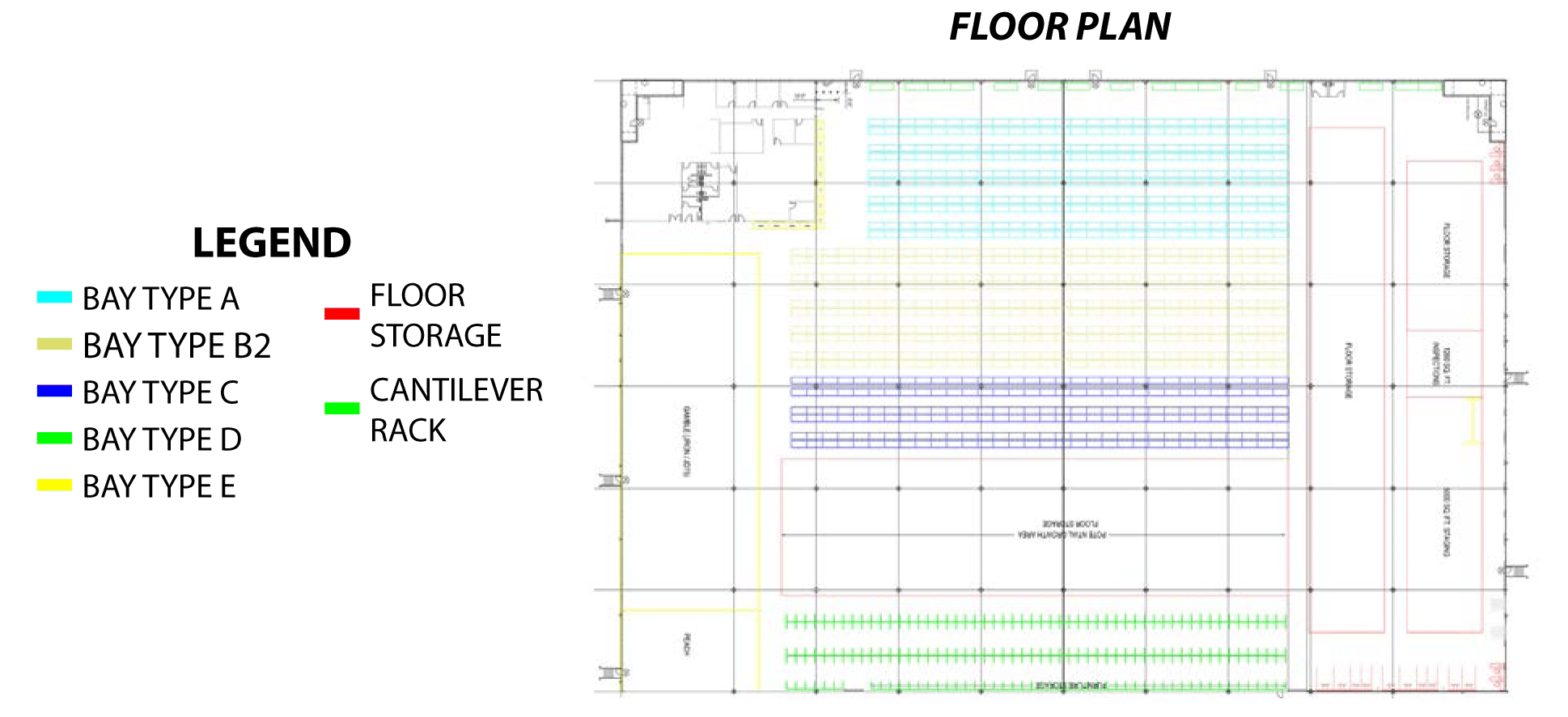 ---
Do you have unique storage requirements that need to be met?
At REB Storage Systems International, we look at each project as unique. While many have similarities for which we are able to leverage our experience and knowledge, each client has unique needs that must be met.
REB has the flexibility to integrate products from multiple manufacturers based on the requirements of your rack system including pricing and lead time. This combined with in-house engineering and project management expertise allows us to provide you with your specific storage solution.
To receive a storage solution that optimizes your unique requirements, fill in the contact form or call (800 252-5955.