Solution at a Glance
Services Provided: Project Management
Products Provided: Rivet Shelving, Track Ladders
Location: Numerous Locations Countrywide
Concern: Countrywide Retail Backroom Storage Needs
An expanding apparel company needed to overcome a challenge that is often faced in the retail industry: having a sustainable solution for supplying their backroom storage needs across the United States.
As the company expanded eastward across the U.S., their go-to manufacturer became a long distance from their new stores. This resulted in higher freight charges and longer lead times.
As a result, the company began managing multiple rivet shelving and track ladder manufacturers across the U.S. This became a time-consuming task to complete each time one of their stores required shelving.
Solution: Countrywide Project Management Source for Rivet Shelving and Track Ladders

For time and convenience, the company partnered with REB to project manage their store's backroom storage needs across the U.S. Working with REB is beneficial to the company because they have the convenience of utilizing one company for all backroom storage materials, freight management, and labor.
The REB project manager is the company's sole point of contact when implementing new or upgrading existing backroom storage products. REB project manages all vendors based on store location and timeline requirements. Because timelines for retail store openings are often fast paced and fluid, the REB project manager works with the company and all vendors to monitor timelines and communicate updates to ensure each store's backroom is ready prior to opening.
Outcome: Increased Selectivity and Storage Density
REB has been a partner of the company since 2009. REB has completed 581 jobs across 35 states. As a full-service provider, REB handles every aspect of product procurement for their backroom storage, giving the customer the convenience of utilizing one company for all materials, freight management and labor.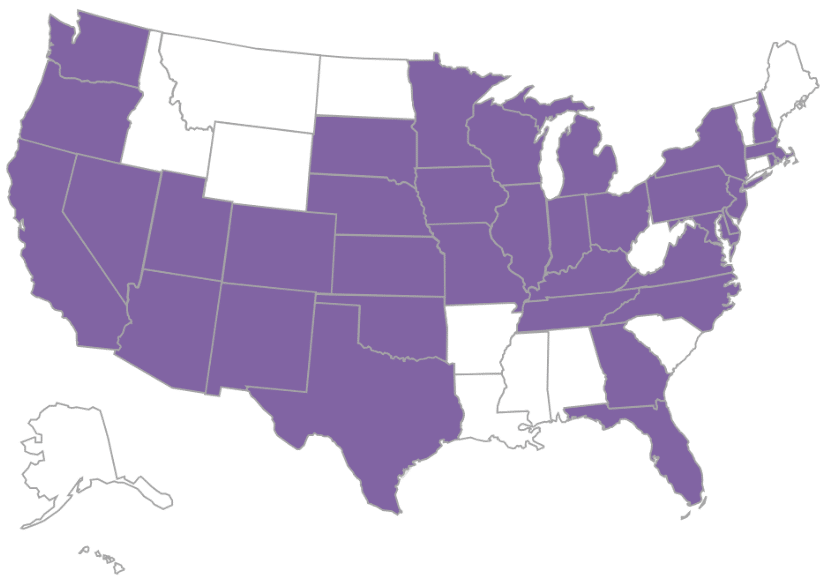 How You Can Improve Your Backroom Storage
If you need backroom storage for your store, contact REB today.
Our dedicated team of material handling experts can work with you to provide you with a solution that will optimize your backroom. We are highly experienced in providing the best storage solution for the unique needs of backrooms.
We'd appreciate the opportunity to help you further, whether that be more information or a quote. Fill in the contact form on this page or call us at (800) 252-5955 to get in touch with a REB representative.