Services:
Engineering, Design, Installation
Products:
Rivet Shelving
Location:
Numerous
---
SCOPE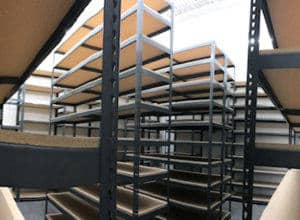 A home goods retail company needed to add shelving for backroom storage in their numerous locations across the United States and Canada.The design and quantities of the additional storage needed to be tailored to that location's specifications. For time and convenience, the company wanted to partner with a material handling company that could provide all necessary materials and labor for each project location.
SOLUTION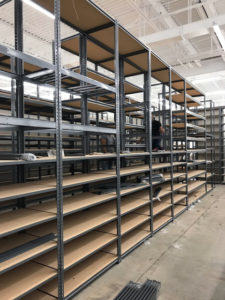 Because of REB's manufacturer partnerships, central warehouse location and project management capabilities, REB was capable of providing turn-key solutions. This included designing the layout of each location; storing, packing and shipping all inventory from REB's warehouse; and installation. within tight project timelines. REB acted as the single point of contact throughout the implementation of each specific project. In 2016 and 2017, REB completed the installation of rivet shelving for 63 projects in 50 locations across the United States and Canada.
OUTCOME
As a full-service provider, REB handled every aspect of each project, giving the customer the convenience of utilizing one company for all materials, freight management and labor as needed. REB housed all inventory in one central location, which ensured the safe and on-time delivery of materials to each location.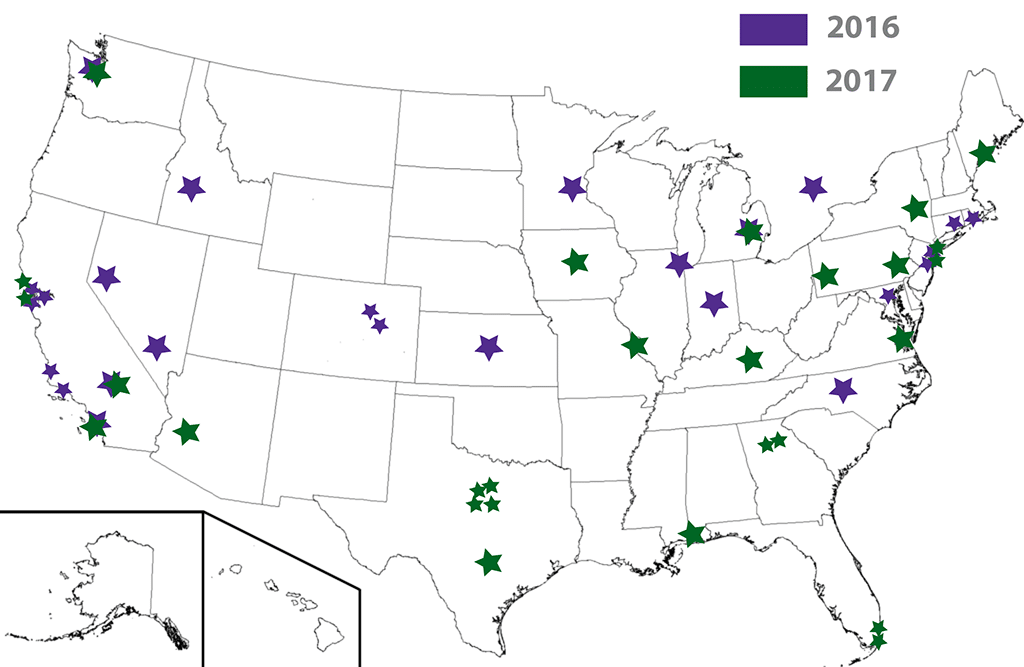 ---
Do you have unique storage requirements that need to be met?
At REB Storage Systems International, we look at each project as unique. While many have similarities for which we are able to leverage our experience and knowledge, each client has unique needs that must be met. REB has the flexibility to integrate products from multiple manufacturers based on the requirements of your rack system including pricing and lead time. This combined with in-house engineering, planning, and permitting support expertise allows us to provide you with your specific storage solution.
To receive storage solutions that optimize your unique requirements, fill in the contact form or call (800) 252-5955.