SCOPE
An automotive parts department was struggling to keep up with the growing demands of the dealership. Issues they needed to address included:
Storage of parts was not well organized, leaving repair technicians waiting on the parts department employees as they located the parts needed
Space was not well utilized and becoming an issue for both the employees and storage of parts
Turnaround time for car repairs was lagging due to the above, resulting in fewer car repairs per week and therefore less income
They decided the best way to solve this was to make more efficient use of their parts room.
SOLUTION
REB designed and installed storage solutions specific to the parts department's space and workflow needs:
(2) two custom stainless steel work surfaces with (9) nine shelving units. Both were field measured and designed to accommodate the space available and employees' work areas.
(6) six high density shelving units with built in drawers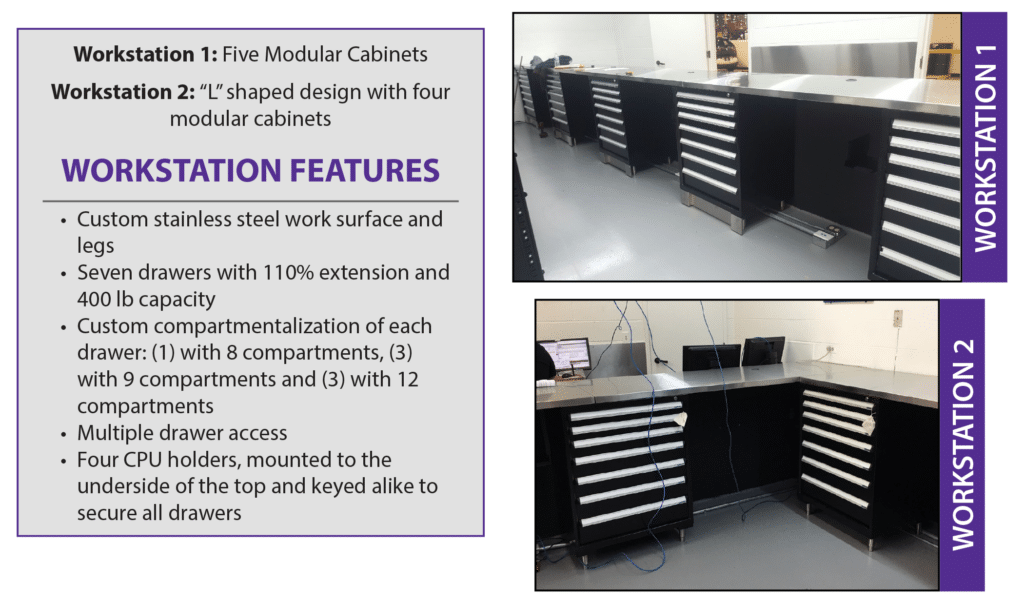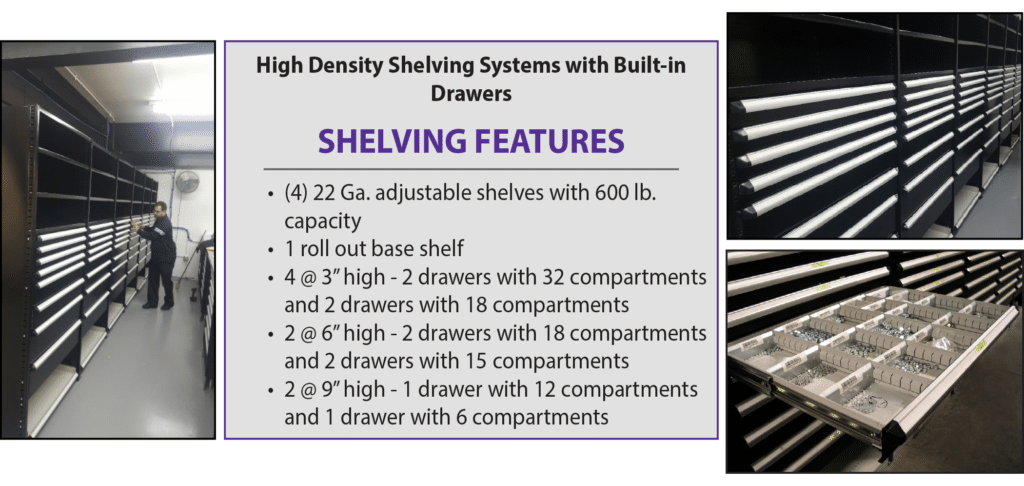 OUTCOME
The parts department employees are able to assist the mechanics with an immediate response for each part of the mechanic's needs to service the vehicles.
This in turn allows the dealership to service more cars per week, resulting in higher profits.
Because there was an immediate need for these storage solutions, REB's installation team accommodated the dealership's employees so they were able to continue their daily work schedule before it was 100% installed!
---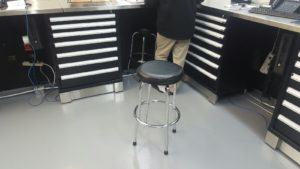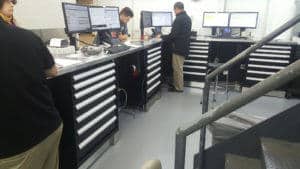 Do you have unique storage requirements that need to be met?
At REB Storage Systems International, we look at each project as unique. While many have similarities for which we are able to leverage our experience and knowledge, each client has unique needs that must be met.
REB has the flexibility to integrate products from multiple manufacturers based on the requirements of your rack system including pricing and lead time. This combined with in-house engineering, planning, and permitting support expertise allows us to provide you with your specific storage solution.
To receive storage solutions that optimize your unique requirements, fill in the contact form or call (800) 252-5955.