Location: Forest Park, IL
Services: Rack safety inspection
Products: Rack repair kits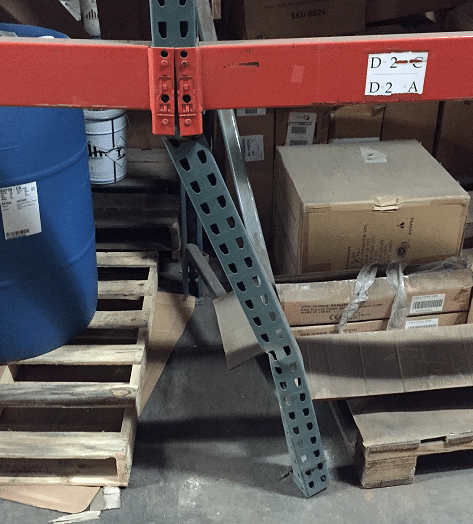 SOLUTION:
After reviewing, the company went ahead with the nine most urgent rack repairs, that included seven (7) single column rack repair kits and two (2) replacement frames. The two frames that were replaced were damaged beyond repair and could not support any reasonable load capacity without posing a danger of collapsing.
RACK REPAIR STEPS
1. Pallets on floor and first beam level were removed for the rack repair, all other levels were able to remain loaded.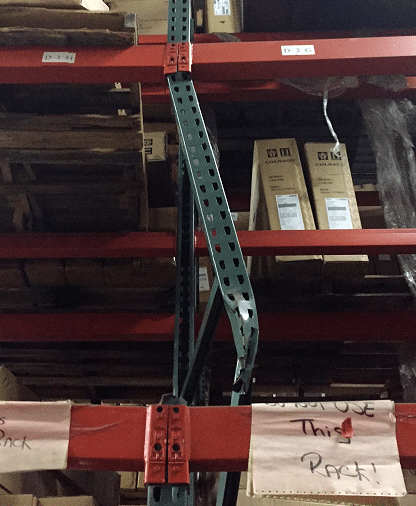 2. REB attached the rack-lifting jack, removed the anchors and removed the damaged portion of the upright.
3. The channel was inserted, clamped and bolted into place.
4. The rack-lifting jack is removed and the inventory is replaced.
RACK REPAIR KIT FEATURES
1. Best for very narrow aisles and rear post applications
2. Attach rack repair kit, remove anchors and remove damaged portion
3. Insert channel, clamp and bolt into place
4. Remove rack repair kit and replace inventory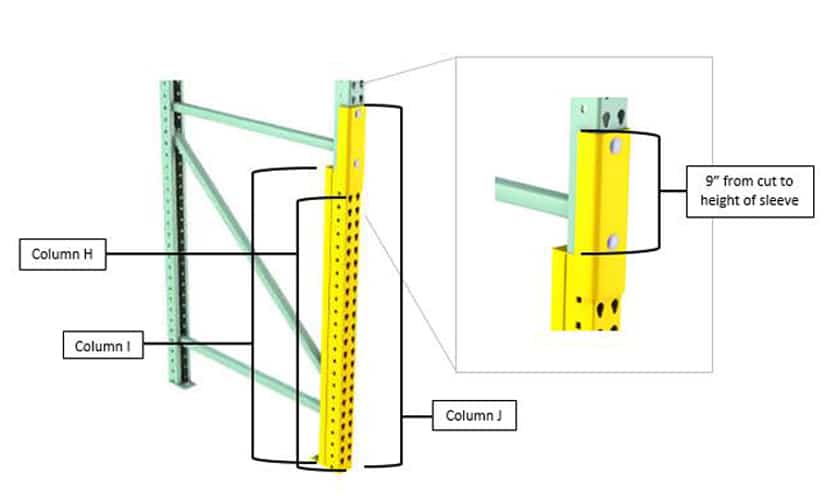 OUTCOME:
The once damaged rack that was repaired by REB now complies with all ANSI/RMI rack safety regulations, making daily operations safe.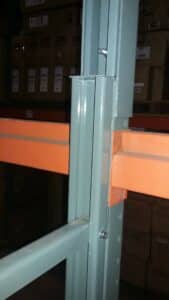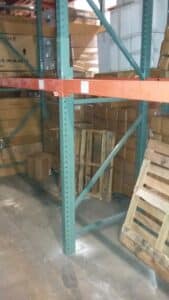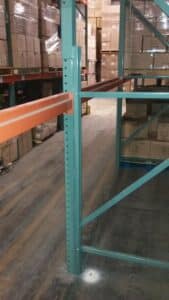 Are you in need of rack repair?
At REB Storage Systems International, we look at each project as unique. While many have similarities for which we are able to leverage our experience and knowledge, each client has unique needs that must be met.
If you have any indication that you're racking is impaired, it's time for a professional inspection. Fill in the contact form or call REB Storage Systems International at 800-252-5955 to schedule an appointment with one of our safety and repair specialists who can perform an inspection of your warehouse. You'll be provided with repair and ongoing protection recommendations. At your request, you'll receive a proposal and a corresponding scope drawing for these services.
To learn more about how to identify unsafe racking conditions, visit our rack safety inspections page.