PRISM International Awards Board Member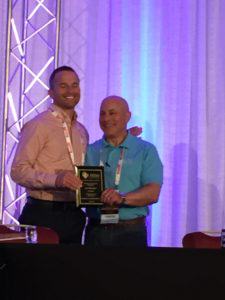 PRISM International (Professional Records & Information Services Management) is the not-for-profit trade association for the commercial information management industry. This industry is made up of outsourcing partners that provide their clients with physical and digital information protection, access, retention, storage, and disposal.
REB employee Joe Malerba has served on the PRISM International board for 3 years as the Vendor Liaison. At the PRISM International 2016 conference in Bonita Springs, FL, Joe was awarded for his service and dedication to the organization.