REB Storage Systems International's VP of Marketing, Jacqueline Terrell, was recently interviewed by The MHEDA Journal. In the article, which is featured in the First Quarter 2017 The MHEDA Journal, Jacqueline shares her experience and tools for success along with her role in MHEDA's Women in Industry Net Group.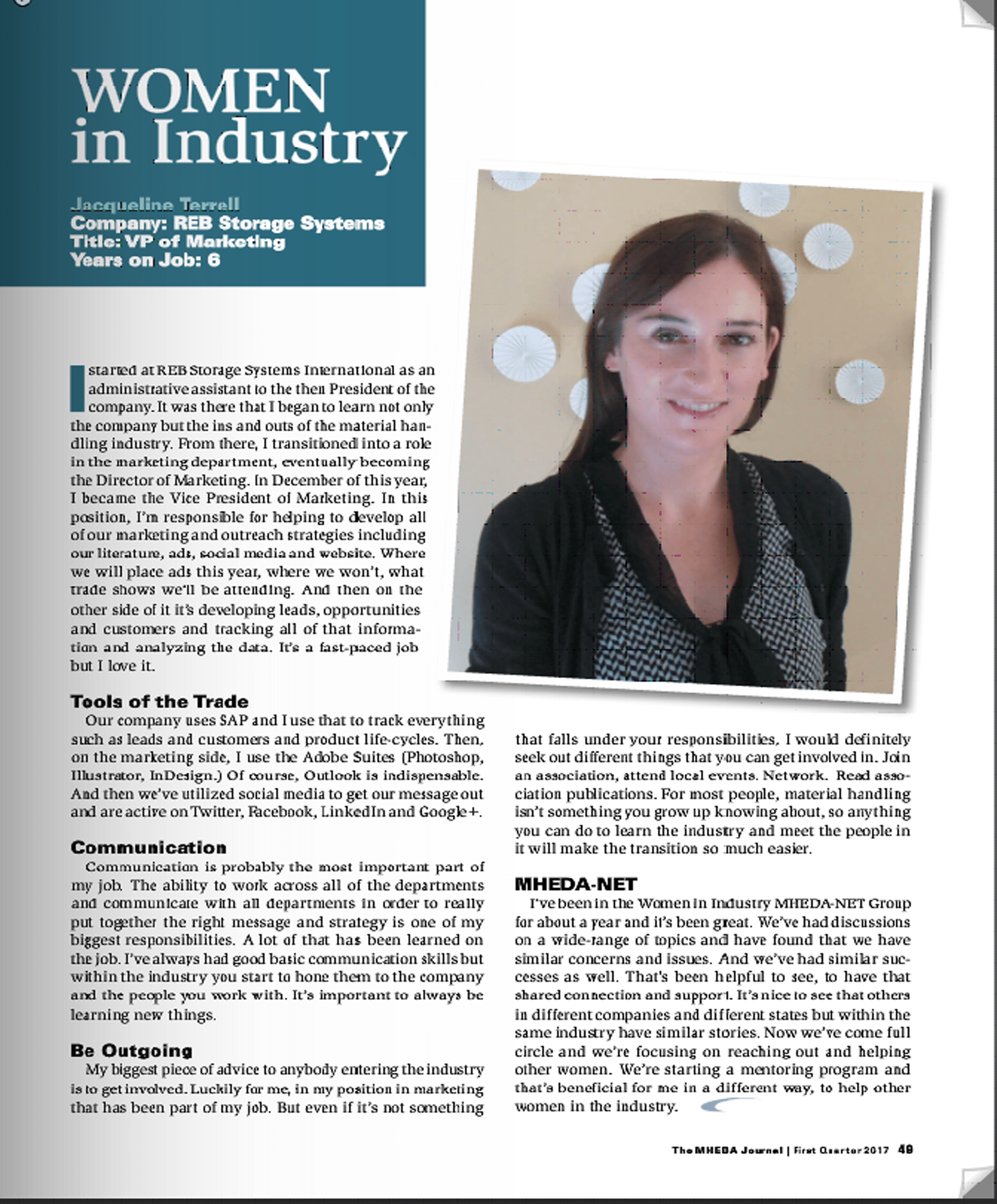 Jacqueline has been in the Women in Industry MHEDA-Net Group
for a year. Women In Industry Initiative's mission is to inspire and draw women to the material handling industry by offering resources and a network that fosters professional success while furthering the mission of MHEDA. The group is implementing a mentor program that will focus on reaching out and helping other women.
"We've had discussions on a wide-range of topics and have found that we have similar concerns and issues. And we've had similar successes as well. That's been helpful to see, to have that shared connection and support."
In addition to Jacqueline, Linda Orlando and Lori Pieszala also represent REB as members in MHEDA's Women in Industry.
Access the First Quarter 2017 MHEDA Journal here.
To learn more about what associations REB employees are a part of, visit our affiliations and associations page.