REB Storage Systems International was featured in the November/December 2017 Industrial Supply's article "Warehouse Solutions". Highlighted on page 38, this article discusses how racks and shelving options can increase your storage capacity.
The article showcases REB's rivet, wire and steel shelving options and the ideal applications of each.
Rivet shelving offers a variety of beam options to accommodate items ranging from small parts to heavier loads. It is ideal for small parts storage, backroom storage and archive storage.
Wire shelving is ideal for backroom storage of items that require more light and air circulation, such as food or electronics.
Industrial steel shelving is a durable option for backroom storage since it is highly customizable with options for small parts storage to multi-level picking operations. Units can be designed with basic shelves or include bins, drawers or dividers.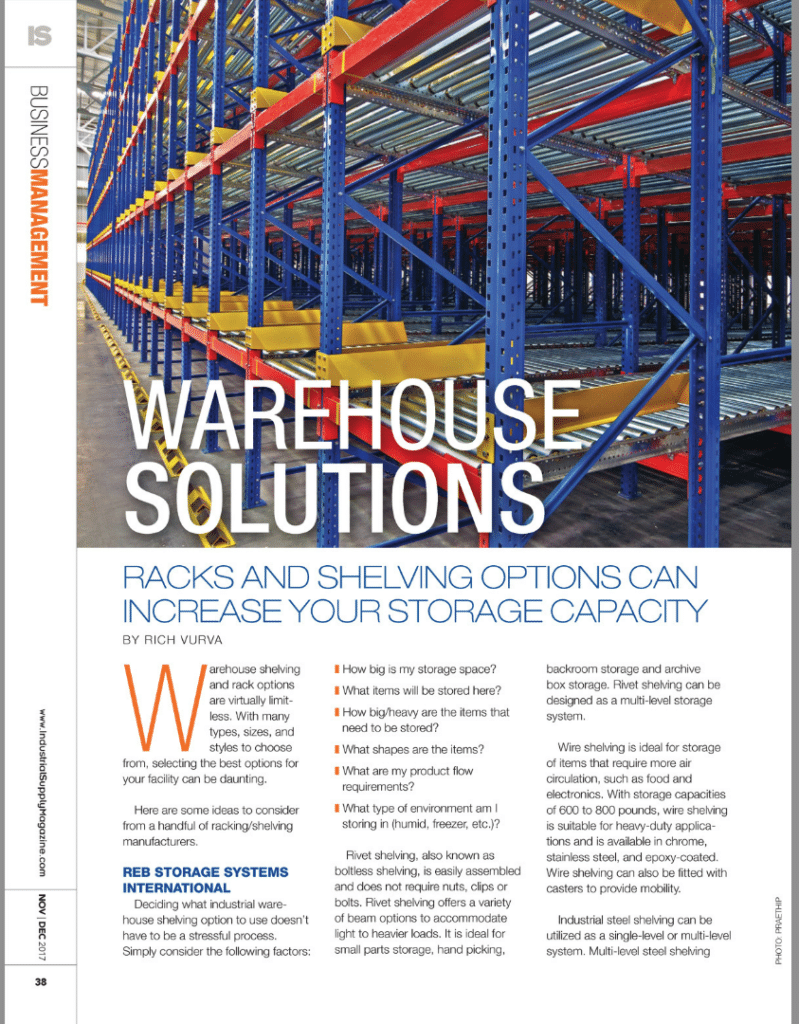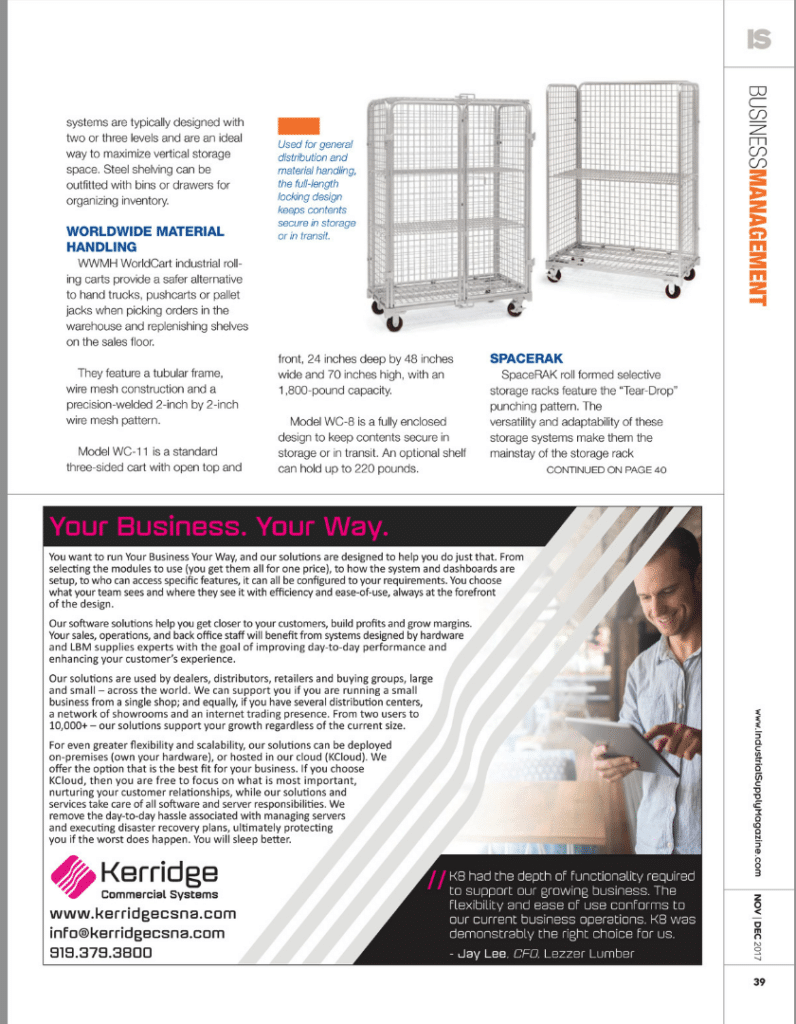 Read the full article here.
At REB Storage Systems International, we provide shelving and material handling products for a variety of storage applications. Our team will work with you to design a storage solution that utilizes your space and optimizes your operation.
To learn more or get help with a project, fill in the Request A Quote form or call (800) 252-5955. Whether your project is large or small, we have the expertise to ensure your next project is a success.