"A safe warehouse is an efficient warehouse. An unsafe warehouse is a liability."
The Warehousing Education and Research Council (WERC) Conference addresses top issues that concern warehousing and logistics professionals. One issue in this industry that is becoming more and more prominent is rack repair.
REB Storage System International's Joe Malerba participated in the Supplier Presentation Theater to educate conference attendees about the importance of rack safety.
Joe presented "Understanding Rack Safety and Repair" highlighting rack safety standards and inspection and protection practices that should be implemented in every warehouse.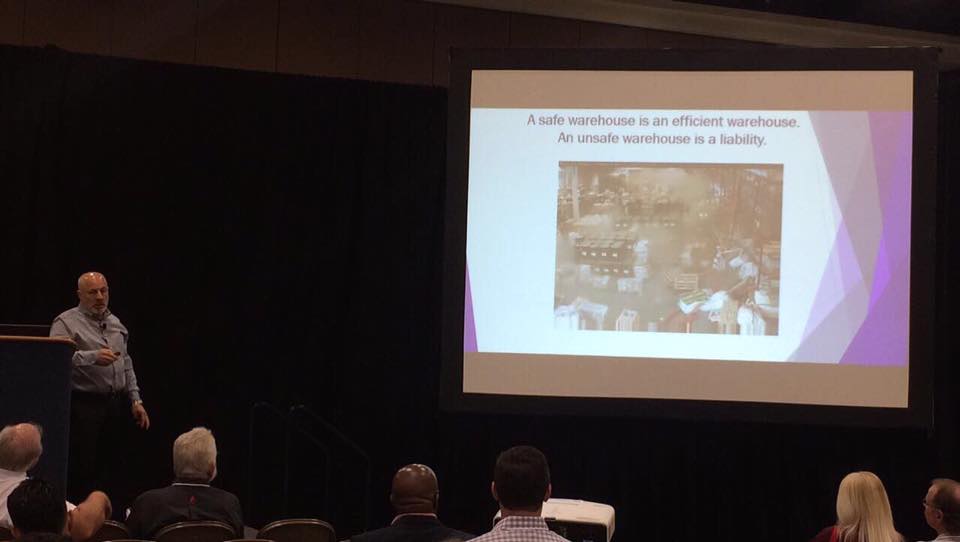 This presentation will be available in the coming weeks for reference.
If you have any indication that you're racking is impaired, it's time for a professional inspection. Fill in the contact form or call REB Storage Systems International at 800-252-5955 to schedule an appointment with one of our safety and repair specialists who can perform an inspection of your warehouse. You'll be provided with repair and ongoing protection recommendations. At your request, you'll receive a proposal and a corresponding scope drawing for these services.
To learn more about how to identify unsafe racking conditions, visit our rack safety inspections page.