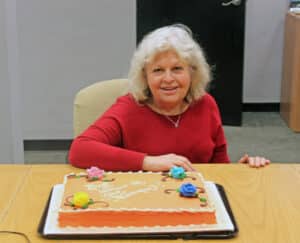 Susan Paulding has been REB's Inside Sales Representative for several years. She's proven to be a valuable asset to the company, utilizing her 20+ years of material handling, sales and customer service experience to help drive customer satisfaction.
After 56 years in business, REB is thankful for employees like Susan. Her hard work and dedication have helped pave the way for where REB is today as a thriving company.
Thank you and congratulations!