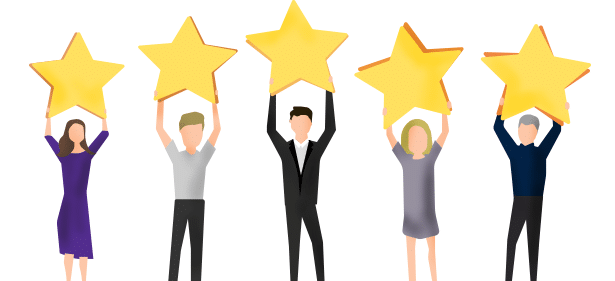 Your company reputation has a significant impact on your bottom line. It should come to no surprise that having a reputation for bad customer service is bad for business. A company with a strong reputation contributes to loyal customers with high satisfaction rates.
One way to gauge your company's reputation is through online reviews and testimonials. A BrightLocal study shows that nearly 90% of consumers read reviews online before making a purchasing decision. The study also shows how roughly 50% of people decided not to purchase from a company if they have bad online reviews. These statistics emphasize how important it is for your company to maintain a high level of customer service.
At REB, we've implemented processes to reach out to our active customers each month to ensure we are providing satisfactory services throughout each project. This allows us to remain open to customer feedback. As president of the company, I readily make myself available to any customer who has had a bad experience with us and what steps we can take to make sure we do better next time.
Another way to gauge your reputation is by retention and customer referrals. Customers who trust and believe in your company are more likely to become repeat customers and refer you to others. This starts with your team. When your team is motivated and engaged, they will be more inclined to develop customer relationships which establish trust.
At REB, customer relationships are paramount. Many of our customers have been with us for 25+ years, and in that time have become friends over customers. This is an important part of REB's culture. I have made so many friends throughout my career at REB, and hold these relationships highly.
– Lori L. Palmer, President, REB Storage Systems International