As a systems integrator, REB provides project management services enabling us to manage your project from conception to completion, including designing the layout, sourcing materials, permitting support services and installation for storage solutions that can optimize your operation.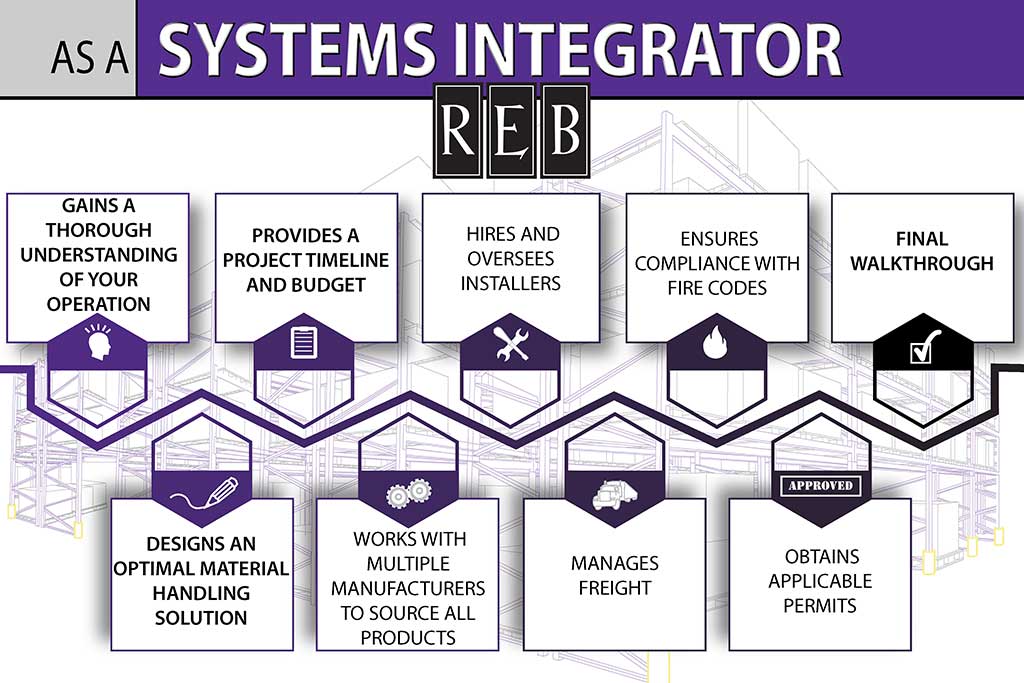 At REB Storage Systems International, we look at each project as unique. While many have similarities for which we are able to leverage our experience and knowledge, each client has unique needs that must be met.
To receive storage solutions that optimize your unique requirements, fill in the contact form or call (800) 252-5955.