A pick module utilizes various rack elements integrated with a variety of other material handling solutions to move product efficiently while saving valuable warehouse floor space. Pick modules are ideal for high-volume, high-throughput operations.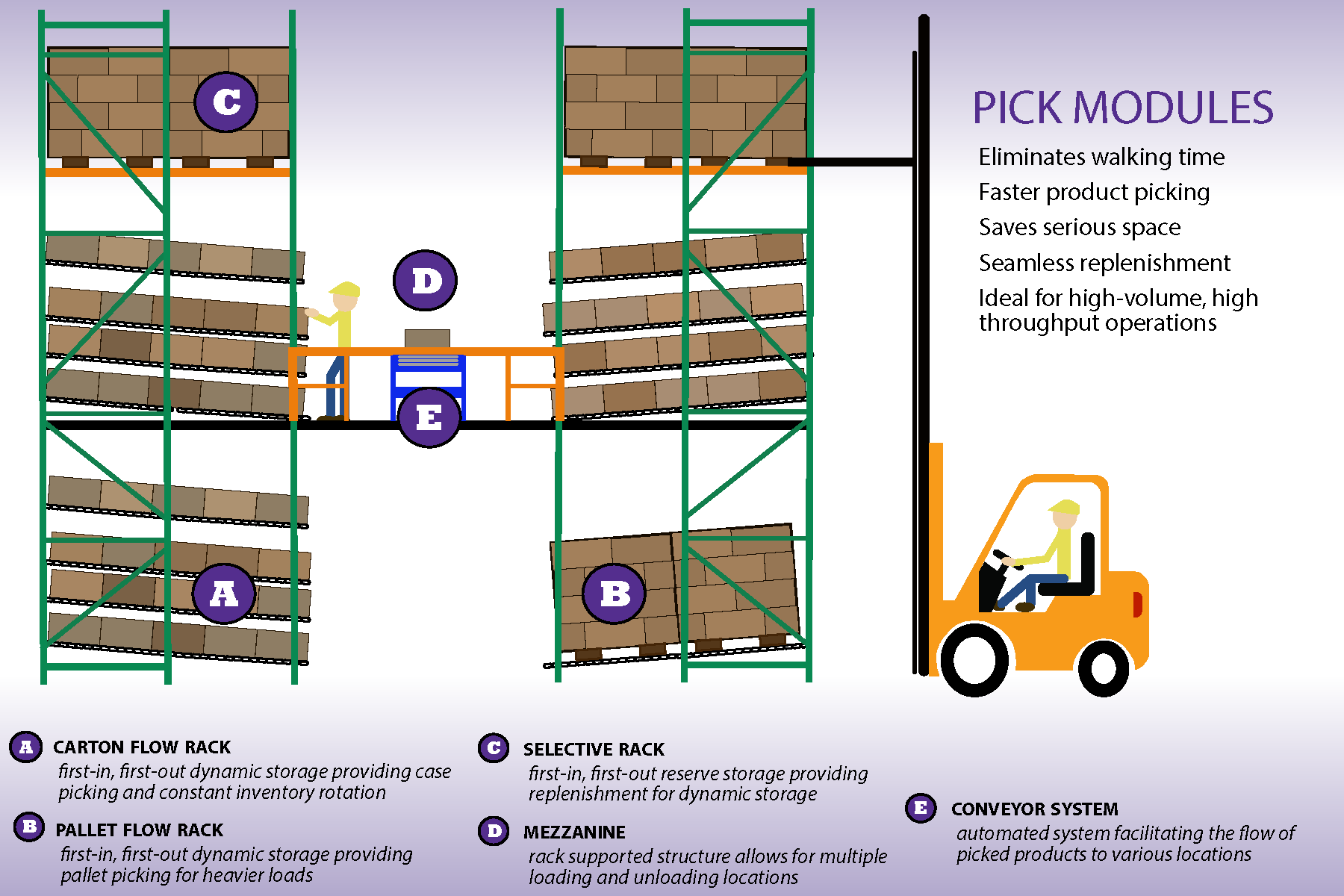 This pick module includes carton flow rack, pallet flow rack, selective rack, a mezzanine and a conveyor system. The carton flow and pallet flow racking systems are dynamic first-in, first-out storage.
The second level incorporates a mezzanine and conveyor system. The mezzanine allows for second level carton flow picking which provides more density. The conveyor system allows for products to be picked on the second level then transported to the first level for staging and/or shipping.
The third level shows selective rack acting as reserve storage. Once items become low in the picking areas, the items being stored on the selective rack levels will be moved to replenish the stock to provide seamless order fulfillment.
Engineered designs can include push back rack, pallet flow rack, carton flow rack, selective rack, mezzanines, conveyors, and other material handling products to produce the optimal layout and flow process for your operation.