Distribution centers and warehouses have been using pick to voice technology for almost 30 years, though it's still a little known picking option. Also known as voice-directed picking, this man-to-goods picking system is increasing in popularity, thanks to improved technology and the steady decrease of software costs.
Traditionally, warehouse operators used a pen and paper or a handheld device with barcode scanning capabilities in order to pick or replenish stock. This limits the worker to using only one hand at a time, and requires them to shift their eyes between the product and their list, thus disrupting their workflow. With voice-directed picking, workers have two free hands and uninterrupted eyesight, and therefore can maintain an efficient, effortless workflow.
Voice directed picking can be implemented in a warehouse or distribution center with a relatively short learning curve, which is favorable to businesses with temporary or seasonal workers, especially during holidays.
HOW IT WORKS
With voice-directed picking, workers wear a headset that is connected to a small, wearable computer, or wirelessly to a main host computer. To get set up with the computer, the worker spends a short amount of time speaking into the headset; this allows the computer to become used to their voice tones and speech patterns. Once the computer is familiar with the worker's voice, work can begin!
Through the headset, workers are given instructions on a variety of tasks, including picking, receiving, replenishment, and shipping. The workers confirm the given task with a pre-defined list of commands, or by providing confirmation codes on products, barcodes, or checkpoints throughout the warehouse or distribution center.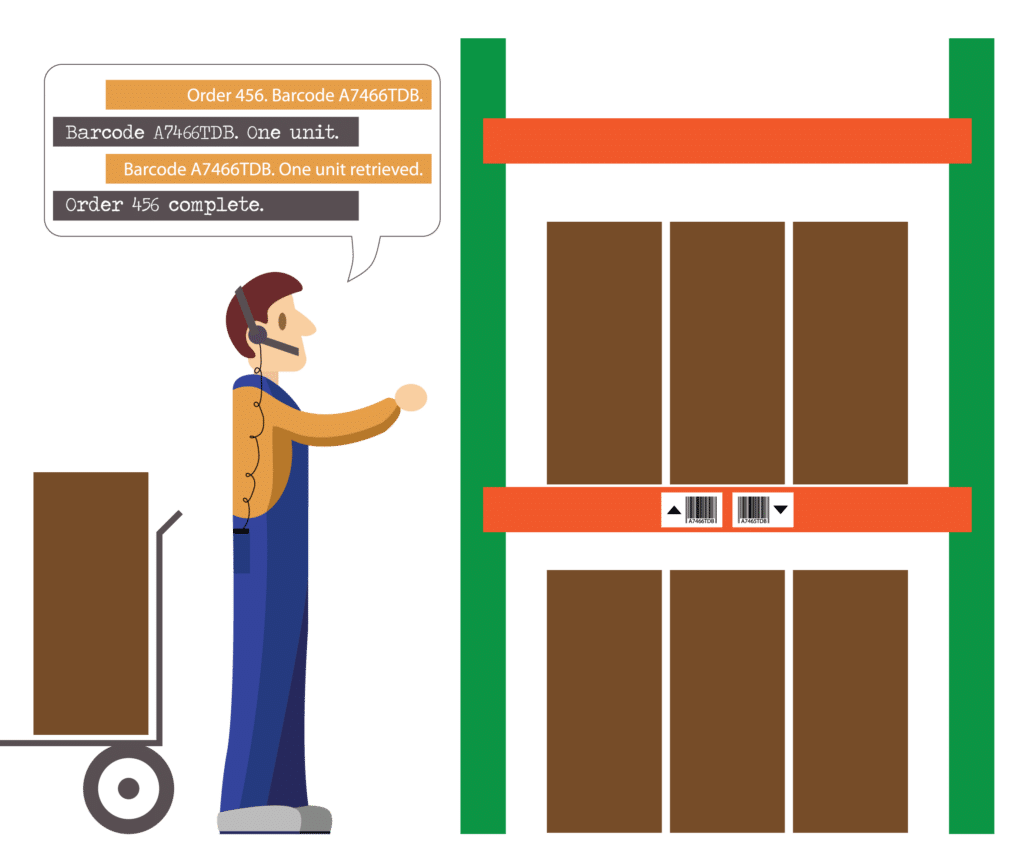 CONCLUSION
Voice directed picking can be integrated into workflow patterns or routes, so that a larger number of small orders can be picked in a more efficient manner. This has the ability to improve warehouse productivity, reduce employee fatigue, and reduce picking errors.
---
About REB Storage Systems International
REB Storage Systems International was incorporated in 1962. REB specializes in the design, engineering, sales, and installation of storage systems and material handling products for warehouses, distribution centers, manufacturing facilities, records storage environments and other companies with storage needs.
To find out more about how REB can help you on your next project, visit our About REB page.