Storage and Material Handling Solutions for Manufacturing Companies
Manufacturing facilities often have a lot of moving parts and numerous areas that work together to fabricate and assemble items and get them shipped to distributors or end users. Because of this, it's important that every area of the manufacturing facility is operating at peak performance.
That's why we've put together this page that contains all resources relevant to you, a manufacturing company. Consider this your one-stop for answers to all your material handling and storage questions.
If you don't find the exact answer you're looking for, or have questions regarding specific content you read, fill out the contact form or give us a call at 800-252-5955. One of our material handling specialists will be happy to help you.
More About REB's Solutions for Manufacturing Companies
REB Storage Systems is considered in the material handling industry as an integrator, meaning we manage your project from conception to completion. First, we present you with various storage solutions to advance the efficiency of your warehouse. Once this is finalized, we make it all come together by arranging all deliveries, providing a professional installation, and conducting a final walk through with your team and, if required, the Village Inspector.
REB furnishes, delivers, and installs material handling and storage systems nationwide. We focus on meeting our customer's satisfaction. Whether it involves submitting permits to the village, presenting structural analysis to secure a certificate of occupancy, or working with the Village/Fire Department, REB has the capabilities and experience.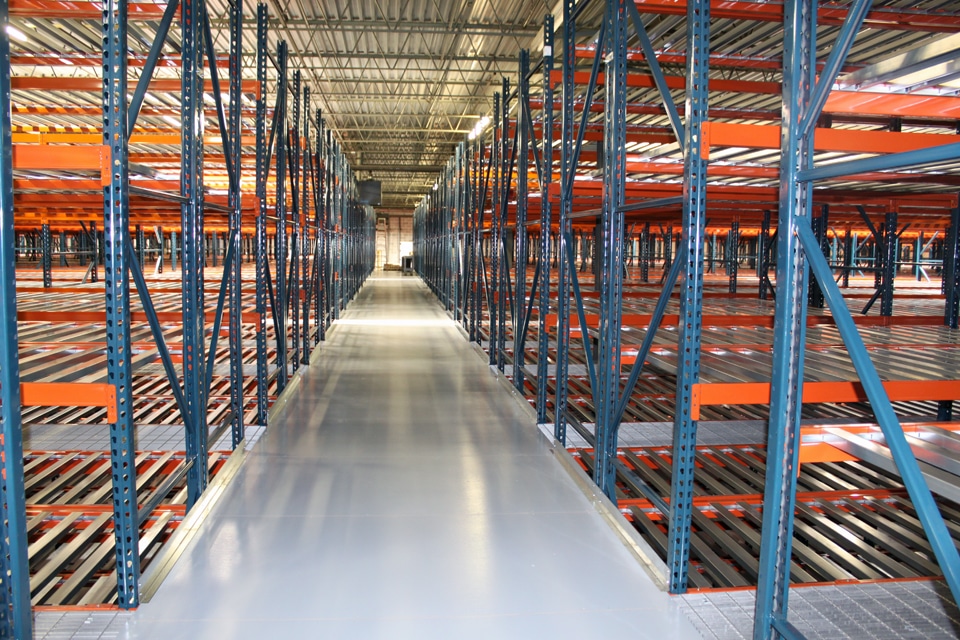 As a business grows, additional space is needed to accommodate this expansion. Unfortunately, adding on to a building or moving to a new building is often an expensive investment that can halt operations for an extended period. One way to add space to your building while avoiding an addition is a rack supported mezzanine system, also known as a mezzanine racking system. They are a cost-effective solution that add additional capacity to a warehouse or distribution center by utilizing vertical space.