Welcome to the REB Blog
Choose a category from below to view a specific section of the blog.
All
Articles & White Papers
Case Studies
Company Updates
Videos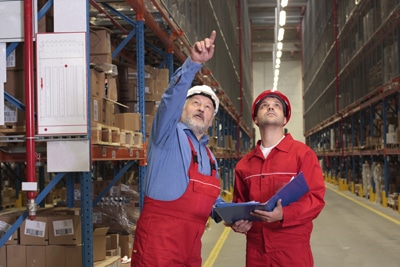 Keeping your warehouse operating safely and at peak efficiency begins with routine inspection and maintenance. International Building codes (IBC) and occupancy permits increasingly include ANSI/RMI (American National Standards Institute / Rack Manufacturers Institute) standards. Ask yourself, what standards are in place after a warehouse is put in operation or what about retrofitted warehouses? Rack uprights are bumped and pushed by material handling equipment, beam elevations or pallet loads are readjusted to fit loaded pallets, and components are modified or aisles narrowed to accommodate inventory. All of that happens as a matter of running a warehouse, but what doesn't always happen is regularly inspecting pallet rack systems.