Industry: eCommerce
Products: Selective Rack, Wire Decking
Services: Design, Engineering, Installation, Project Management
Location: Chicago, IL
Scope: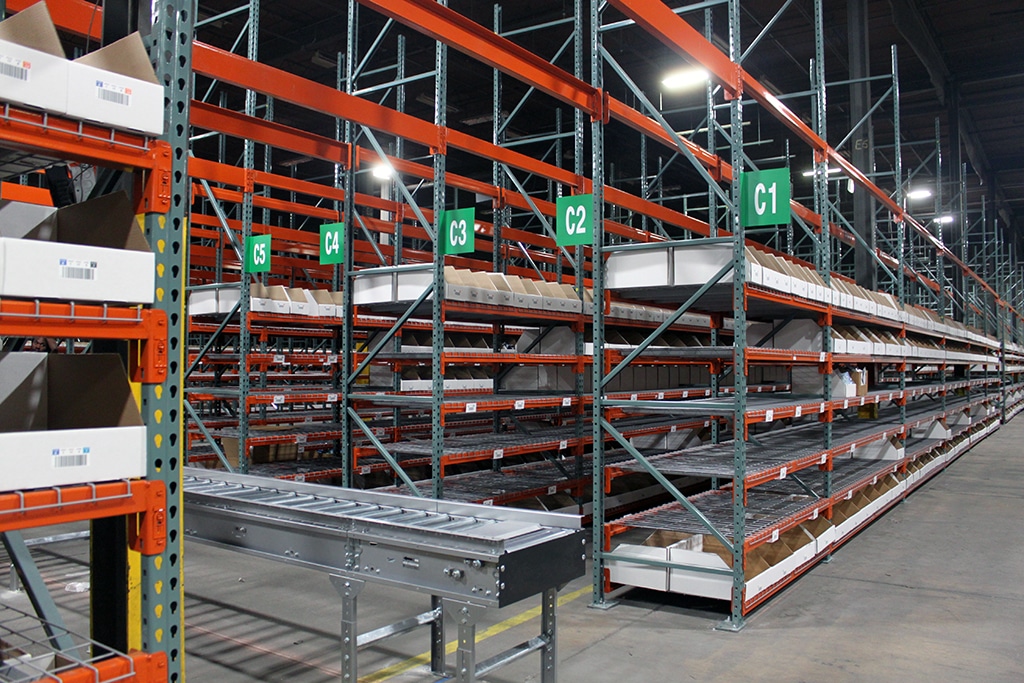 A rapidly growing eCommerce company needed to expand their operations into a bigger facility to accommodate for their current and future growth. In addition to expanding, the company also required a system that enabled them to expedite their piece-picking order fulfillment process.
Solution:
REB analyzed the company's current order fulfillment process and proposed a design that consisted of selective pallet rack utilized in a pick module application.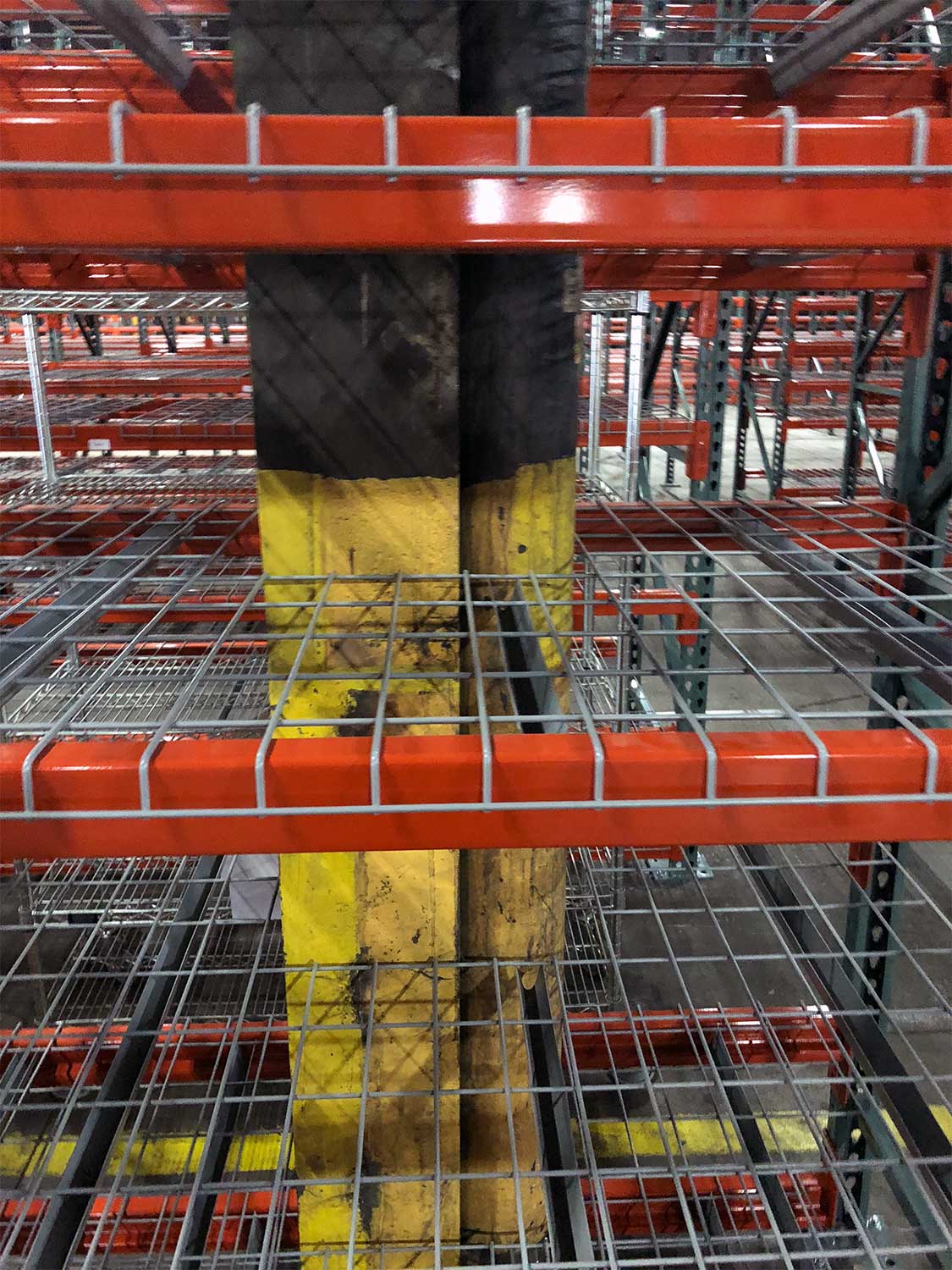 REB suggested 36" deep uprights instead of back-to-back 18" bays to eliminate the need of a flue, providing more density.
This also gives them the ability to move cartons when needed and allows piece-picking out of cartons from both sides. The layout also features a 120" wide main aisle which gives them the flexibility of adding a conveyor on the ground level.
Wire decking was incorporated on all shelf beam levels to keep shelf decking over 50% open. This feature allows the system to comply with all fire code requirements now and as the system grows. The wire decking was also cut to fit around building
obstructions, like columns, to provide added density.
Because the company is on trend to continue to grow, they required the new system include an option for future vertical expansion by adding a catwalk level. 
The catwalk level would be similar to the ground level by incorporating a wide main aisle for an additional conveyor and (6) six beam levels for high selective piece-picking.
Outcome: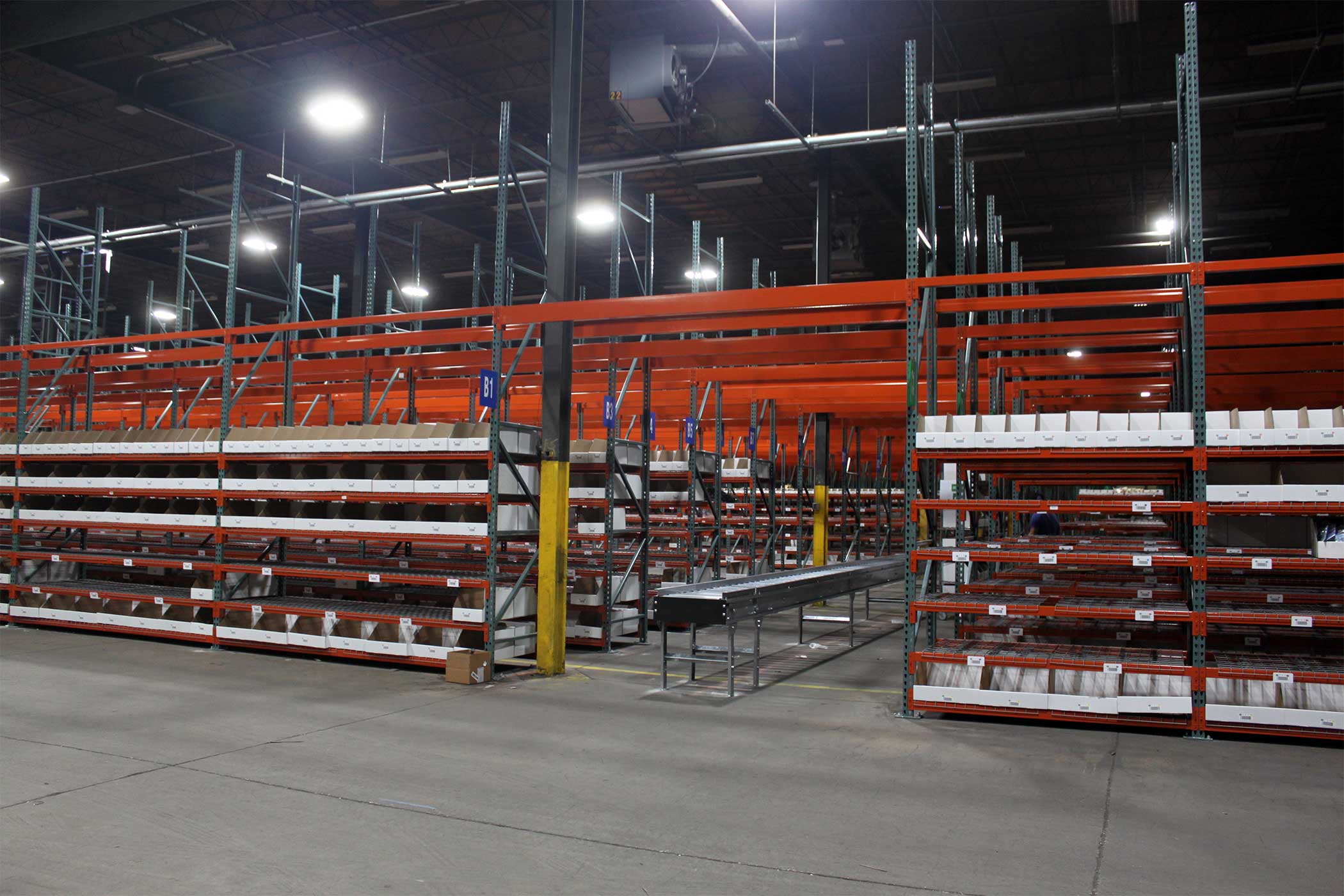 The pick module enables the company to quickly and accurately piece-pick orders. The use of 36" bays significantly reduces the material costs while maintaining the high selectivity of accessing SKUs from each side.
The design allows the system to accommodate a future catwalk which gives the company the ability to expand with minimal interruptions to their current operation.
Let's Connect!
Fill out the 'Submit Your Inquiry' Form to get in touch with our industry experts, who can help answer any questions you may have regarding storage systems and how to implement them to best fit your operational requirements.