Services Provided:

Design & Engineering, Project Management, Relocation, Installation

 

Products Provided:

Selective Rack, Wire Decking

 

Location:

Schaumburg, IL

 
---
Concern: Requiring a Larger Racking System on a Budget
A packaging supplier needed to expand their Chicagoland storage and distribution operation. This required them to move from their existing facility to a larger one. This expansion included the need for a larger material handling system. However, the company could not afford to purchase all new racking for this larger system.  
Solution: Relocation of Exiting Rack System
REB evaluated the company's existing selective rack system to verify which racking items were usable. REB determined that the majority of their beams, frames, row spacers, and wire decking were able to be integrated into their new, larger selective rack system. By incorporating this used material into the design of the new system, the company was provided considerable cost savings.  
This project consisted of two phases. In the first phase, REB installed all new selective rack. This section provides 12,228 pallet positions. It includes 1,473 standard rack bays and 74 tunnel bays.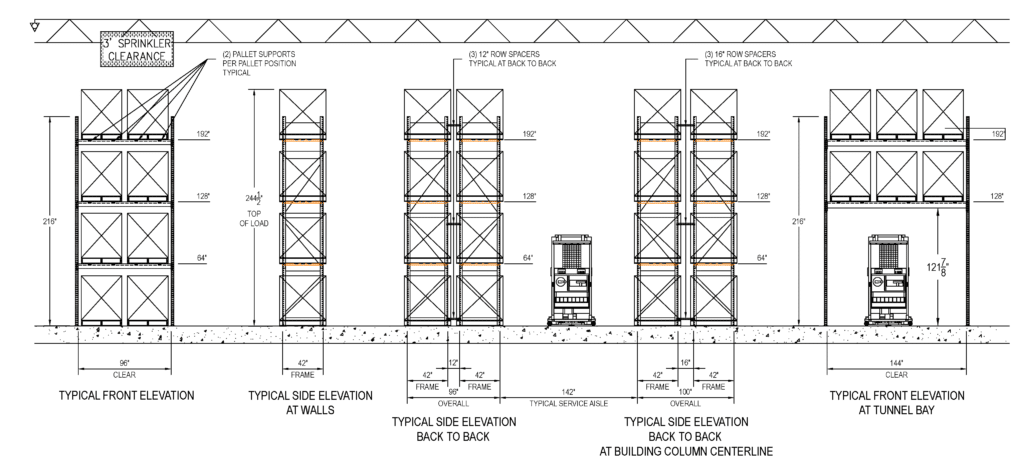 In phase two, REB dismantled and transported the company's existing selective rack to their new location, where it was then reinstalled to complete their new storage system. This material provided 7,260 additional pallet positions. 

Outcome: A Larger Selective Rack System Within Budget
The company's operation is now expanded, allowing them to store larger quantities as well as expedite their picking and shipping processes. This expansion was less costly due to the integration of the company's existing materials into their new material handling system.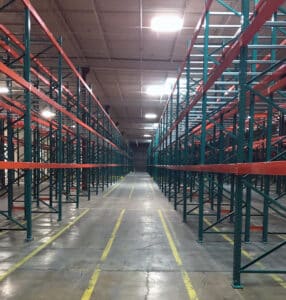 ---
Contact REB for Your Rack System Relocation Requirement
At REB Storage Systems International, we look at each project as unique. While many have similarities for which we can leverage our experience and knowledge, each client has unique needs that must be met. 
REB has the flexibility to integrate products from multiple manufacturers based on the requirements of your rack system including pricing and lead time. This combined with in-house engineering, planning, and permitting support expertise allows us to provide you with your specific storage solution. 
We'd appreciate the opportunity to help you further, whether that be more information or a quote. Filll out the contact form on this page or call us at (800) 252-5955 to get in touch with a REB representative.