Rack System Relocation – A Case Study
Location: Schaumburg, IL
Services: Engineering, Design, Installation, Relocation, Permitting Support
Products: Selective Rack, Wire Decking
---
SCOPE
A packaging supplier needed to expand their Chicagoland storage and distribution operation, which required them to move from their existing facility to a larger one. They needed a storage solution that optimized the space at this new location.
SOLUTION
REB reviewed the company's inventory to be stored as well as their existing racking system. To save the company money, REB provided a design with selective rack and wire decking that incorporated both new material as well as material from their existing racking system.
This project consisted of two phases.
Phase One
REB provided and installed all new selective rack. The system was created to allow for 12,228 pallet positions and included (1,473) 42" x 96" standard bays; (74) 42" x 144" tunnel bays.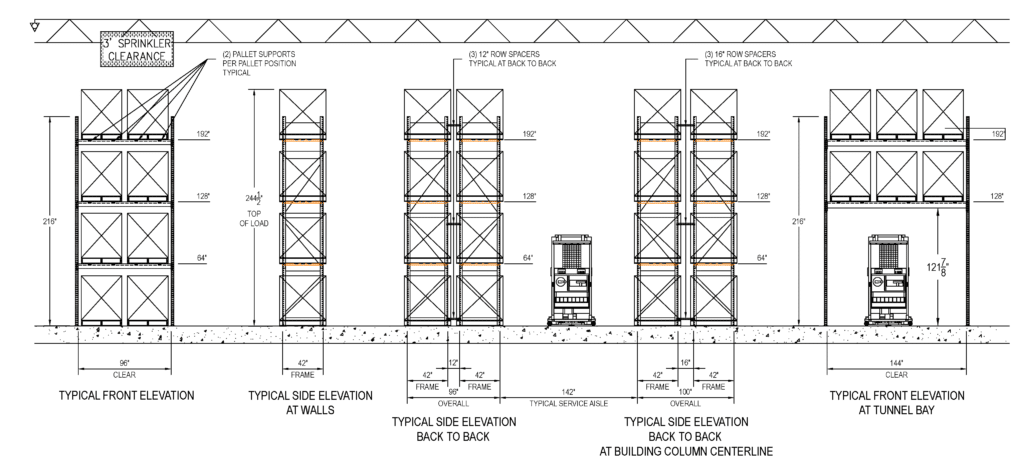 Phase Two
REB completed the dismantle and removal of selective racking at the company's secondary location. This includes approximately 7,260 pallet positions (919 bays), of which 60% was used to complete the racking system at the new location. This material includes beams, frames, row spacers and wire decking.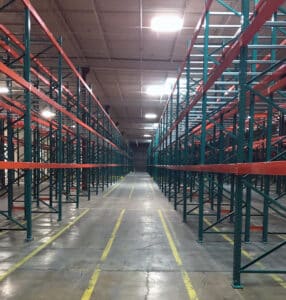 OUTCOME
The company's operation is now expanded, allowing them to store larger quantities as well as expedite their picking and shipping processes. This expansion was less costly due to the integration of existing materials into their new storage system.
---
Do you have unique storage requirements that need to be met?
At REB Storage Systems International, we look at each project as unique. While many have similarities for which we are able to leverage our experience and knowledge, each client has unique needs that must be met.
REB has the flexibility to integrate products from multiple manufacturers based on the requirements of your rack system including pricing and lead time. This combined with in-house engineering, planning, and permitting support expertise allows us to provide you with your specific storage solution.
To receive storage solutions that optimize your unique requirements, fill in the contact form or call (800) 252-5955.
Share this post:
Blog Topics By Category
Brian Dubin
All Products Automotive, Inc.
"We have been a customer for over 15 years. REB offers a good selection of products at great prices. They are an excellent source of materials along with suggestions and information on a variety of storage issues."
Bruce Moulton
Harrington Industrial Plastics
"REB is by far my favorite vendor, the customer service and dedication to making sure every order is complete and on time. Fantastic communication, and an absolute pleasure to work with."
Gary Rothschild
Epko Industries
"First time customer and REB provided excellent service and competitive pricing. Would use them again."