On The Green With Roger Sandstrom
This past week, REB employees, Don Nolimal and Bill Welton accompanied Roger Sandstrom for a day on the golf course. For those who do not know, Roger is one of REB's founders and is the "R" in REB. In fact, REB stands for each of the founder's names: Roger, Edward, Bill. REB's current CEO, Tom Lesko, is the son of founder, Edward Lesko.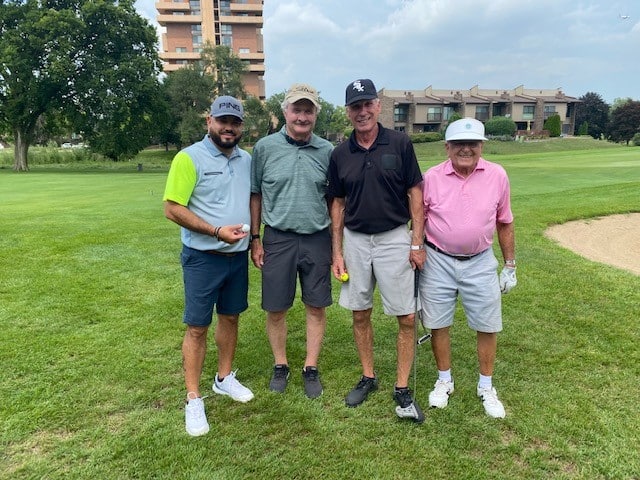 Let's Connect!
REB has been providing material handling systems to the warehousing and distribution industry since 1962. We understand that not all products fit the typical racking options. Our team of engineers specializes in evaluating SKUs and designing a storage system based on them, giving you a system that uses every available inch of available storage space.
Fill out the 'Submit Your Inquiry' form to get in touch with one of our industry experts who can answer any questions you may have or help you assess your current or future operation requirements.