Distribution centers store a variety of SKUs that vary in size, shape, and weight. While a standard pallet rack configuration isn't always the best solution to store these products, it is commonly settled upon.
Why a Standard Pallet Rack Configuration Isn't Always the Best Solution
Bays within a rack system generally have the beams at the same height throughout, also referred to as a 'standard bay configuration'. People don't often think of moving the beams to accommodate products within their system. They figure it fits, so that's fine. But so often this is an inefficient approach, causing you to lose valuable storage space and can make picking products harder for employees.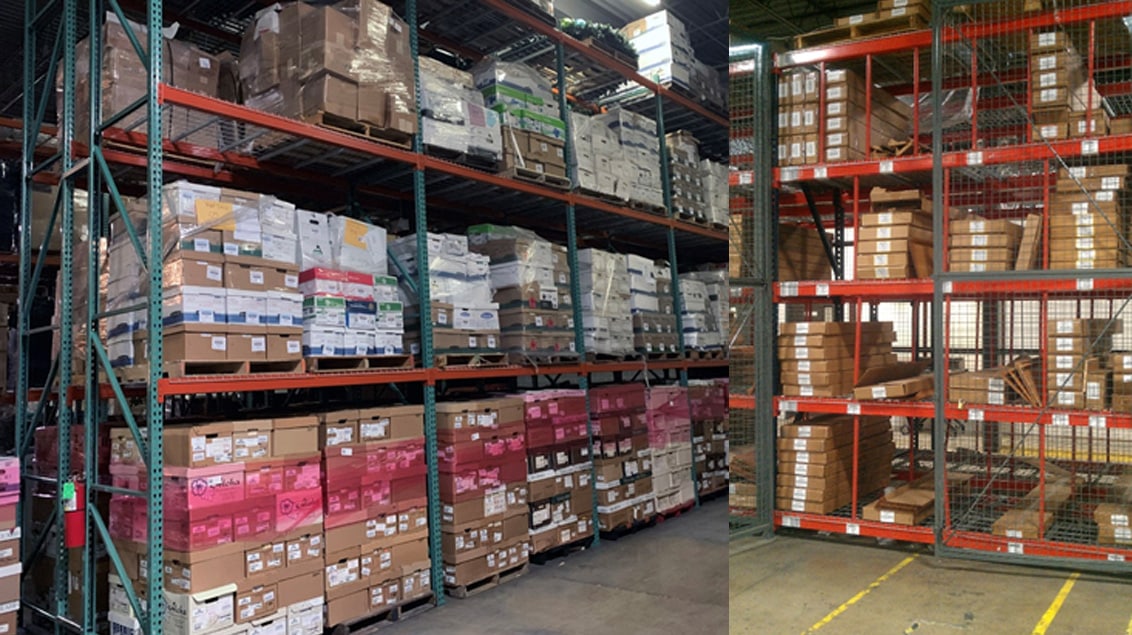 Non-Standard Pallet Rack Configurations to Maximize Space
Non-standard rack configurations provide maximum storage for those products that don't fit the standard pallet measurements. Non-standard pallet rack configurations involve evaluating each SKU and designing each bay of rack to accommodate it, as opposed to the other way around.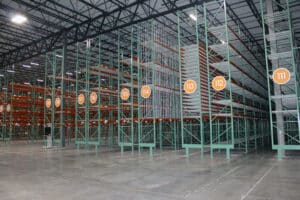 This process can take more time during the design stage but is well worth it as it can dramatically increase storage density and selectivity.
As you can see in this photo, many different bay configurations can be incorporated into one storage system. Here are some of these unique solutions closeup:
This configuration was designed to store items such as plastic sheets or sheet metal. Incorporating tight beam profiles will increase storage density for heavier items that need to be stored flat. The tight beam rows within each bay maintain higher density while still providing high selectivity and accessibility of each product.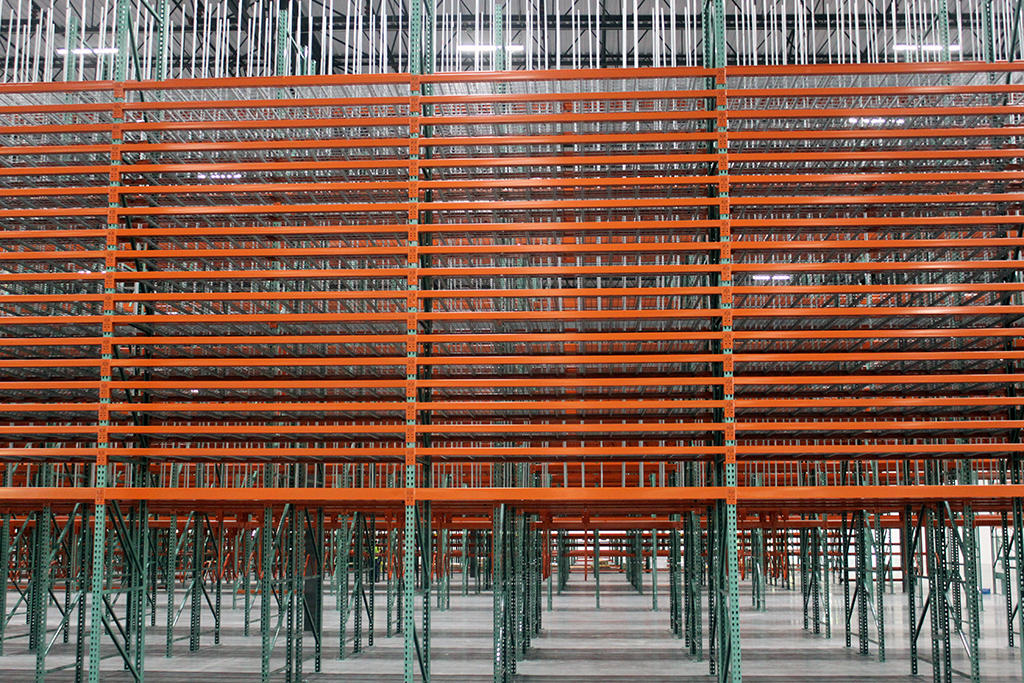 To accommodate for storage of long, thin and light items, such as plastic sheets, tall bays can be configured with horizontal rods of electrical conduit. The rods act as barriers and allow the plastic sheets to be stored vertically. This provides increased storage density compared to storing the items flat.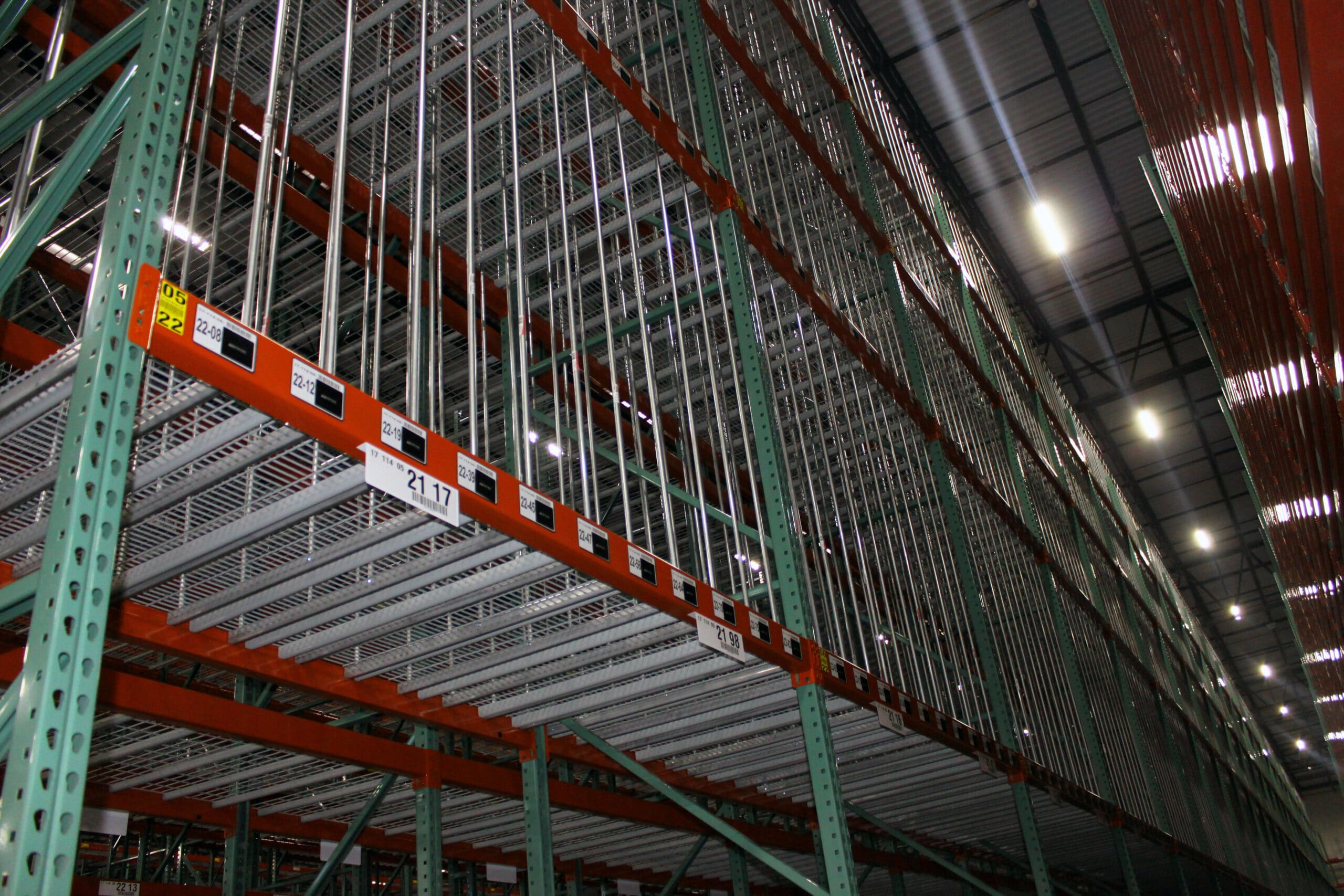 Items that are tall, bulky or otherwise can't fit in a normal bay most likely result in being stored on the ground level. Barriers are designed to help prevent these items from rubbing up against each other. These barriers also allow products to be vertically stored to provide for more accessibility.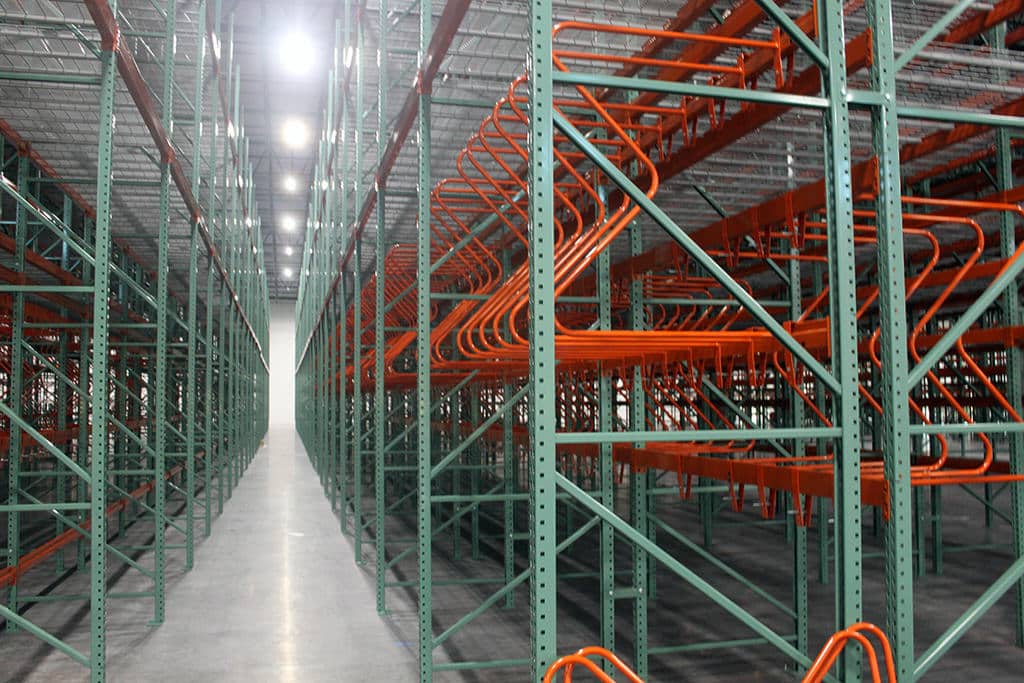 Other Unique Storage Ideas for Non-Standard Products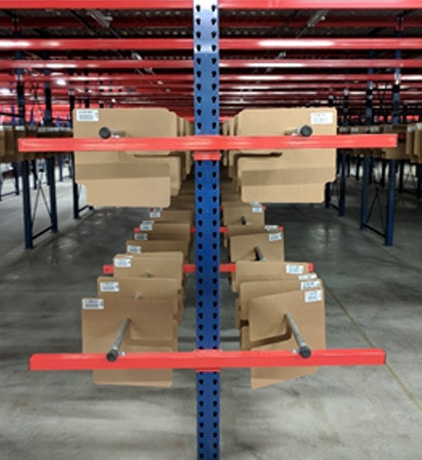 Some products require even further thinking outside the box to be stored optimally. A qualified material handling engineer can assess this and develop a customized solution.
Below are some examples of such scenarios. If none of these examples are specific to your situation, don't fret. There is an optimal solution for your products. Fill in the contact form and a REB material handling specialist will help you.
Cantilever systems have the capability of being outfitted for retail and apparel storage applications. By flipping the columns to face down-aisle and adding wire decking or garment hangers, cantilever systems can provide continuous aisle warehouse clothing storage without any beams or uprights in the way. This unique solution keeps merchandise neat and orderly while maintaining high selectivity and accessibility of products.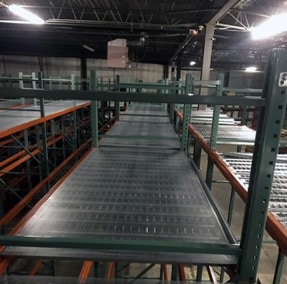 Products with wheels or casters are usually stored on the ground or horizontally to avoid them from rolling off the racking into the flue space. A solution is to use punch decking on selective rack which provides a flat surface to roll the product on. The punch deck can be turned up at the rear to prevent products from rolling off the racking.
If you are reaching storage capacity of your current system, implementing SpeedCell can provide more pick facings and greater SKU density without having to reconfigure your layout. The suspended design of SpeedCell allows you to utilize your existing selective rack or wide-span rack systems to create higher density. SpeedCell columns hang from a galvanized steel track system that provides high selectivity and access to rear columns. The standard 144″ bay of rack can be outfitted with up to three (3) columns deep and twelve (12) columns wide.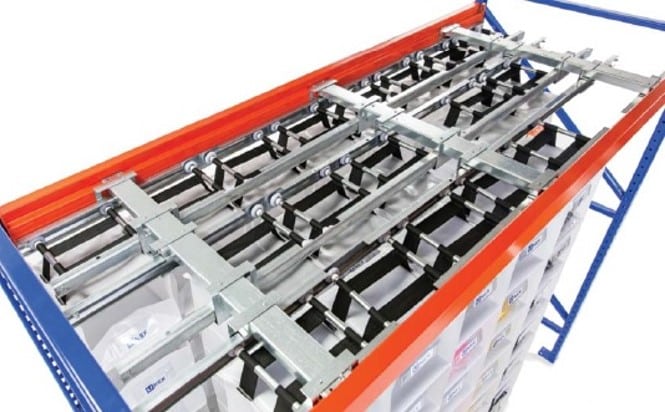 Get More Information
This article explains several ways you can maximize storage density for products that are otherwise challenging to store. Read this case study on how one company was able to use non-standard pallet rack configurations within their new material handling system to store their high variety of SKUs.
Connect With Us
REB has been providing material handling systems to the warehousing and distribution industry since 1962. We understand that not all products fit the typical racking options. Our team of engineers specializes in evaluating SKUs and designing a storage system based on them, giving you a system that uses every available inch of available storage space.
Fill out the 'Submit Your Inquiry' form to get in touch with one of our industry experts who can answer any questions you may have or help you assess your current or future operation requirements.