The emergence of eCommerce and 3PL industries has transformed the warehousing landscape from being a simple storage space into a fully functioning operational facility. Warehouses are not only used for storage these days, but also services like assembly, packaging, shipping, and customer pick-up. This shift creates a need for more efficient operations to meet the growing industry demands.
In this article, we'll look at three warehouse automation trends on how they have disrupted the warehousing industry we once knew and how they will affect the future of your operation.
The Rise of Warehouse Automation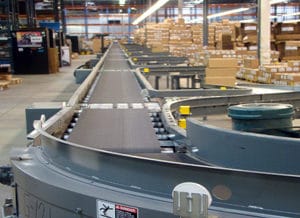 Automation has become essential for warehouse operations because it reduces labor and increases efficiency. Facilities can benefit from implementing automation to eliminate travel times from picking and staging areas and increase picking productivity.
Over the years, automation has transformed the industry. Automation options like conveyors were developed to aid in transporting and sorting inventory from one point to the next, cutting down material handling costs significantly.
More recently, picking systems and semi-automated runners have been introduced to increase picking rates and reduce picking errors. These automation options also can increase your storage capacity. By removing the need for manual product retrieval, you can decrease aisle width or make storage lanes deeper to accommodate more density.
If you are considering automation for your facility, you'll want to read our article on implementing warehouse automation. It examines what factors you need to consider and what automation options are ideal.
Database Efficiency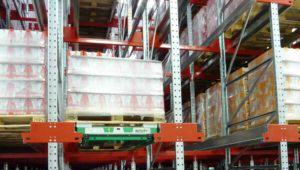 Warehouse management software (WMS) has been around for some time, but these platforms continue to develop to incorporate more capabilities for more efficient data management and picking. The first WMS were computer programs that provided storage and location functions. They have since morphed into a fundamental element for any warehouse environment because it stores all your information digitally and automates data and inventory management processes.
Warehouse management software optimizes repetitive warehousing tasks by directing receiving, putaway, picking, packing, and shipping processes. This capability increases space utilization and cuts down on travel times to and from product locations. WMS also provides more accurate data input and output along with the ability to integrate with scanning and accounting systems for seamless inventory control.
Technology Advancements
Much like the rise in warehouse automation, technology within the warehousing industry is growing at an exponential rate. Robotics and drones are being designed to tackle a myriad of tasks and processes and make them faster and more efficient.
In goods-to-man picking systems, robots controlled by software deliver the product to a picking station or directly to the picker. This order fulfillment method requires a smaller footprint and are easily scalable for your operation's size. Newer technology advancements, like drones, are being implemented into warehouses and distribution centers for inventory management, order picking, and replenishment.
Stay Up-to-Date and Develop A Plan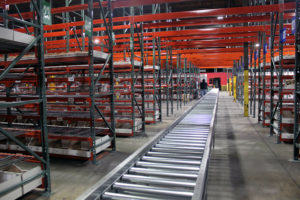 These trends aren't going anywhere any time soon because they prove to be beneficial for operational efficiency. Like your storage system, warehouse automation is not a one-size-fits-all solution. It is important to select automation types based on your operational needs and budget.
You'll need to evaluate your inventory, equipment, and your order fulfillment processes. This will help you determine where your operation could benefit from an automated process. Additionally, you will not only need to look at purchasing costs but also map out maintenance costs and costs associated with readjusting your facility layout to accommodate equipment. When adding any automation, it is ideal to implement WMS with equipment simultaneously to prevent any hiccups and gain maximum efficiency.
Let's Connect!
Automating your warehouse or distribution center can be a big undertaking and it's important to find the best solution for your needs. Fill out the 'Submit Your Inquiry' Form to get in touch with our industry experts, who can help answer questions regarding how to incorporate automation in your existing space and provide you solutions best suited for your product storage and picking requirements.