When a warehouse or distribution center has reached its storage capacity within their current facility, they must consider expanding or relocating their operations to help accommodate that growth. Moving operations is no easy feat – large material handling equipment, storage systems and inventory all pose different dismantling and/or packing procedures.
How to Start Your Move
If your relocation requires moving your operations into a new location, the first step is to know what permits and inspections are necessary, especially if the move is to a different city, state or country. It is crucial to know the requirements for your new facility because of regulations, code and permitting vary by jurisdiction.
Rack Removal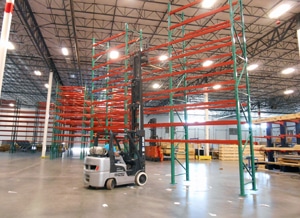 After the inventory is removed from the racking system, the rack can be dismantled. Storage systems are built to last and because of their durability, they can be challenging to disassemble and should be done by professionals. Mistakes can be made that can be costly and can compromise the integrity of the system if the racking is not properly dismantled. To ensure each piece of the storage system isn't damaged during transit, Each piece of the storage system needs to be labeled and packed to ensure it isn't damaged during transit to the new location. If you are expanding within your current facility but re-configuring the layout for better space utilization, some racking can be moved with special equipment and qualified personnel without having to be dismantled.
Reinstallation of Racking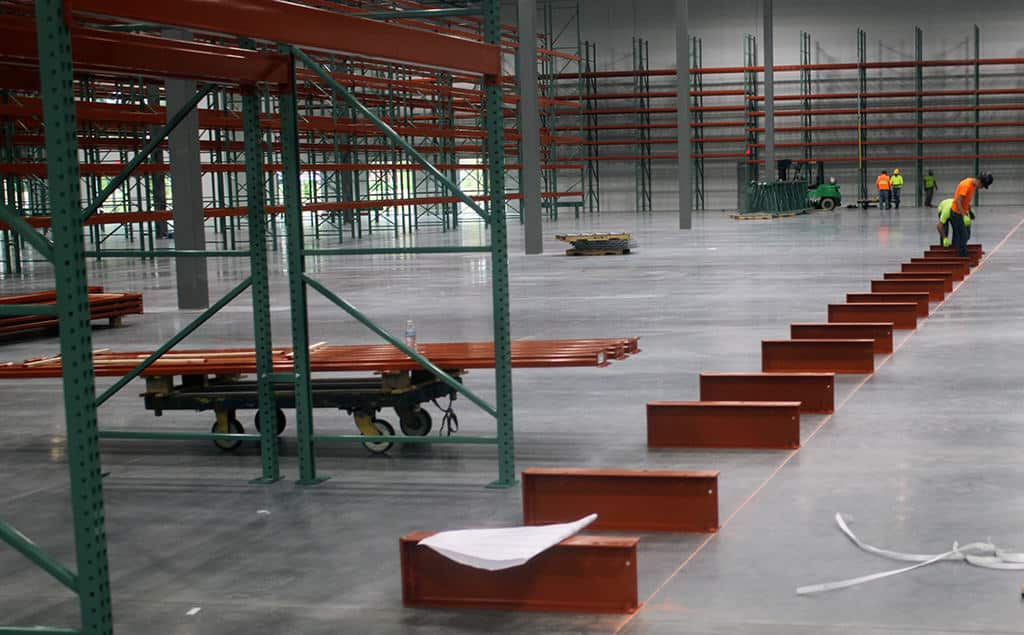 When all the equipment is delivered to your new facility, it still must be reassembled correctly and adhere to the new facility's layout. Reinstallation is a critical step in the process that must be performed by qualified installers. The storage system runs the risk of a rack collapse if it's not properly installed. All components and tools must be properly inspected before the system can be reassembled. The layout of the system also needs to be marked to help guide installers. Next, the racking should be perfectly vertical, level and square. A leveler helps to determine if there is any slope to the beams or whether any uprights are leaning. To maintain the system's structural integrity, all connections, locks, and anchors need to be secured.
---
Connect With Us!
REB Storage Systems can develop a rack removal and relocation plan custom to your operational requirements if you've outgrown your current warehouse or need to relocate your operations. Our design experience also allows us to modify and add on to your racking system to optimize your storage within your new facility. For more information on our services, fill in the 'Submit Your Inquiry' form to give us a better idea of your needs or questions you have regarding the rack removal and relocation process.