Storage and Material Handling Solutions for Automotive Companies
Each automotive parts or service department has its own layout that presents special challenges when creating effective storage and stock management. When it comes time to rethink your storage solutions, to completely remodel, or to open a new location, your auto parts and service department needs racking and shelving solutions that are custom-designed specifically for you.
That's why we've put together this page that contains all resources relevant to you, an automotive company. Consider this your one-stop for answers to all your material handling and storage questions.
If you don't find the exact answer you're looking for, or have questions regarding specific content you read, fill out the contact form or give us a call at 800-252-5955. One of our material handling specialists will be happy to help you.
More About REB's Solutions for Automotive Companies
REB Storage Systems is considered in the material handling industry as an integrator, meaning we manage your project from conception to completion. First, we present you with various storage solutions to advance the efficiency of your warehouse. Once this is finalized, we make it all come together by arranging all deliveries, providing a professional installation, and conducting a final walk through with your team and, if required, the Village Inspector.
REB furnishes, delivers, and installs material handling and storage systems nationwide. We focus on meeting our customer's satisfaction. Whether it involves submitting permits to the village, presenting structural analysis to secure a certificate of occupancy, or working with the Village/Fire Department, REB has the capabilities and experience.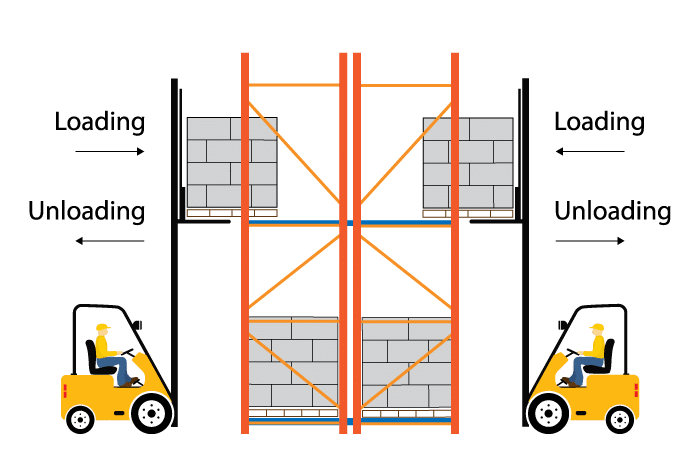 First-in, first-out, or FIFO, is a type of inventory management that allows inventory placed into a rack system first to be removed first. FIFO rack systems are ideal for customers requiring rapid stock rotation, have a high turnover rate for inventory, or store items with expiration dates. For example, FIFO food storage applications allows for constant product movement, safeguarding that no inventory spoils or goes to waste.